Jessup Paper Shredding
With over 30 years of providing convenient on-site and drop-off shredding services behind us, it's clear why PROSHRED® is the industry's most trusted name in paper shredding and hard drive destruction. Jessup customers can rely on us for all of their shredding needs, no matter how big or small the job is, due to PROSHRED®'s best-in-class document destruction technology that is one of the most secure in the shredding industry.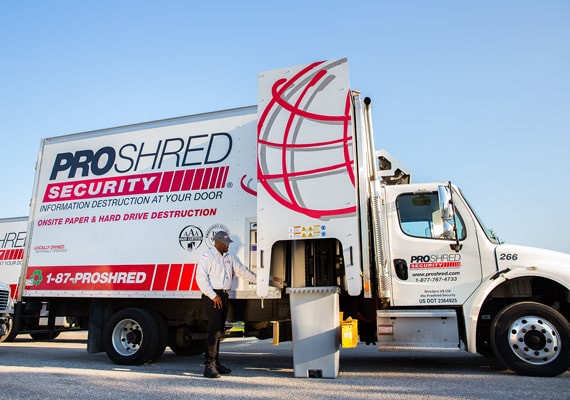 Jessup Top-Rated Shredding Services
The employees at PROSHRED® recognize how important it is to maintain client privacy. Because of this, we provide secure containers to our customers that can be used to keep sensitive papers safe until they are shredded by one of our state-of-the-art mobile shredding trucks. Our Jessup mobile shredding trucks always arrive on time at the scheduled location, securely shredding sensitive papers and media storage devices, and ensuring that all the related data is rendered completely unreadable.
Hard Drive Shredding in Jessup
To prevent your confidential digital data from being exposed, it is vital to destroy your unneeded or out-of-commission hard drives. Simply deleting data from a hard drive or even formatting it does not guarantee that the data on it is completely gone, even if the drive appears to be blank. Hackers, including those that are novices, have the ability to still gain access to information on what appears to be a blank hard drive.
PROSHRED® utilizes only the best mobile shredding vehicles to break your hard drives into metal shards, shattering the disk inside, to ensure that the data is unrecoverable. Stop tossing old hard drives into a dumpster; book a Jessup hard drive destruction service today!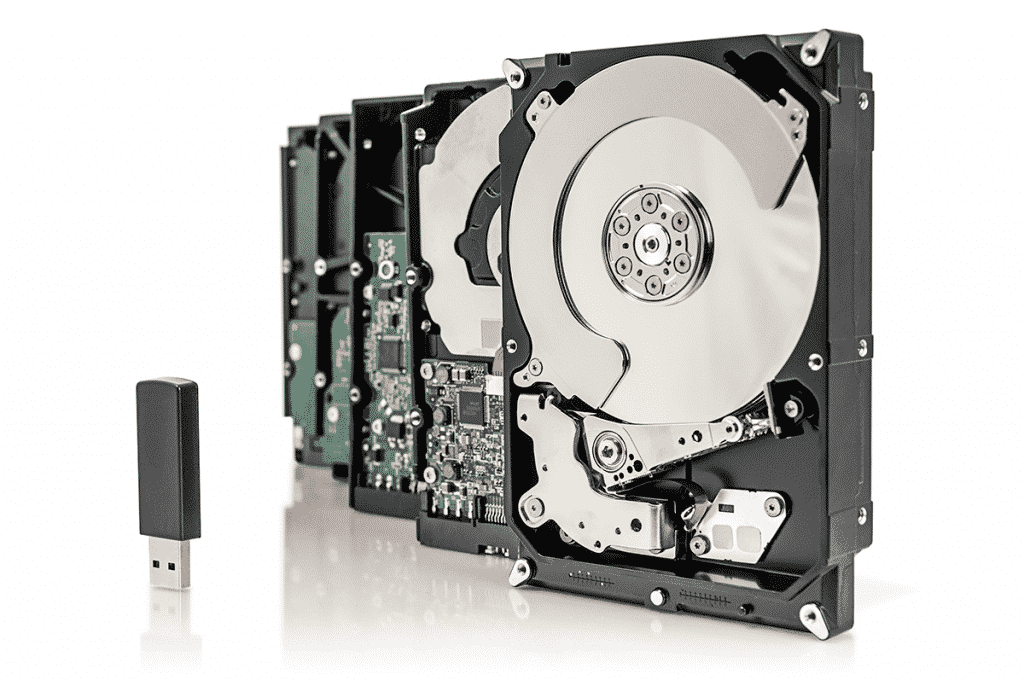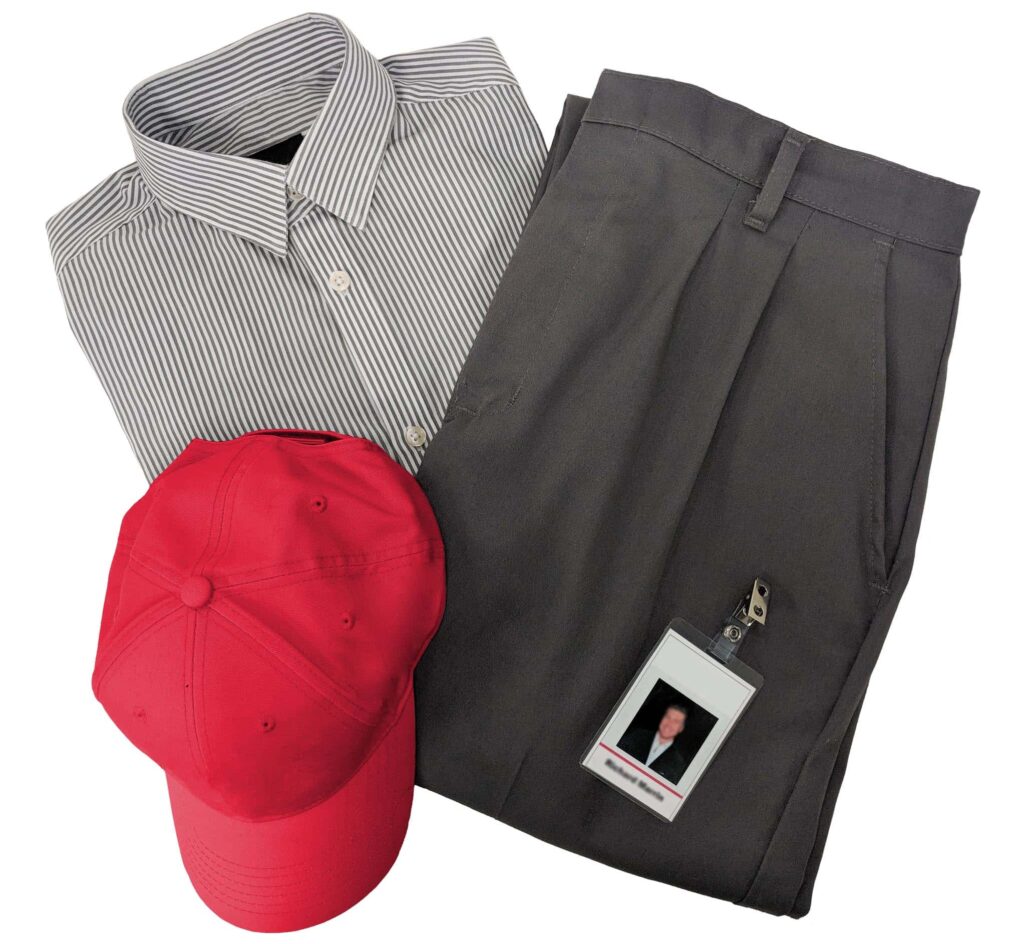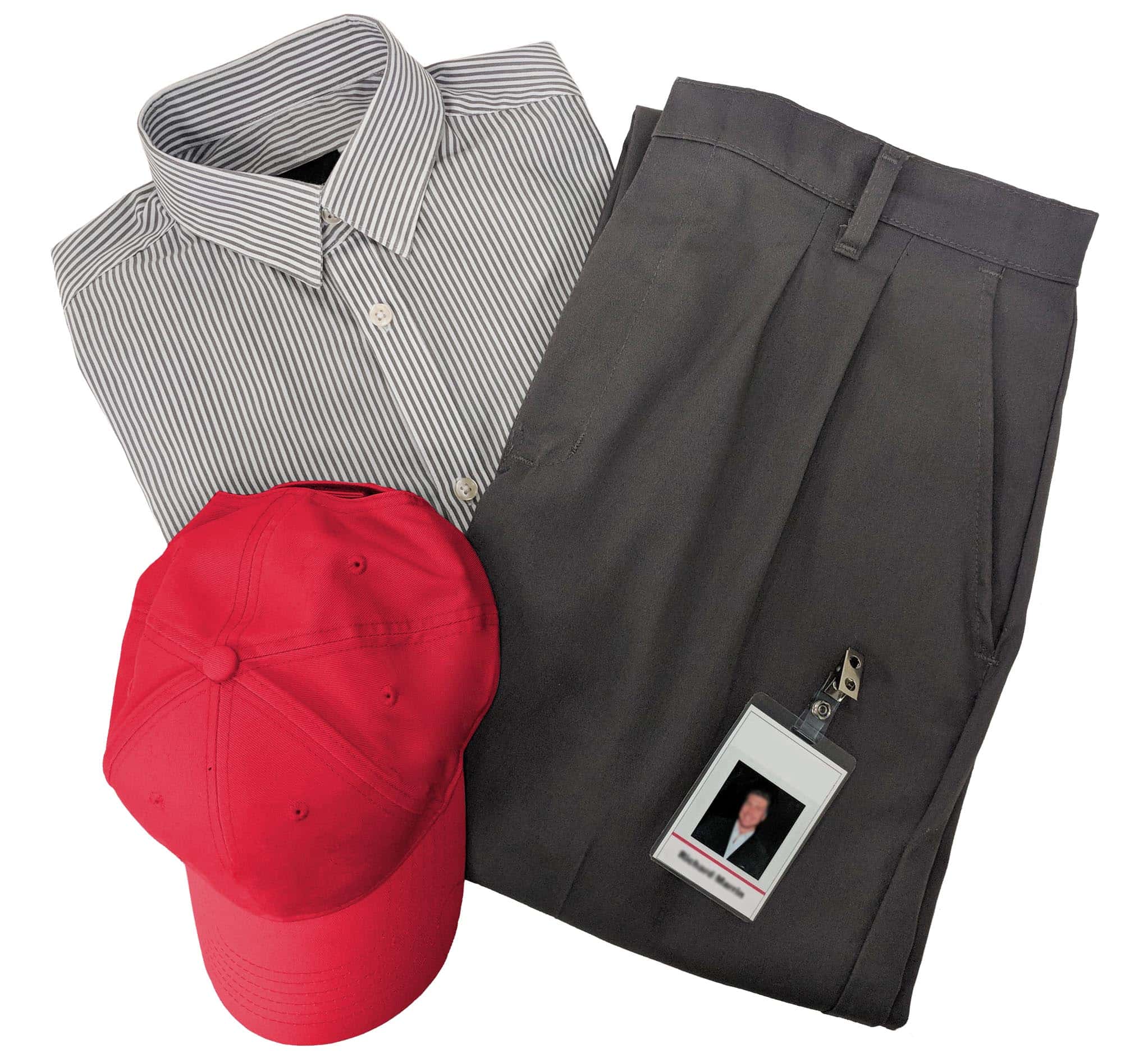 Jessup Product Destruction Services
As you probably know, items that include personal information of any kind must be disposed of properly. These items may be used to impersonate your company, expose the data of your employees and customers, and even gain access to restricted areas. Non-paper items that need to be destroyed can still be disposed of in a confidential matter using PROSHRED®'s product destruction service. Our team can destroy any branded apparel or packaging, out-of-date or otherwise useless labels, recalled products, and virtually any other materials containing confidential information.
We can destroy nearly any materials you may have, with the exception of corrosive or combustible materials, through our collaboration with secure incineration facilities. These partnerships allow us to provide you with the most seamless and private product destruction service possible.
Choose PROSHRED® for Jessup Paper Shredding
The PROSHRED® team prides itself on being Jessup, Maryland's only NAID AAA and ISO 9001 certified paper shredding company. We maintain our reputation as the leading mobile document destruction company by following stringent internal standards that exceed those of the industry. We also strive to ensure that our shredding process is compliant with legislation in all industries and jurisdictions, including those in the legal, financial, and medical fields.
Our Jessup shredding company has a long history of delivering high-quality services to clients of all sizes. All PROSHRED® employees are fully insured, uniformed, and picture-identified, so you can rest easy knowing your data is in good hands. When you need your materials shredded, you can trust PROSHRED® to come to your location in the company's state-of-the-art mobile shredding trucks and destroy your information without ever leaving your facility.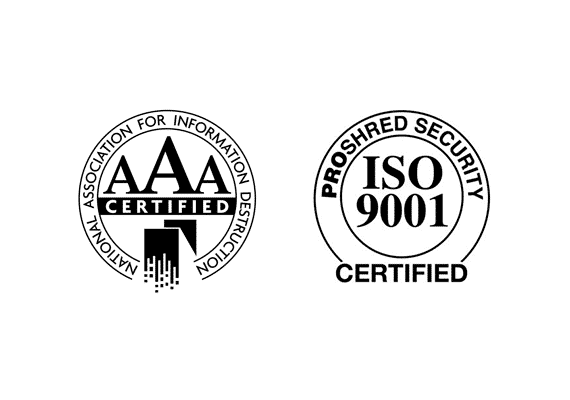 Jessup Shredding Services
On-Site Shredding Jessup, MD
Scheduled Shredding Service Jessup, MD
Product Destruction Jessup, MD
Hard Drive Destruction Jessup, MD
Legislative Compliance
HIPAA Compliant
HITECH Compliant
GLBA Compliant
FACTA Compliant