Shredding Bins & Consoles
No matter your needs for scheduled shredding services, PROSHRED® Baltimore has a variety of shredding bins and consoles available to meet them. Our secure bins come in different sizes — from 36-inch security consoles to 96-gallon shredding bins — and are designed to blend into offices, hospitals, warehouses, schools, and other facilities. We also offer free installation and pick-ups as often as you need. From papers to computer hard drives, our shredding equipment can store your sensitive documents until they can be safely destroyed and recycled by our mobile shredding trucks.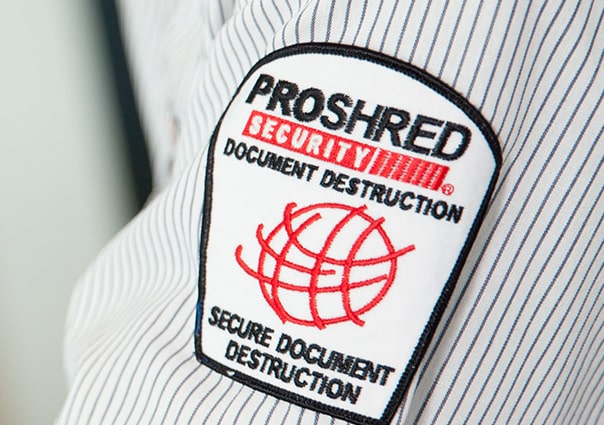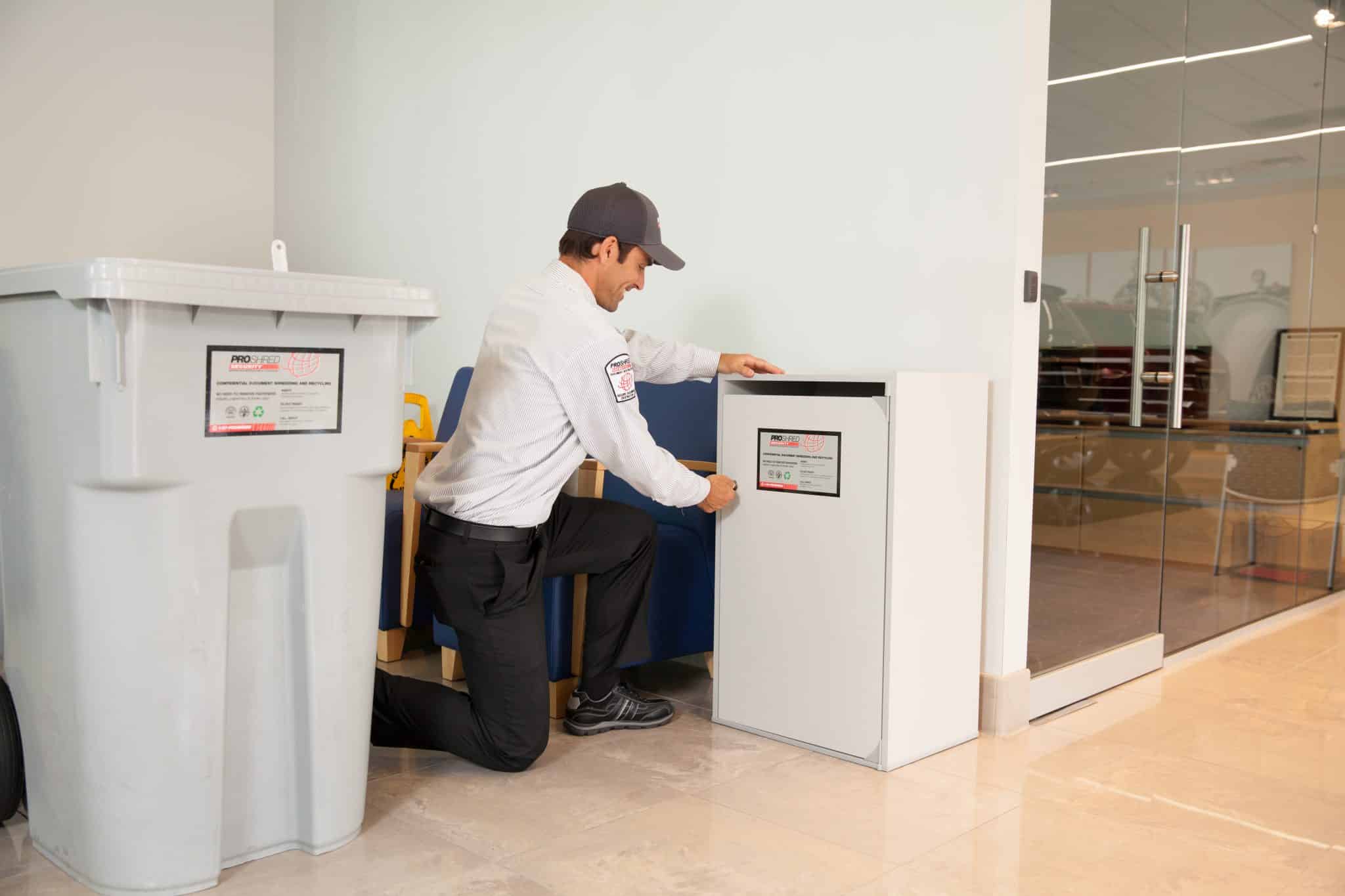 36" Security Consoles
These conveniently sized security consoles have compact dimensions (36" x 22 3/4" x 15 3/4") and can fit easily into most interior areas. They also have a neutral color that blends in with most office settings. But despite their size, our 36" security consoles hold up to 400 paper documents. The one-way feed-slot makes it easy to securely discard paper, while the durable nylon bag or cardboard box inserts ensure its efficiently retrieved on pick-up days. Whether you have financial records, employee files, or other private documents, put one or more shredding consoles around the office to ensure those papers are responsibly recycled.
High-Volume Security Bins
These large security bins are available in two standard sizes: 64-gallon (42" x 26" x 26") and 96-gallon (46" x 28" x 31"). The bins are top-loading and locked with a padlock. This system makes it convenient for your employees to discard private business documents. However, once the papers are thrown away, they can't be retrieved without authorization. Our shredding bins are also equipped with wheels so they can easily be moved between work areas. The shredding bins' mobility also makes for faster document retrieval and shredding on pick-up days.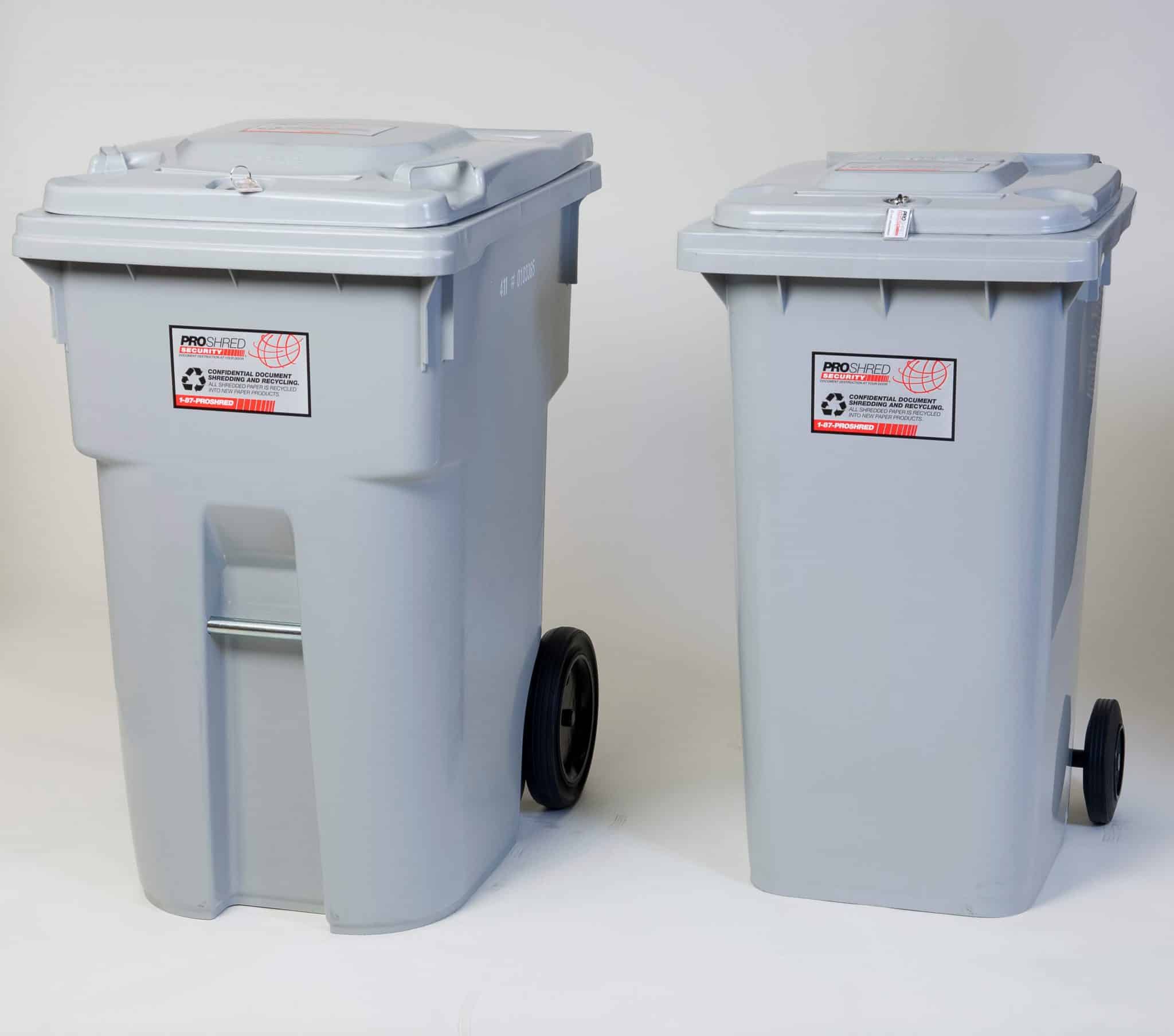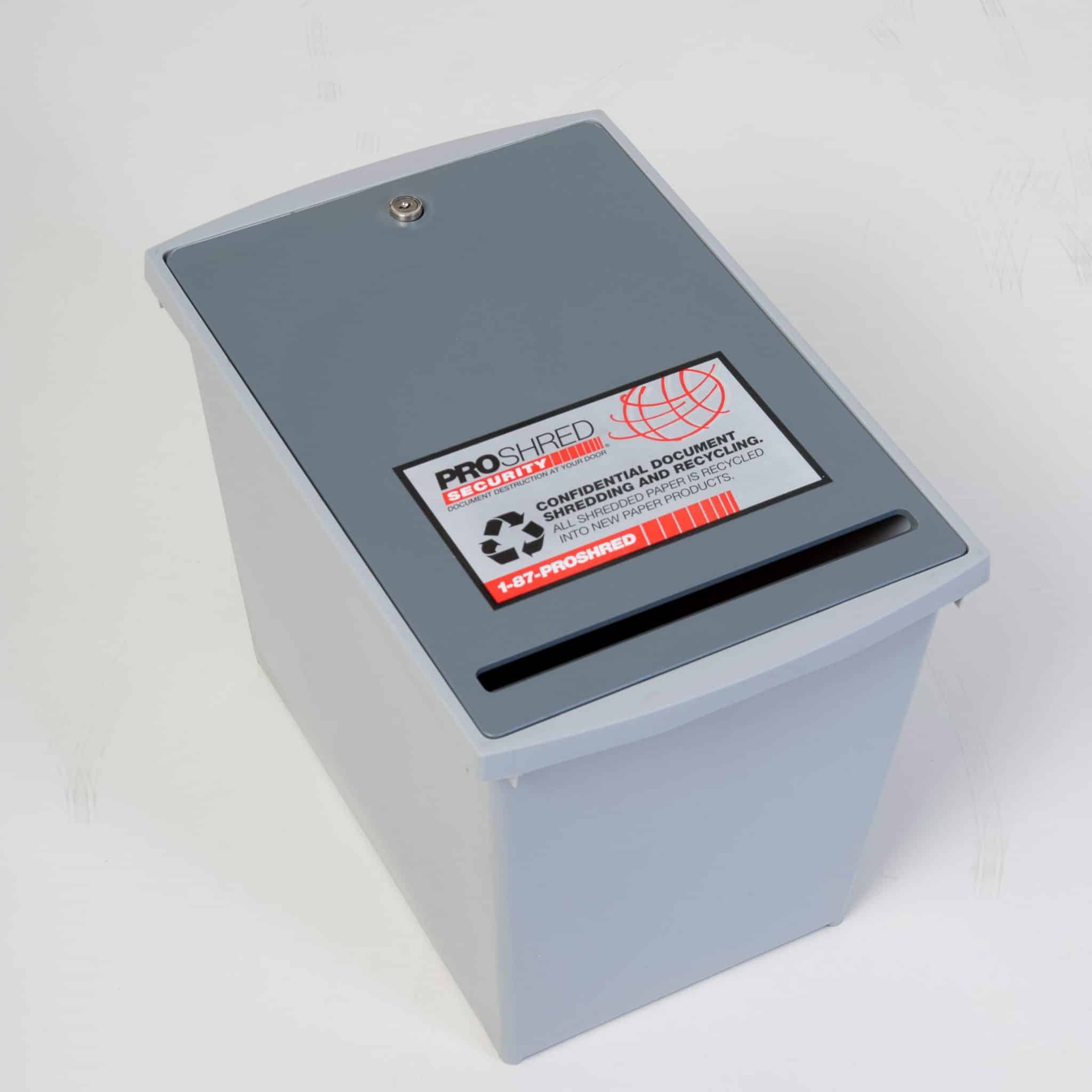 Personal Desk-Side Containers
If your employees need to discard papers and documents at their workstations, or if your business only has a low-volume of recurring shredding needs that don't require a larger security bin, that's when personal desk-side containers (PDCs) come in handy. These lightweight and portable miniature shredding containers (13 1/4" x 16 3/4" x 12") fit below most desks or chairs. Similar to larger consoles, PDCs also have a one-way, top-loading slot and secure locking system.