April 7, 2023
How To Pick the Best Baltimore Shredding Company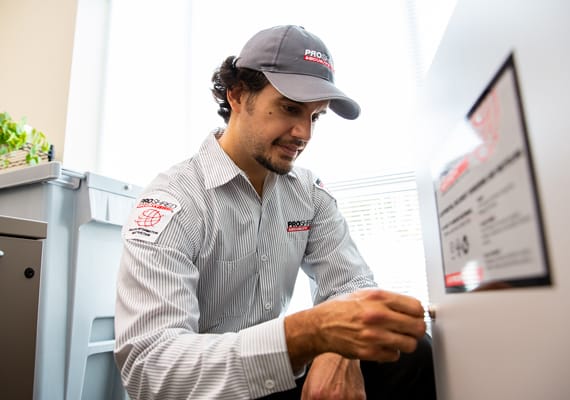 If you work in a business involving sensitive documents and records, chances are that you have searched "shredding companies Baltimore" online. The thorough destruction of sensitive information is vital, especially when it comes to the hard copies of those documents and records. Data thieves and breaches are serious threats that continue to grow, and they make the need for shredding companies essential. Because these companies work with your sensitive information, it's crucial that they meet high standards.
Below are a few key qualities and characteristics of a professional and reputable Baltimore shredding company. Knowing what to look for in a good shredding company helps you to find the right one for you and your business. The regulations and quality of their services help ensure your sensitive info is disposed of properly.
Trustworthy Staff and Solid Regulations
An important part of choosing one of the best shredding companies Baltimore is knowing that your documents are in good hands. You want to pick a shredding company that requires its employees to have thorough background checks and proper training so that you know they will have the knowledge necessary to properly dispose of your documents. Employees that are local to your community also provide the shredding service with a better understanding of your unique needs. Fundamental knowledge of the various rules and regulations surrounding document destruction in your company's field, whether it is legal, medical, or financial, leads to a more reliable shredding process.
NAID AAA Certification
Certification for proper document disposal is important and a good way to ensure the Baltimore shredding company you've chosen is reputable in data destruction. Searching for companies with certifications, such as the NAID AAA certification, provides you with reassurance that the team and the company itself are qualified for the appropriate disposal processes for your particular data.
A Secure Shredding Process with Destruction Certification
While the process of obtaining your sensitive data needs to be secure, so does the destruction process. Good shredding companies Baltimore should ensure that only their qualified employees can access the shredding equipment during the destruction process, and for on-site destruction, they should display the step by step process for you, from the collection of your documents into a bin or console to the destruction of them. Once the disposal process is complete, a certificate of destruction should be provided. This ensures that the company took all of the appropriate steps and followed the proper regulations to dispose of your materials.
Disposal of Diverse Materials and Waste Recycling
Paper documents are common when it comes to shredding disposal, but a good Baltimore shredding company will have shredding services for other materials, such as folders, products, and even digital media. Large amounts of documentation and media being disposed of lead to significant amounts of waste and e-waste. It's important to seek out companies with proper recycling services for that waste. Not only does it ensure less risk of data breaches, but it also provides an environmentally friendly conclusion to your data disposal. Some companies will provide recycling services that return recycled materials to the market as paper towels or other essentials, which adds a positive impression to the service, as well as provides a way to help out your community.
On-Site Services with Fair Prices
No matter the location of your business, a quality shredding company will be able to provide you with on-site services. On-site shredding services are more secure than off-site ones since there is no risk of your information being lost or stolen during the transportation process. Because on-site shredding requires companies to come to you, be sure there are no hidden fees such as fuel charges, environmental fees, or parking fees. Good companies will always be transparent about their pricing.
Reputable Shredding Services with Flexibility
Transparency and consistency are key to successful shredding companies Baltimore. Be sure to research their reputation in your area, and to seek out possible loyalty programs they may provide. Ideally, a shredding company of good repute will provide flexibility in their service agreements, with reasonable contracts or none at all.
PROSHREDⓇ Baltimore Meets Baltimore Shredding Company Standards and More
The next time you find yourself searching up "paper shredding Baltimore," look at PROSHREDⓇ Baltimore for your shredding needs. The service providers for our locations keep connected with the communities they serve, providing them with care, understanding, and trustworthy services. With a reputation for quality service and substantial knowledge of the shredding industry, PROSHREDⓇ Baltimore meets the standards you are looking for, as well as going above and beyond with the following:
Multiple shredding industry certifications
Disposal security for scheduled, mobile, one-time, and other services
Recycling services, Green Loyalty Program, and TreeSaver certificate
Shredding services for other media, such as products and hard drives
Flexible, easy scheduling
Easy to review contracts
Document scanning
No hidden fees, surcharges, or contracts
Care for the community and the customers in it