Document Shredding Houston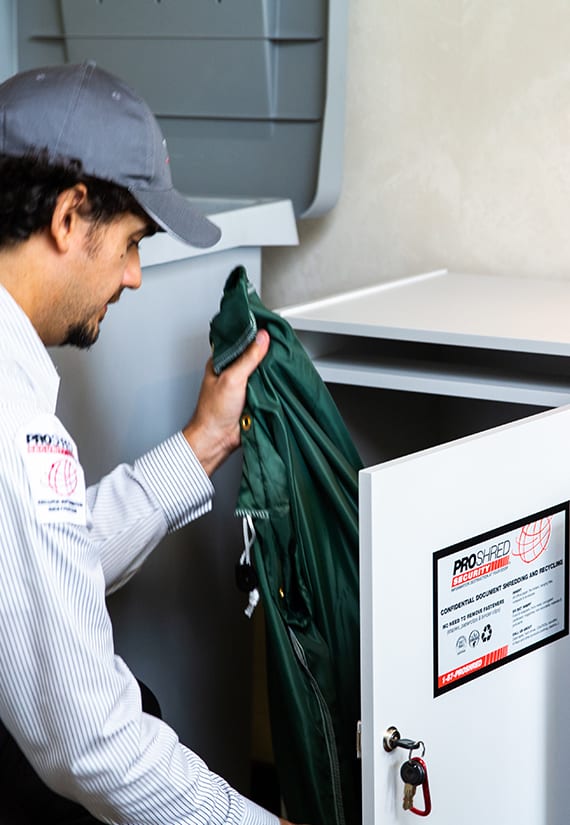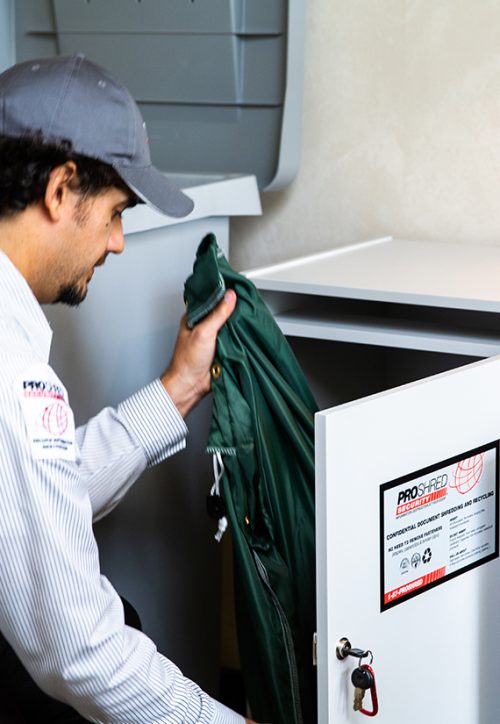 Secure Document Shredding
No matter the industry, it's important for business owners to be aware of the benefits of a professional, onsite document destruction service. The proper disposal of outdated files in the workplace will protect the business, the employee, and the customer. If this information were to fall into the wrong hands, the possibility of a security breach or identity theft becomes a real threat. Business owners should do everything they can to prevent this unfortunate situation.
The best way to avoid a breach in your company's security is the professional destruction of sensitive documents and materials. PROSHRED® Houston is made up of a team of certified technicians who will handle this information with care. Our document shredding experts will make sure that your business complies with state and federal privacy laws like HIPAA and FACTA.
PROSHRED® Houston is one of the top document shredding companies in our industry. We have worked with various clients in numerous industries, so we understand that every business has its own unique shredding needs. When you sign on with our document shredding service, our team will work with your budget and goals to develop a customized program that is secure, convenient, and affordable.
Document Destruction in Houston
Many of our clients prefer our on-site document shredding services as opposed to our off-site solutions. PROSHRED® Houston has competitively priced on-site shredding services so that business owners can have an affordable way to securely dispose of their old documents. This process is carried out by state-of-the-art mobile shredding equipment, and is performed right outside your door. You and your team can watch your documents get properly disposed of without interrupting your busy workday.
Upon the completion of a service, PROSHRED® Houston provides a Certificate of Destruction for your records that states the time and date of the document destruction. As a flexible service provider, we offer both on-going and one-time document shredding services.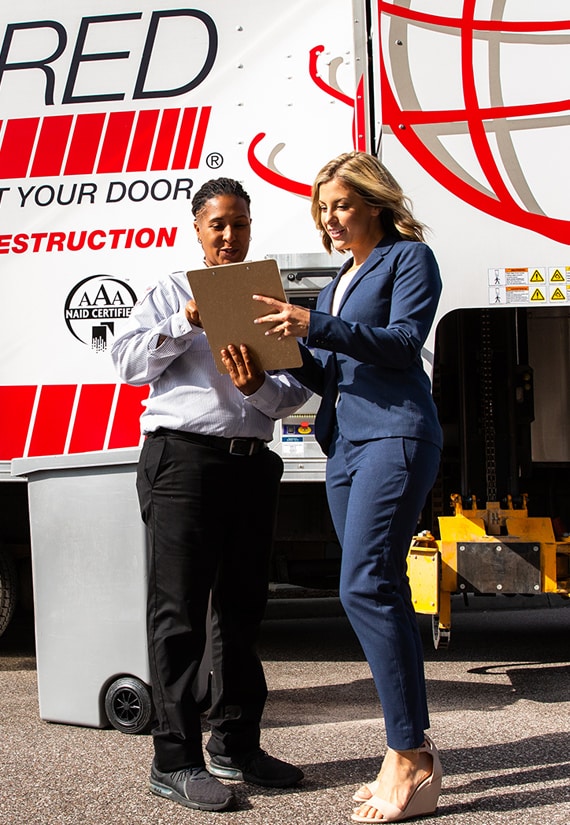 The Document Shredder Near You
In this technological age, many businesses have made the switch to digital records. However, chances are that your office still has plenty of papery documents lying around for anyone to see. According to federal and state laws, it is required for the following industries to maintain the confidentiality of personal information like names, addresses, and phone numbers:
Healthcare
Financial Services
Legal Services
Manufacturing
And Many More
Using business shredding services will solidify the protection of your company's records and documents against common threats like identity theft and data breaches. PROSHRED® Houston's on-going document shredding service includes the placement of company-provided secure containers throughout your establishment. All you have to do is put old documents in these bins, and our shredding professionals will handle the rest.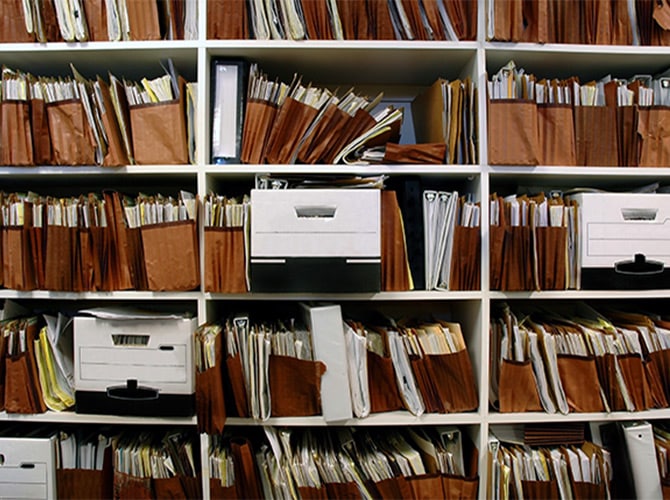 One-Time Cleanout Services
If your business is moving offices or you are simply in need of a periodic purge of old files, then a one-time cleanout shredding service is perfect for your situation. You should never store unneeded or unused documents for long periods of time, as this puts your company at risk of leaks in sensitive information. Using the one-time cleanout services of PROSHRED® Houston will eliminate these risks. Our shredding technicians will give you peace of mind with our convenient and affordable services.
The mobile shred trucks that we use for our on-site services can shred up to 3,000 lbs of paper per hour, so no job is too big for our equipment. We also have tools to take on smaller projects, such as old files that only fill up a 65-gallon (200 lb) bin. If your shredding projects are even smaller than this, then it may be more cost-effective to use PROSHRED® Houston's drop-off document shredding solutions.
Convenient Document Shredding in Houston
With easy-to-access drop-off shredding locations, PROSHRED® Houston provides local and secure document shredding solutions. For businesses with small shred jobs, this service is cost-effective for your needs. Not whether drop-off shredding or on-site shredding is the more affordable solution? Call our team anytime at 1-877-767-4733
What are you allowed to bring to a Houston drop-off shredding facility? These are the materials we accept:
Contracts
Voided/Cancelled Checks
Bank Account Statements
Insurance Policies
Employment Applications
Receipts & Invoices
Medical Records
Tax Records
Legal Documents
Pay Stubs
Any Document That Has A:

Signature
Social Security Number
Photo ID
Telephone Number
Address
A Document Shredding Company for Your Business
As a locally-owned and operated document shredding company, PROSHRED® Houston is your solution for professional, convenient, and affordable services. Our team of certified mobile shredding technicians will work with you to create a customized shred plan that meets your business's unique needs. No matter the size of your shredding project, we have the equipment necessary to perform the task either at your location or at one of our local drop-off locations.
PROSHRED® Houston is here to help your business adhere to state and federal privacy laws, as well as maintain your efforts at sustainability. We recycle all of our shredded materials to help work toward a greener future.