Exactly What is the Texas Information Disposal Act
The Texas Information Disposal Act, Home Bill 698 (HB 698), changes the Texas Business as well as Trade Code adding file recognition and also disposal requirements. Especially, it calls for that business documents consisting of personal identifying details be shredded, eliminated, or ruined by various other means prior to disposal of the personal determining information to make it unintelligible or undecipherable. Read more about the Texas Informational Disposal Act. The Act entered into law on September 1, 2005.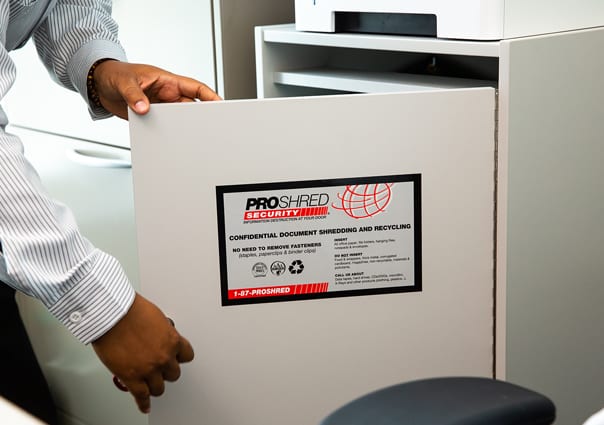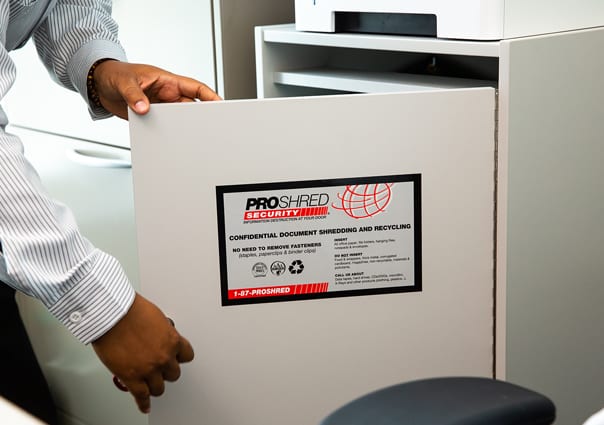 Exactly what does the Texas Information Disposal Act have to do with information management?
The Act addresses the last of the information administration process: damage. The intent is to make sure that any sort of info that can be made use of to dedicate identification burglary, consisting of social protection and other government-issued identification numbers, financial account numbers, birth dates, and also e-mail addresses, residence or company addresses is securely damaged.
Who is Impacted by the Texas IDA?
Those impacted by the Texas IDA include any business in Texas that collects personal information, whether from workers or customers. The Act applies to company documents developed before, on, or after the day the Act took effect.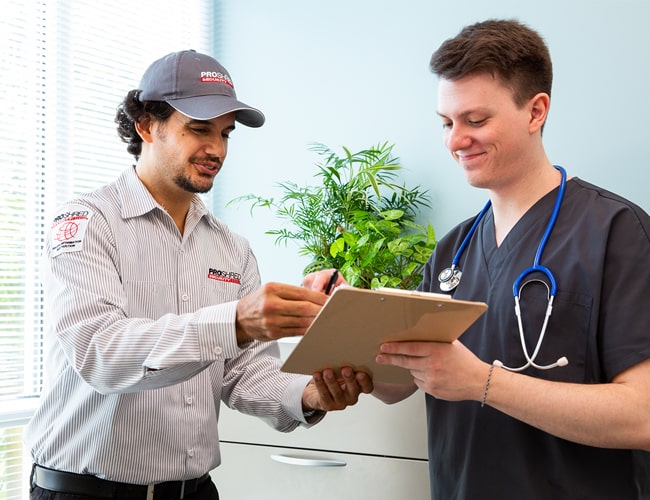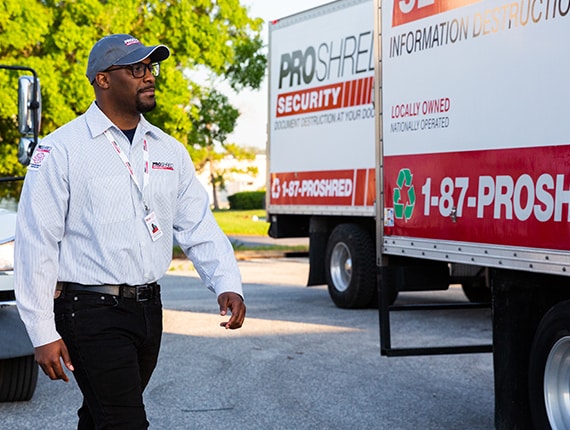 In complying with areas of the Act describe a company's responsibilities:
698(3) (d) When a business disposes of a business document which contains individual identifying info of a customer of the business, business should modify, by shredding, eliminating or various other methods, the personal identifying information to make it unintelligible or undecipherable. 698(3) (e) A business is in conformity with Subsection (d) if the business agreements with an individual or entity participated in the business of disposing of records for the adjustment of individual identifying information in support of business according to Subsection (d).
Just how can we help?
A business that outsources to a document shredding company is thought to be compliant. Protect your customer's confidential information with PROSHRED® Security's paper shredding services.
PROSHRED® destroys all your confidential products consisting of digital data such as CD-ROMs/CD-Rs/DVDs and computer system back-up. By offering locked safety and security containers for your company, PROSHRED® Safety and security makes it easy to destroy needless documents or records of your clients' personal info. Staff members position products to be destroyed in the secured boxes.
These materials are grabbed, safely and effectively shredded into confetti-sized pieces then securely recycled. After completion of the shredding solution, PROSHRED® Security offers a Certificate of Destruction-- your document of the protected destruction process. For Safe, Eco-friendly and also safe and secure solution, contact PROSHRED® Safety today at 1-87-PROSHRED (1-877-767-4733).