Green Loyalty Program
We all have a stake in protecting the environment. Here at PROSHRED® we take preserving the environment very seriously. All materials shredded through us are completely recycled. We are happy to partner with you as well as our planet, in order to create a safe and secure environment for everyone. Returning as secondhand paper products such as tissue paper and paper towels, it is a guarantee that we care for your security as much as our planet.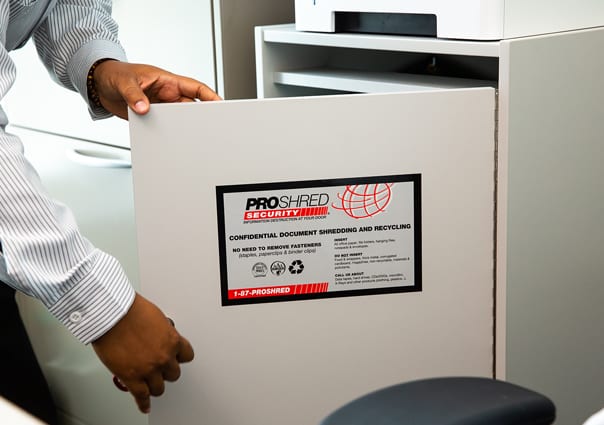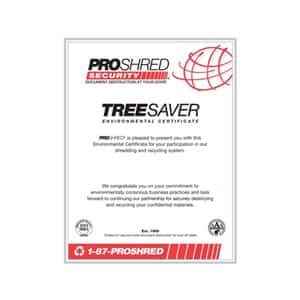 PROSHRED® of Houston understands you are every bit as committed as we are to protecting our environment. Therefore we annually offer you a TreeSaver Environment Certificate that shows the number of trees you saved by partnering with PROSHRED® for your document shredding and recycling needs.
Do Shredding Companies Recycle?
The answer is YES when it comes to PROSHRED®.
PROSHRED® annually hosts nationwide shredding events on Earth Day, shredding over tens of thousands of various materials. All guests who came were able to walk away knowing their privacy was secure, and that they were able to give back to their planet.
Our focus is to safeguard the information of our smaller businesses, maintaining the same safety as those of big corporations. With shredding right at your location, that is an easy guarantee. With locally and nationally operated shredding events, we recycle over 20,000 tons of paper, increasing every year.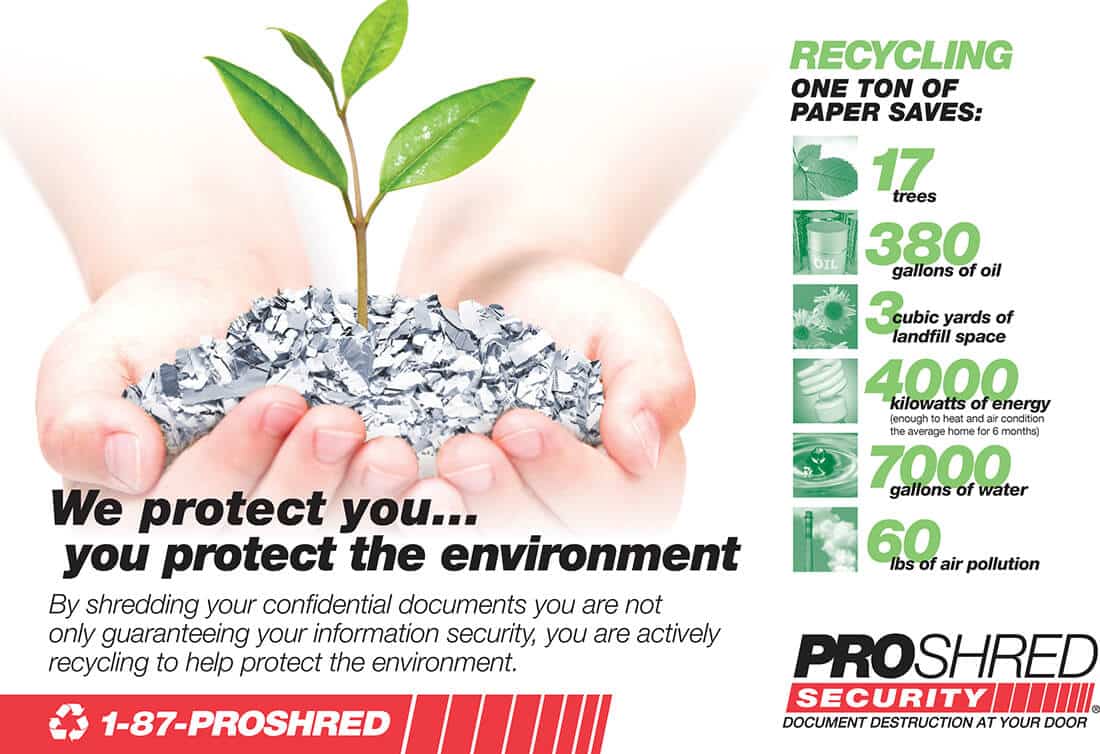 PROSHRED® is focused on conserving and protecting, and estimates every year that nearly 400,000 trees are saved due to our clients helping in the give back effort. Not only are they saving trees, but space, oil, energy, water, all while maintaining cleaner air. A great help in progressing towards a greener future.
Find out more about these contributions by reading our Earth Day's press release here.