Drop-Off Shredding
PROSHRED® of Houston specializes in shredding documents for business and high profile organizations. As well, we offer extended services to residential clients for drop-off shredding services. If you are in need of a shredding service for confidential and sensitive information that you would like completely destroyed you can come to our location and drop them off.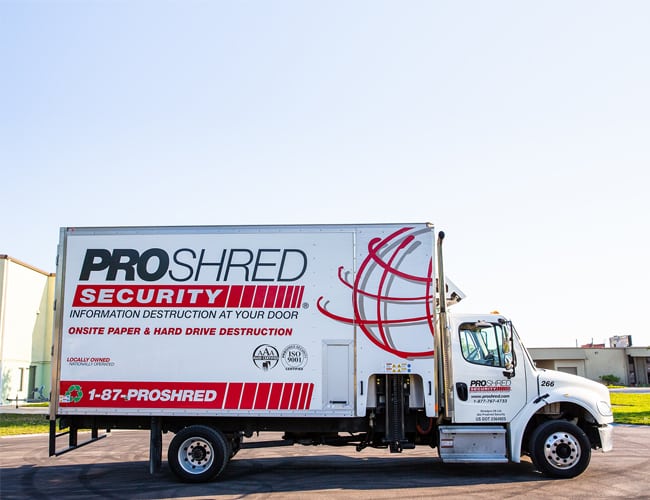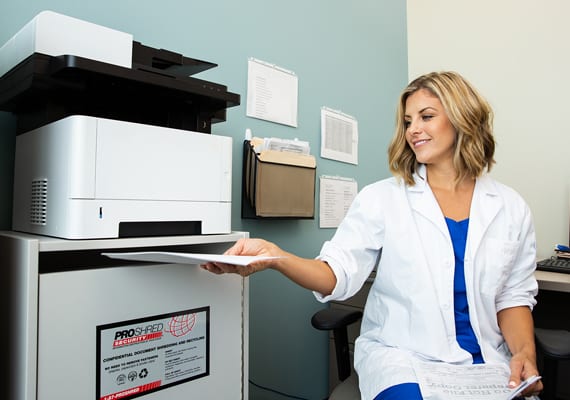 Shred Just Like any Big Business
PROSHRED® is proud to offer our state-of-the-art mobile document shredding trucks to come to your residential location or small business. Most of our mobile document shredding trucks have cameras installed so that you can you view the entire process to guarantee a safe and secure shred right at your location. We are able to come to your location, but a minimum amount of documents must be shredded during each visit. Most of the time it is easier and more cost-efficient for our clients to come to our location for drop off shredding.
What Type Of Documents Should You Shred?
PROSHRED® of Houston extends our drop-off shredding services to residential and corporate clients alike. Documents that are recommended to be safely shredded are as follows.
Bank Account Statements, Correspondence, Job Applications, Profit/Loss Statements, Brokerage Reports, Credit Card Statements, Legal Documents, Signatures, Cancelled Checks, Financial Reports, Medical Records, Social Security Numbers, Confidential Letters, Insurance Policies, Pay-stubs, Tax Records, Contracts, Invoices and Receipts, Photographs and Telephone Numbers.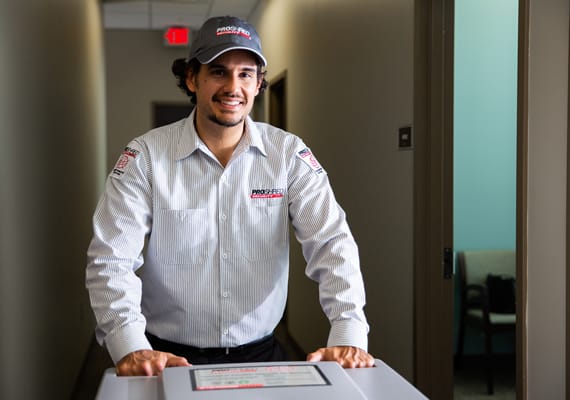 Paper Shredding Near You
PROSHRED® of Houston's Residential Information Security Containers (RISCs) are central to any personal or home-office shredding program. RISC boxes act as a convenient central repository labeled with useful information about shredding residential and home office materials. By having a single designated location to collect and keep confidential papers ready for disposal, individuals immediately start to maintain a system for ensuring their security. RISC boxes are available at our PROSHRED® of Houston office.
If you would like to set an appointment call 1-832-432-8044 and set up your drop-off shredding appointment today. Shred it with PROSHRED® and watch your documents vanish!
Contact our Houston branch for more information for available drop-off locations and current pricing.