Certificate of Destruction
The PRO
SHRED
®
Paper Shredding Process
PROSHRED® of Houston is prepared to guarantee that each client's security is our number one priority during each job performed. A thorough document destruction service is complete by giving a certification that includes necessary information that ensures professional and secure paper shredding took place. This document is handed to the individual or corporation who scheduled the service and is what our team calls a Certificate of Destruction. This certificate includes the exact date and time the shredding service was carried out to maintain maximum security.
What to Expect With A Certified Document Shredding Service
PROSHRED® of Houston's Certificate of Destruction certifies the:
Time and Date the On-Site Shredding Took Place

Name of the Truck Driver/Operator who Handled your Documents

Name of the Team Member who Watched the Destruction Process & Took the Shredded Documents to be Recycled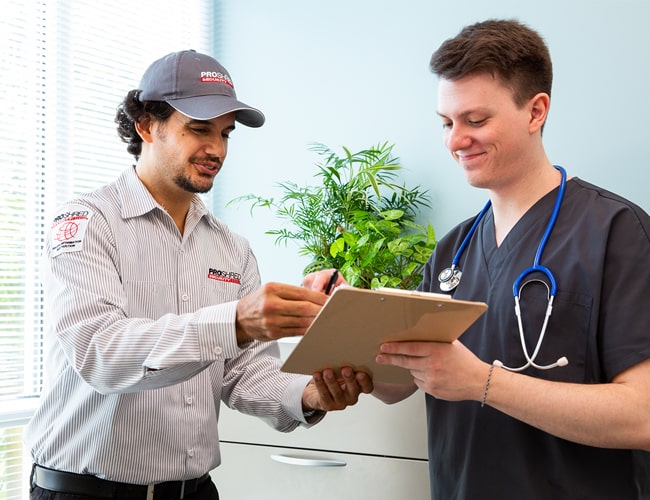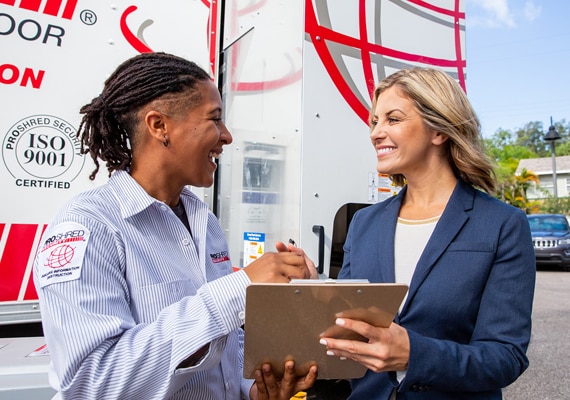 Complying with Federal and State Privacy Regulations
There are several state and federal privacy laws that mandate all of our clients be provided a Certificate of Destruction following the shredding of their sensitive documents. No matter what industry you work for, whether it's the legal, medical, or other type of industry, obtaining a Certificate of Destruction guarantees the last step in the shredding process for full compliance with privacy legislation, such as HIPAA, HITECH, FACTA, and GLBA.