Legal Record Shredding
Your law or legal firm should have a professional shredding provider it can rely on. After all, your clientele is essentially the cornerstone of your business. Your commitment to protecting their private information is an essential element of their trust in you. An experienced and reputable legal record shredding company can guarantee your clients' documents remain safe and private, always. When your legal records and documents need to be discarded, contact the team at PROSHRED® of Houston to get started.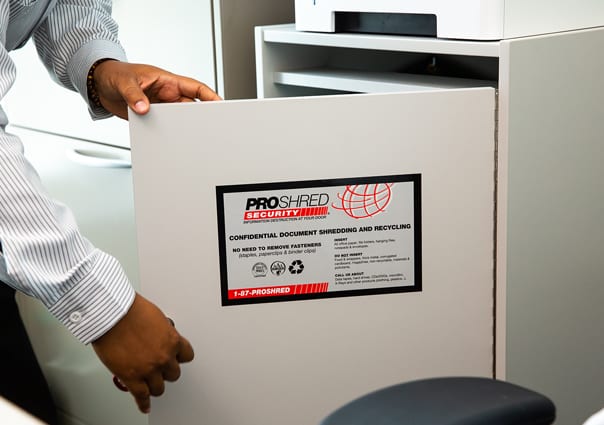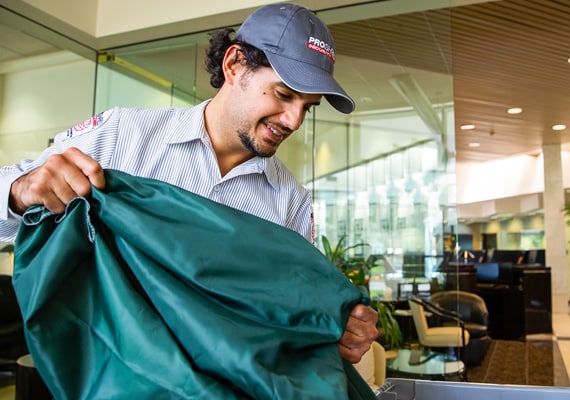 As most legal specialists realize, it is crucial to implement and follow legislation outlined under federal privacy law, like what has been set out by the Fair and Accurate Credit Transaction Act (FACTA). The secure destruction of legal documents is typically necessary to reach the special needs of FACTA.  You should also consider a bulk legal record shredding service when client information is no longer needed.
PROSHRED® of Houston's legal document shredding service involves the secure collection of legal documents directly from your firm. The destruction of your legal and important documentation occurs right outside your doors so you can supervise the entire process. Our specialized, insured and photo-identified file destruction specialists, guarantee that your security is protected in the highest manner. For peace of mind, we invite you to witness the destruction of your important documents on our live-feed monitor located directly on the truck.
Whether you need legal records, court records, or legal invoices securely shred, you can turn to the team at PROSHRED® of Houston for trusted service over your critical legal records.
When you partner with PROSHRED® for the destruction of your legal documents, you'll be provided with a TreeSaver Environmental Certificate which outlines the amount of trees saved by your business throughout the duration of the year, all through our highly certified document destruction and recycling system.