Paper Shredding in Angleton, TX
When you need reliable and secure paper shredding services in Angleton, choose PROSHRED® Houston. Our state-of-the-art shred trucks can perform any document destruction job on-site in a timely manner. Watch our shredding technicians properly dispose of your old files right from your door. With PROSHRED® Houston, you never have to worry about your sensitive information falling into the wrong hands. Our secure shredding processes will keep your data safe from prying eyes and eliminate the possibility of a data breach.
Product Destruction in Angleton
Any Angleton business owner knows just how important it is to keep your company's information safe. Outdated brand assets like uniforms, security badges, and packaging can be used against you if these items fall into the wrong hands. If you simply throw away old company products, anyone could take these branded items and use them to give your business a bad reputation. Using a product destruction service like PROSHRED® Houston eliminates the risk of damage to your brand and sensitive information.
Angleton Hard-Drive Destruction
When your computer has lived a full life and you are looking at safe options for disposal, don't forget about your hard drive. All of your important information saved through the years is contained in this piece of machinery. A skilled expert can easily access this data if it is not properly disposed of, putting you at risk of identity theft. The Angleton hard drive destruction services carried out by PROSHRED® Houston will keep your information safe. Our certified technicians will handle your technology with care, and will make sure that your hard drives cannot be used to access your data by completely destroying these old pieces of equipment.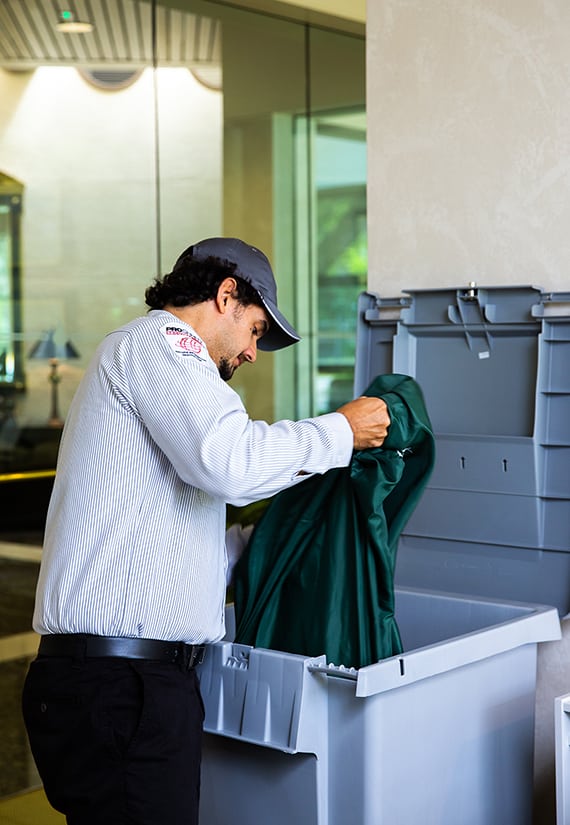 Business Shredding Services in Angleton
Managing the printed materials your business goes through on a daily basis can be difficult. With your busy schedule, it's hard to stay organized when you have hundreds of files to deal with. PROSHRED® Houston provides business shredding services for establishments both large and small. We can perform our document destruction procedures at your location, so you don't have to worry about finding time for our team in your busy schedule. We are flexible with our services, and will work with you to schedule a service time that suits your needs.
PROSHRED® Houston also performs shredding services for these industries:
Medical Records
Financial Records
Legal Records
Home Office
Residential
Our team of certified shredding technicians can carry out any shred job, no matter the size. We have custom shred plans to suit any budget. Learn more about how PROSHRED® Houston can help you stay organized while keeping your information secure. 1-832-947-5700