Houston Product Destruction Services
The success and longevity of your company depends on a few factors. One core component is keeping business and client information secure. That's where product destruction comes in.
Why Product Destruction is so Important?
Limiting access to sensitive information is the first step. When you're done with that information, the next step is to get rid of it for good. Holding on to it leaves you vulnerable to attacks via identity theft, data breaches, and compromised information.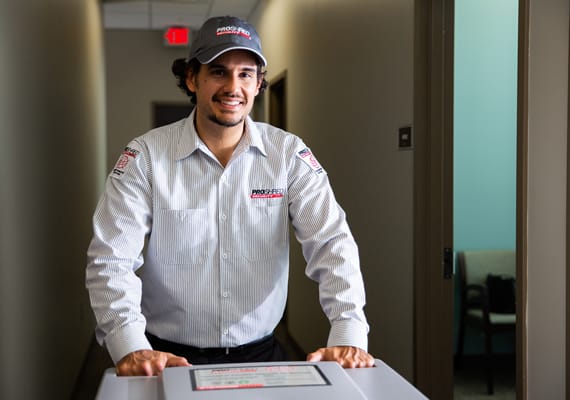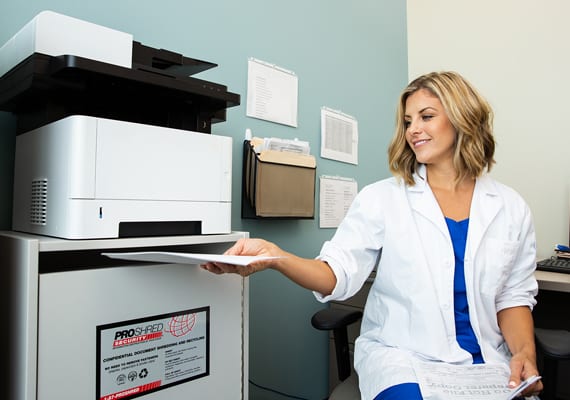 Who Should Use Product Destruction Services?
Most all companies have some type of confidential data in their procession, especially when it comes to employees. Any company that uses keyless entry by hand prints, passcodes, or badges should hire a product destruction service. If your company uses uniforms, makes patented products, or has outdated products it's time to start destroying that old information.
By destroying business products you no longer use, it limits your risk of losing customers and damaging your company brand and reputation.
Why Choose PROSHRED® Houston Product Destruction?
If you are a booming business in Houston, product destruction should be part of your risk management strategy. As a locally operated company with national connections, PROSHRED® Houston does specialty shredding to rid your business of products with security risks. Contact us today for a free estimate!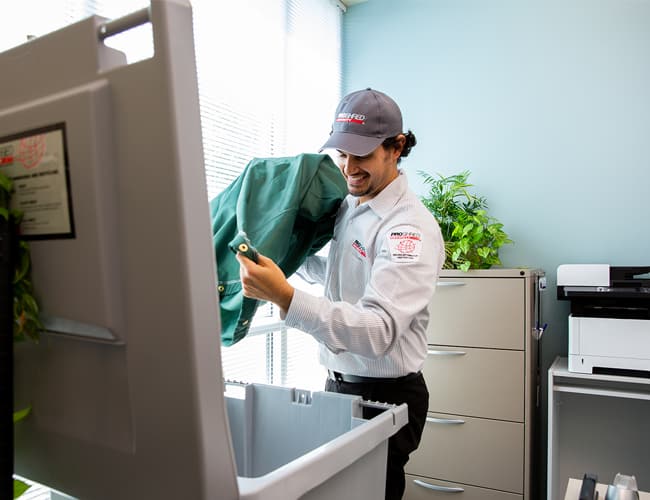 The Process of Product Destruction
Qualified ISO 9001 and NAID AAA Certified professionals manage every step of the product destruction process. From the moment we pick up your sensitive products, you can rest easy knowing they're secure. Businesses can monitor the specialty shredding processing by video and we'll also confirm your activity with a certificate of destruction.
What Items Should you Destroy?
What's the harm in not destroying old products? It can do a lot of damage. Previous employees could use or hand off uniforms and badges for unauthorized access to buildings and business property. Products with logos or defective items could leave you liable for damages if the public gets access to them.
To protect your business and brand, these are some of the items you should add to your product destruction list:
Uniforms
Security Badges
Outdated products
Trading cards / Playing Cards
Apparel and footwear
Used protective equipment
Recalls
Packaging
Sporting Goods
Gaming Chips
Defective items with Logos