July 7, 2016
Downtown Houston Businesses Can Profit With A Shredding Service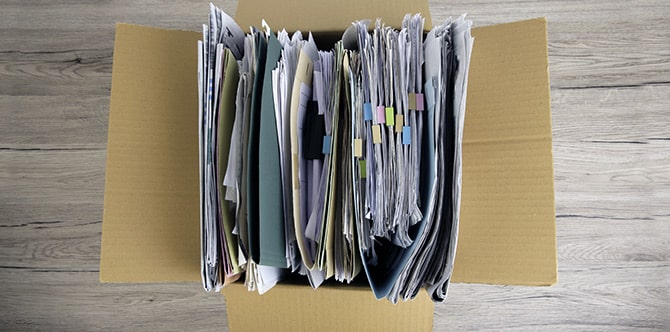 As a corporate executive or a small to moderate-sized business owner in downtown Houston, you are vigilant about observing the expenses of your company. In the end, in order to get a company to succeed and develop, it takes a balance between reinvesting profits while preserving specific cash reserves to satisfy increased standards. That challenge can develop a mindset of trying to reduce costs that are external and always economizing. Some third-party expenses may not be quite so good for the general health of your business, but they bear thought.
One place where the worthiness of utilizing a third party resource, or ROI will probably be worth much thought is shredding documents and information destruction. Legislative laws mandate that even the smallest companies should stick to specific practices when it comes to record-keeping including the destruction of information that is private or confidential.
One common reply would be to manage file shredding in the house. At first, that option definitely looks like the easiest. It is possible to place shredders through the office and instruct staff at specific place points to shred confidential information. Could it really be that simple? is that really an effective use of your employees time? Also how secure is this method?
So you can keep conformity, as an example, some records should be held a specific period of time. Furthermore, laws dictates that once records are not needed, they should be securely destroyed according to your organizations information destruction policy.  This is due to the fact that your records are subject to discovery by subpoena, if ever needed inside a specific time and if you do not eliminate expired information, you open yourself up to potential litigation.
Along with the time it will take to create a privacy policy, there's also the responsibility of actually executing it. Consider the time it takes to shred one file per day is a somewhat fast job – maybe 2 – 3 minutes. But multiply that number 5 days a week, four weeks a month, twelve months a year. Now you are considering an important level of time – 83 hours per annum. That is a significant period of time and that is for only 1 file!
Just as significant as the period of time lost is the weight you are putting on staff. The function of creating and for preserving the privacy policy drops to a person who probably does not specialize in such obligations. According to federal law, there is a requirement to have a designated Information Compliance officer. How familiar is your company with this requirement and do you have one? You certified shredding provider can help you with setting this program up and providing the proper training and templates to create a sound Information Destruction policy for your organization.
In summary, it is vitally important your business consider the pitfalls connected with not having an organized, verifiable, and auditable information destruction program in place. The dangers connected with having various employees come into contact with confidential files, not destroying on a set schedule, and not destroying and properly disposing of extra or overrun data increases the potential risk level of an organization. Let us be fair – It merely takes one person with bad aims to make a sizable, high-priced security breach that can impact your bottom line by compromising your organization's reputation in the media or creating a situation that cost the company lots of money.