March 11, 2022
How to Keep Your Tax Documents Secure
With an estimated 9 million identities stolen each year (or about 1 in 20 Americans), it's vital that you take the proper precautions to protect yourself and your family from this all-too-common crime. It's likely that someone you know has been a victim of identity theft at some point in their life. One of the easiest ways for criminals to gain access to all of the information they need to steal your identity is by using tax documents that have not been disposed of correctly.
In an effort to help private individuals and businesses alike protect themselves from identity theft during tax season and beyond, we have put together a quick overview of some of the best things you can do to keep your tax information private.
Check Your Mail Regularly
This first tip is a no-brainer. If you are expecting to receive any type of tax document to be delivered through the postal service, be sure to check your mailbox regularly! Leaving mail sitting in your box allows room for criminals to take your mail and use it as they wish. Additionally, if your box becomes full, the carrier may not be able to deliver important items and will have no choice but to hold them at the post office or return them to the sender.
Crucial forms such as your W-2 or 1099 typically only arrive by mail, though sometimes these forms and other important tax documents can be set up to be delivered electronically to your email or online account, which can be a safer option.
Keep Online Data Secure
Most financial institutions provide the option of an online account where you can view your account details in real-time and download copies of your account's documents. Additionally, many tax services have an online portal where you can view your returns for previous years. While this is a convenient solution for those concerned about the risk of a breach with physical documents and the environmental impact of printing and mailing the papers, digital files come with their own security challenges.
Obvious obstacles such as the security of the site itself are out of your control, however, you can protect yourself by ensuring that any copies you've saved to your device remain secure even after the device is no longer needed. By using a hard drive shredding service, you can destroy your old hard drives to guarantee that all of the data left on them are completely erased.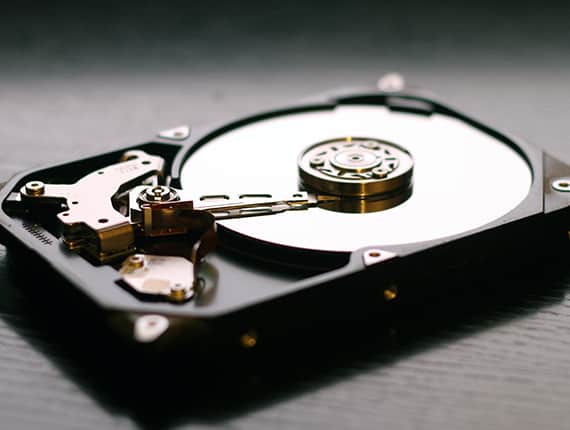 Follow Tax Document Retention Guidelines
Personal tax document retention is a vital factor when it comes to keeping your files safe. Improperly storing or disposing of your documents heightens the risk of theft or fraud. Because of this, you should familiarize yourself with recommendations for how to store various types of documents and how long you should keep them before securely shredding them.
Properly Store Tax Records
Proper retention goes beyond tax document retention guidelines, however. You should always keep your physical files in a secure, dry place within your home or office. Additionally, you can implement measures such as a clean desk policy to ensure that your documents are as secure as possible at all times. When it comes to digital files, it is recommended that you safeguard them with cyber security measures such as encryption, strong passwords, and firewalls.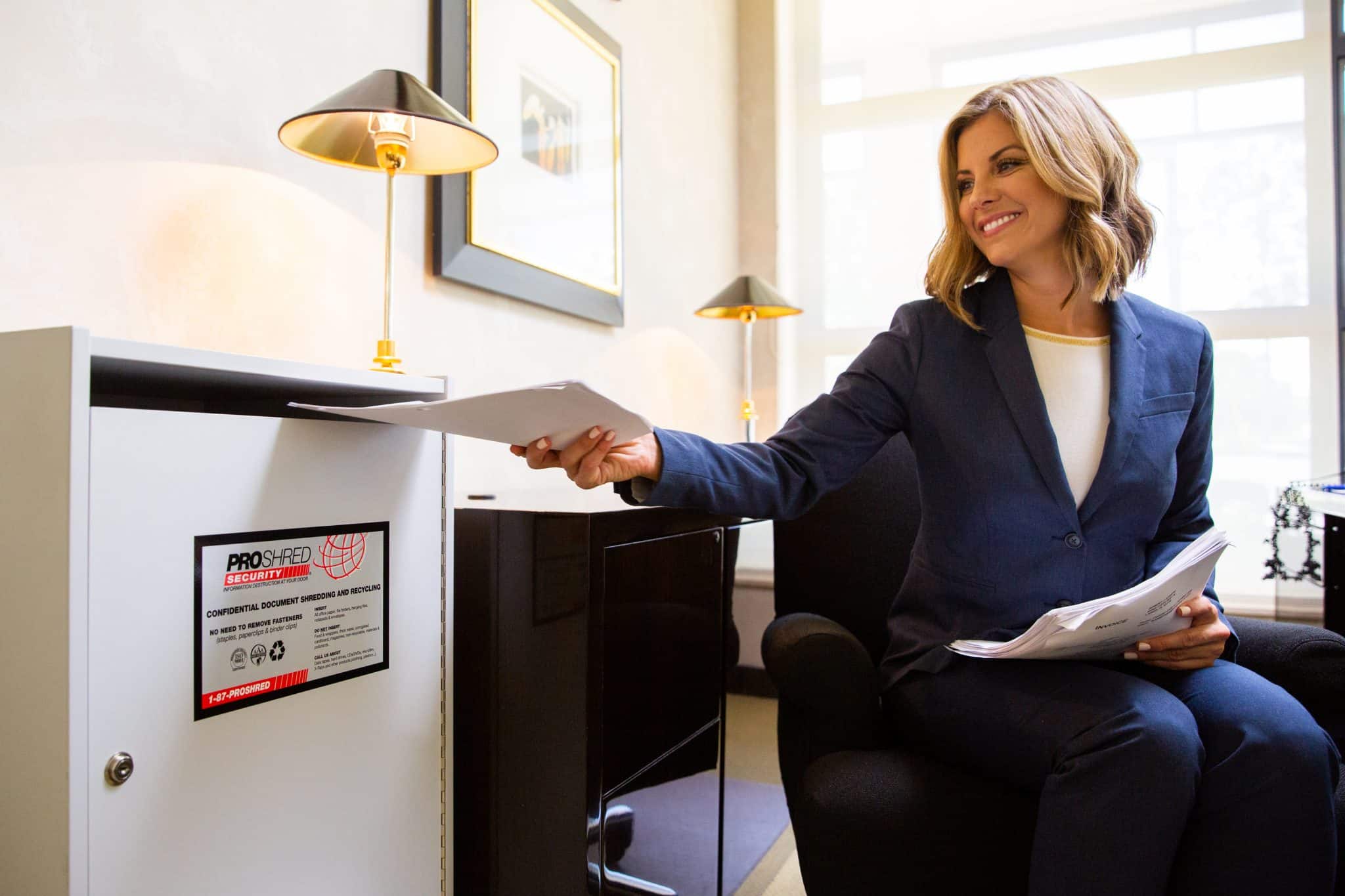 Safely Dispose of Documents You Don't Need
Inevitably, there will come a time when you have to get rid of outdated and unneeded tax documents. The quickest and easiest way to do this is to hire a company that provides tax document shredding services. By refraining from using a small, inefficient personal shredding machine or, worse, throwing your documents directly into the trash, you are reducing the possibility of a criminal gaining access to your documents and using them as they wish.
A mobile shredding company can come to the location of your choosing and securely shred all of your documents on-site. With this type of service, you can dispose of all of your files without having to box them up and transport them to another location for shredding. You can also watch the shredding process from start to finish, leaving you without any questions as to the security of your information.
Need to Dispose of Old Tax Records? Call PROSHRED® Houston!
Those searching for "how to dispose of old tax documents" don't have to look far. With PROSHRED® Houston, you can securely dispose of all of your tax materials with a variety of service options such as our convenient residential shredding service or a regularly scheduled on-site shredding program. To get started protecting your sensitive tax documents, contact PROSHRED® to receive a free quote!