October 15, 2021
What is scheduled shredding, and does my business need it?
Depending on the size of your business and your industry, you will accumulate a decent amount of paperwork over time, and this paperwork includes materials that can't simply be thrown away. 
If you need to stay compliant and properly dispose of these items on a regular basis, then you should look into a scheduled shredding service. What is a scheduled shredding service exactly, and can your business benefit from this solution? Keep reading this article to find out!
What is scheduled shredding?
Many business owners are already required by law to keep their company and employee information safe. On-going shredding services help businesses remain compliant with these local, state, and federal statutes. With regularly scheduled shredding, businesses don't have to worry about proper document disposal. A service provider handles the hassle involved with shredding important documents on a weekly or monthly basis, depending on the business's needs.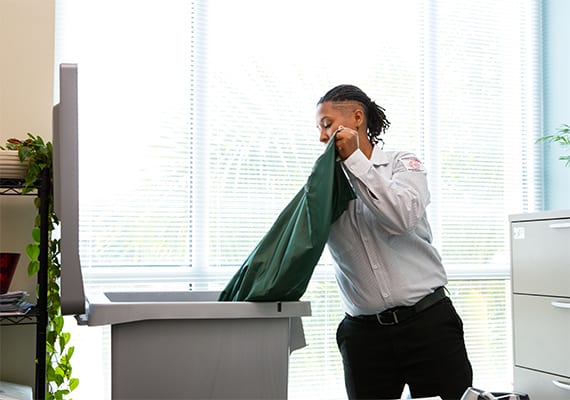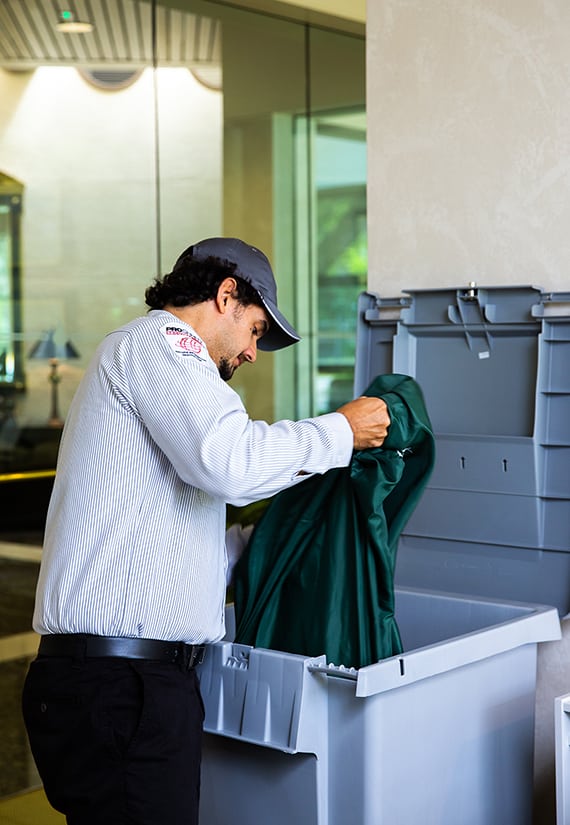 How does scheduled shredding work?
The scheduled shredding process is fairly simple, and follows a five-step process:
1. Developing a shred schedule with your service provider that works for your business.
2. Receiving secure shred bins from your service provider at no additional cost, and strategically placing these bins throughout the office for regular use.
3. Using your secure shred bins to store unneeded documents until your scheduled shredding service date.
4. Letting your shredding service provider take your shred bins and destroy the contents inside, before replacing them for you to use again.
5. Receiving a signed Certificate of Destruction after each service to document the chain of custody and providing an audit trail.
Benefits of Scheduled Shredding
There are many reasons why a business can benefit from scheduled shredding. When you work with a certified service provider like PROSHRED® Houston, you can count on secure and efficient work from our technicians. Our convenient processes allow us to shred your documents on-site with our state-of-the-art shred trucks, so you can watch your materials be securely destroyed right outside your door. We keep our schedule flexible, so that we are able to work around your busy itinerary. Most important of all, our shredding equipment is able to turn your paper into tiny granules that can't be recovered, ensuring a secure certified shred every time.
When and why should I use scheduled shredding?
If your business sees a regular flow of paperwork that contains sensitive information, then it's a good idea to set up a scheduled shredding service. Common files that businesses need to properly dispose of include:
Invalid ID Cards
Billing Statements
Old Pay Stubs
Insurance Records
Legal Documents
Resumes
Sales Receipts
Invoices
Canceled or Voided Checks
Depending on how much overflow you get on items like these, you should schedule an on-going shredding service on a weekly or monthly basis. When you first meet with PROSHRED® Houston, our team will be able to help you determine how often you need a scheduled shredding service.
Get On-Going Shredding Services from PROSHRED® Houston
The PROSHRED® Houston team is here to help your business stay compliant and secure. Our on-going shredding services are performed by certified technicians who are specially trained to handle your materials with care. Our team works efficiently during each service, so you don't have to worry about disruptions in the workplace on the day of your scheduled shredding service.
PROSHRED® Houston's business shredding services provide solutions for all industries, and we have the knowledge and experience required to develop a service plan that meets your company's unique needs. You can count on PROSHRED® Houston for premier on-going shredding services. Call us today to learn more!