May 13, 2019
Why You Should Recycle Your Electronics Instead of Throwing Them Away
The business world has seen many changes over the years, and it is quickly evolving with new technologies. These newer and more advanced computers, printers, phone systems and other electronics make running a business easier by providing solutions to obstacles one may have faced in the past. With faster and more efficient processes, why would you not upgrade your equipment?
While investing in new technology and electronic devices comes with many benefits, your company could face serious consequences if you miss one very important step. Whatever you do, your company should never throw away electronics. Recycling electronics with a professional product destruction company is a much better solution. Learn why recycling electronics is crucial for businesses!
Why Can't You Throw Away Electronics?
Throwing away electronics when you don't need them anymore seems so simple — but it is not that easy. Most electronics come with a hard drive that holds all sorts of data. Yes, computers are the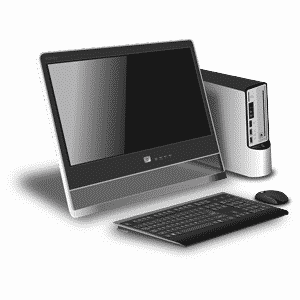 more commonly known electronic device that you should be wary of discarding without first destroying the hard drive, but have you ever thought about the types of data printers, telephones, copiers and scanners store?
Confidential data such as account numbers, passwords, finances, phone numbers, addresses, legal records, contracts, and more are still accessible by outside individuals if you do not professionally destroy your electronic's hard drive. If this type of data fell into the wrong hands, your company could face the following consequences:
Security Threats & Data Breaches
Damaged Reputation due to Loss in Customer Trust
Failure to Maintain Privacy Laws, resulting in Large Fines & Other Penalties
In addition, electronics are harmful to the environment when placed in a landfill. The components of electronic devices include strong chemicals that end up in the ground and washed into our water systems, affecting not only wildlife, but humans as well. Electronics, made up of plastic and other strong materials are very hard to break down naturally, take up landfill space for 10x or longer than your other typical "trash."
Many states also have laws regarding the proper disposal of electronic equipment. Failure to meet these requirements could result in lawsuits and are very costly to resolve.
The Better Alternative:  Recycling Electronics
Recycling electronics is the only way to ensure your company's data is protected, you are not hurting the environment, and your company's practices meet all privacy and information destruction laws. In Houston, recycling electronics is easy!
Choose a hard drive destruction company, such as PROSHRED® to assist you with your professional electronics recycling. Our team will ensure your equipment's hard drives are 100% destroyed before we send your electronics to a certified e-waste recycling facility for further processing.
What Kind of Electronics Can You Recycle?


Common types of electronics that are recycled include:
Computers

Laptops

Tablets

Cell Phones

Printers

Scanners

Fax Machines

Telephones

Televisions

VCR and DVD Players

Audio/Visual Equipment

Computer Accessories




For a full list of the types of electronic products PROSHRED® of Houston can destroy, contact our team at 832-947-5700.

Schedule a Hard Drive Shredding & Recycling Service Today!
Does your company need a hard drive destruction or electronics recycling service? Choose PROSHRED® of Houston for all of your information destruction needs. Our team specializes in not only hard drive shredding, but paper shredding, product shredding, and we are currently offering a free risk assessment. Learn how your business handles its confidential data may be putting you at risk!
Schedule Your Service or Get a Free Estimate by Calling 832-947-5700.
We Look Forward to Serving You!