July 6, 2021
Going Paperless? Get Secure Document Scanning from PROSHRED® with PROSCAN® Solutions
From double computer monitors to smart screens to software that manages everything from payroll to daily workflow, tech tools and digital assets have become a well-established norm in the workplace. As a result, the need for paper materials has become more and more obsolete. This evolution has put pressure on organizations in every sector to keep up with the times, and most business leaders have either started the process of going paperless, or are already enjoying a paper-free workplace.
To remain competitive with others in your field, it's important to start now on developing a paperless system. But whether your business has been resistant to going paperless, or you simply have an abundance of legacy documents that need to be digitized and shredded, it can be overwhelming to know where to start. In this blog, PROSHRED® Orange County provides you with all of the answers you need about document scanning and electronic file management for businesses. Keep reading to learn more!
What are the advantages of a business going paperless?
When you have the internet in your pocket as most people do today, it's easy to take the convenience of technology for granted. However, the leaps and bounds that have been made even in just the past few years in tech have greatly influenced how business is conducted.  Where once a business would print and organize hundreds of printed materials in order to complete daily tasks, technology has now made all necessary materials easily available on a screen.
This change is having a positive impact around the world for a variety of reasons. With less paper waste being created from printed materials, paper waste will continue to decrease. What's more, all of the time, money, and resources that are spent printing documents in the office can now be reduced with the convenience of digital document management. With proven cost and labor savings, it's apparent that now is the time to take advantage of the paperless trend.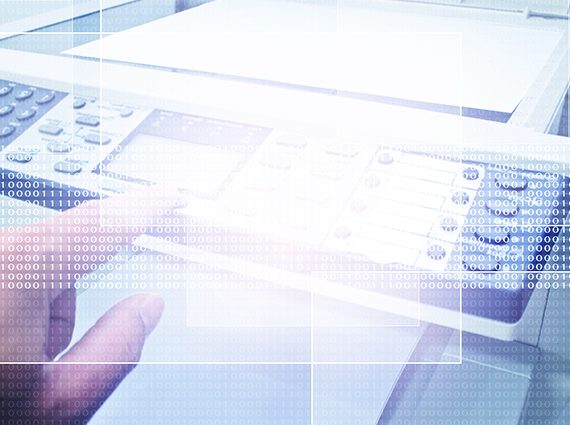 How does professional document scanning work?
Going paperless in the office can be a heavily involved process as you transition your team and your equipment to handle print-free systems. If you have filing cabinets stuffed with old documents or sensitive information you can't quite get rid of but don't need on a daily basis, the best place to start with your paperless plan is with a document scanning service with PROSCAN® Solutions.
With a document scanning service from a secure company like PROSCAN®, your physical documents can be easily and quickly transformed into indexable digital files. State-of-the-art scanning equipment and advanced document management software create high-quality scanned images that you can search and even convert into manageable, trackable data points. After your document scanning service is complete, your office will be clear of unwanted paper documents, and your document management system will contain a local hub of all your important assets. This is a great resource for a company that is wanting to reduce storage of documents as well as improve workflow, increase efficiency, and more easily share documents within the organization.
Where do materials go after they've been scanned?
When your documents are digitized by a professional scanning service, you will begin to develop a sizable pile of printed materials that you no longer need. Many of these items will contain important information that can be damaging to your company in the wrong hands. You don't want a data breach or identity theft to threaten your business, but you also can't hold on to all of these outdated documents. So what should you do? When you choose PROSHRED® for your document scanning and management needs, these services come with shredding solutions that offer secure destruction of your most sensitive information.
Our one-time purge shredding service is a specialized solution that was created for large-scale shred projects. Any business owner making the switch to paperless knows just how impressive their piles of old documents can be. This mountain of paperwork can seem daunting, but a one-time purge shredding service can make quick work of these items, no matter their numbers. If you have completed a large-scale digitization of files but are still creating and using paper documents on a daily basis, another option is on-going shredding, where we schedule a daily, weekly, or monthly stop by your place of business to collect confidential documents for shredding. You can even enjoy watching this secure shredding process happen right outside your door. Our mobile shredding trucks are equipped to handle shred jobs of any size, and can properly destroy all of your materials in minutes.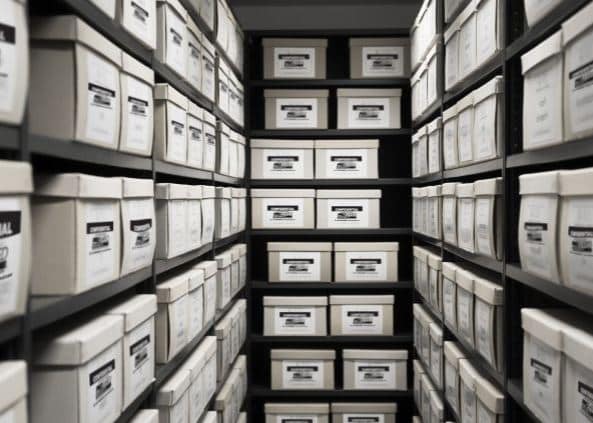 Get Started with Secure Shredding Today
If you are like millions of business owners around the world and are starting the process of going paperless, you're going to need some help. When it is time to scan, manage, and dispose of your unneeded paperwork, PROSCAN® can be there for you with our friendly team of experienced technicians, and our fleet of quality mobile shred trucks. If you'd like to learn more about our one-time purge shredding services, or if you are interested in our document scanning solutions, don't hesitate to give us a call today! 1-949-748-3595