Torrance Document Destruction
If you are a business owner in Torrance seeking reliable and affordable document destruction services, PROSHRED® is here to help. We have proudly served California residents for years, and we are the preferred service provider in our industry.
Our Torrance document destruction solutions include budget-friendly services that are secure and efficient. When you sign on with PROSHRED®, you are gaining access to a team of shredding professionals who will treat your business and your documents with care.
Torrance One-Time Purge Shredding
For businesses who have old paperwork that has been piling up in an unused office space, or even in a warehouse, a one-time purge shredding service is the best option. With this shredding solution, PROSHRED® can make quick work of your outdated files. Our mobile shred trucks will arrive at your location and efficiently shred all of your materials. You can watch this process happen right outside your door, and your documents will be completely destroyed in minutes.
There are so many benefits to PROSHRED®'s Torrance purge shredding service. Because this is a one-time service, you won't have to commit to any sort of contract. You also don't have to worry about hidden fees like fuel surcharges. Our shredding technicians and mobile trucks will quickly and safely shred all of your documents using a hands-free process that will ensure the health and safety of you, your employees, our team, and your shredding materials.
After the Torrance one-time purge shredding service is complete, PROSHRED® will transport your shredded items to a local recycling facility where all of your materials will be reprocessed and recycled into different paper products.
On-Going Shredding for Torrance Businesses
For businesses that want to stay organized and compliant with local ordinances, on-going shredding services are the perfect solution. When you sign on for these regular shredding solutions, our team will work with you to develop a custom shred plan that works for your business. 
PROSHRED® has the equipment needed to meet the needs of any business, whether large or small. Our on-going shredding for Torrance businesses is contract-free, and can adapt to your business needs at any time.
In order to determine what kind of shred plan you need, our shredding experts will come to your location and perform a security audit before we set up your service program. During this stage of the process, we will use the security audit to determine how many shred bins your office needs, and how often we should schedule pickups. We ascertain these values by calculating:
How large your office is;
How many employees are on your team;
How many confidential items you need to shred regularly.
Once the security audit is complete, we will assess our findings and develop a few custom shred plans for you to choose. When we create these programs, we take your budget and business goals into consideration as well. At PROSHRED®, we care about the continued security of yourself, your business and your staff. We work hard to ensure that your information is safe and organized when you shred with us.
Torrance Document Scanning
Have you made the switch to digital, or do you primarily work with paper? With PROSHRED®'s scanning services, you can safely and effectively digitize your documents.
Our team will perform either single or bulk scanning services in a timely manner. We will organize your scanned files for you so that you can easily access your materials in the future.
After the scanning service is complete, we will take your physical files off your hands and securely shred these obsolete items. With our Torrance document scanning, you can confidently enter the digital age with these secure processes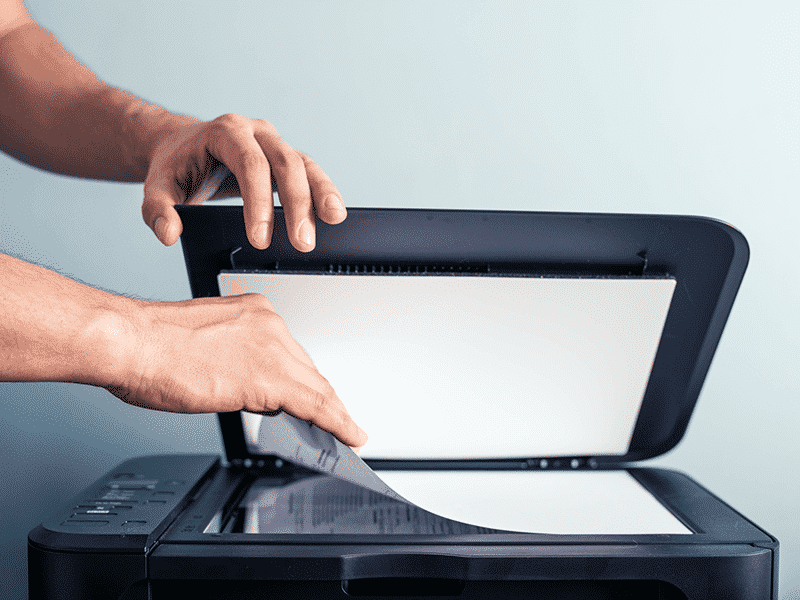 Secure Shredding Solutions Near You
PROSHRED® is your local provider of Torrance document destruction. Our team is trained and certified to handle shred jobs of any size. We work to help you stay compliant with state and federal regulations regarding the security of your business
With PROSHRED®, you don't have to worry about a data breach in your company. Our team can keep your information safe with secure shredding solutions near you.
Every Torrance business needs a local paper shredding service. The team at PROSHRED® is readily available for all of your shredding needs. If you already shred with a different service provider and aren't happy with your results, you can easily make the switch to PROSHRED®. We will help you make a smooth transition to a dependable company. Call today to learn more: 1-949-204-0981