Orange County Shredding Services
We take our job very seriously and work hard to ensure that all of our Orange County customers are completely satisfied. Our mobile one-of-a-kind shredding trucks service the area weekly, providing a convenient and secure solution for all your shredding needs. As long as you live in the Orange County, our services are available to you. We're dedicated to providing the highest level of customer service and we're always available to answer any questions you may have.
Top-Rated Shredding in Orange County
At PROSHRED®, we understand that the security of your confidential information is of the utmost importance. That's why we offer drop-off and mobile shredding solutions to Orange County. Our trucks use a pierce-and-tear destroying technique, which features multiple revolving blades that tear paper into tiny pieces. And to give you complete assurance that your private information has been fully destroyed, PROSHRED® is also an ISO 9001 and NAID AAA certified shredding company. So, when you need to dispose of confidential documents, know that you can count on us to do it right.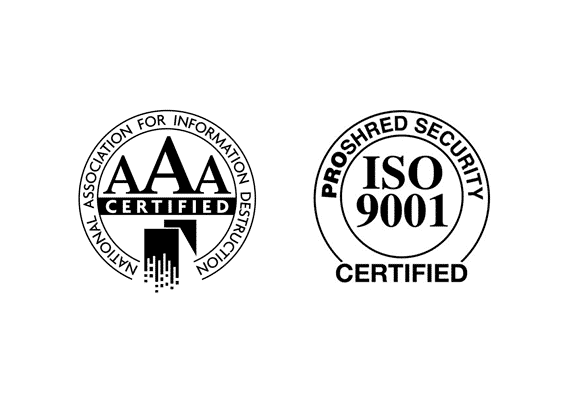 Orange County Hard Drive Destruction
When companies are upgrading to new systems or disposing of old hardware, it's important to make sure that sensitive information is not left behind. One way to do this is with hard drive destruction services from PROSHRED®. Although you may hit delete, old hard drives and computers can still contain sensitive information. We'll make sure your hard drives are shredding in a way where that information can no longer be accessed. Contact us today to learn more about our hard drive destruction services. You can rest easy knowing that our hard drive destruction services are always performed in compliance with federal and state laws.
Ongoing Paper Shredding for Orange County Businesses
Whether you're running a small business or a large corporation, the need for secure document shredding is always there. Unfortunately, many businesses don't have the time or resources to shred their documents regularly. That's where our on-going shredding services come in. Our mobile shredding trucks will arrive at your location on a schedule that works for you and pick up the documents that have accumulated. The shredding is done right on site, so you can rest assured that your documents are being properly destroyed. This service is ideal for businesses that generate a large volume of documents on a regular basis.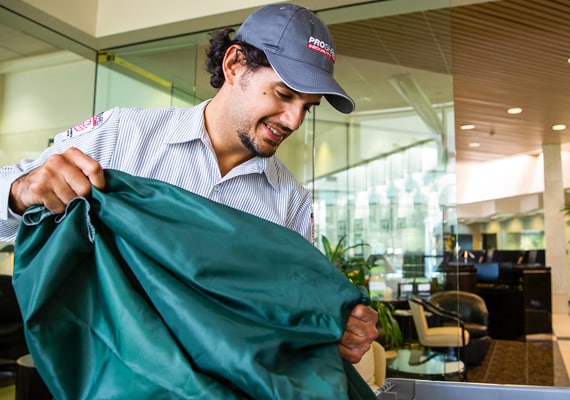 A Trusted Orange County Shredding Company
Here at PROSHRED®, we understand the importance of secure document destruction. That's why we offer both commercial and residential shredding services to residents of Orange County. Whether you're a business owner who needs to dispose of confidential documents or a homeowner who wants to protect your personal information, we can help. Our state-of-the-art shredding machines are designed to destroy documents beyond recognition, ensuring that your information remains safe and secure. Plus, our friendly and knowledgeable staff is always available to answer any questions you may have.
So, if you're looking for reliable document destruction services, look no further than PROSHRED®. We'll be happy to help you protect your information. Contact us today to learn more about how we can help you with all your paper shredding needs.
Orange Shredding Services
On-Site Shredding in Orange, CA
Scheduled Shredding Service in Orange, CA
One-Time Shredding in Orange, CA
Drop-Off Shredding Location in Orange, CA
Legislative Compliance
HIPAA Compliant
HITECH Compliant
GLBA Compliant
FACTA Compliant