Laguna Niguel Shredding Service
When it comes to secure document destruction, Laguna Niguel residents can count on PROSHRED®. We are proud to offer both commercial and residential shredding services that are designed to meet your needs. Our mobile shredding trucks make it easy for us to serve our community with convenience and flexibility. Whether you have a few boxes of documents that need to be shredded or a large volume of material, we can handle the job. And because we understand the importance of security, you can rest assured that all of your information will be destroyed in a confidential manner. Keep reading to learn more about how our secure shredding services can benefit you.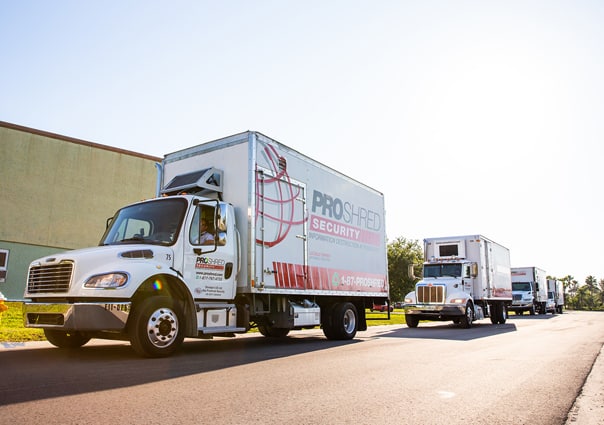 Laguna Niguel Paper Shredding
At PROSHRED®, we understand that security is paramount. That's why we take paper shredding very seriously and work hard to ensure that all of our Laguna Niguel customers are completely satisfied. Our mobile one-of-a-kind shredding trucks service the Laguna Niguel area on a weekly basis, providing a convenient and secure solution for all your shredding needs. We have clients in all parts of the Orange County area as well as its surrounding businesses and residents. So if you're looking for a reliable and trustworthy shredding company, look no further than PROSHRED®.
Certified Shredding Company in Laguna Niguel
As any business owner knows, protecting confidential information is essential. But with the rise of identity theft and data breaches, it's more important than ever to make sure that sensitive documents are properly destroyed. That's where PROSHRED® comes in. We are the only ISO 9001 and NAID AAA Certified shredding company in Laguna Niguel, which means we take rigorous precautions to make sure our on-site shredding trucks are operating to standards. All our customer services have been trained and background checked. With our state-of-the-art shredding trucks and experienced drivers, you can trust PROSHRED® to handle all of your document destruction needs.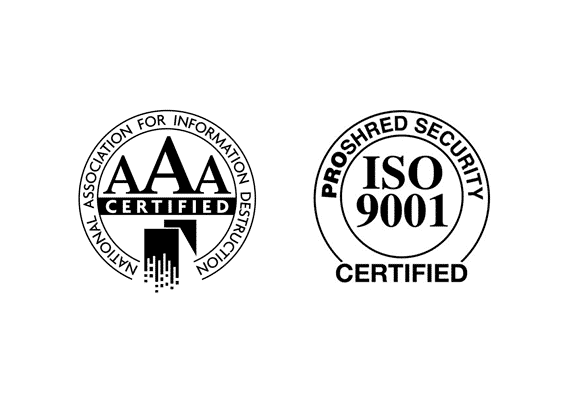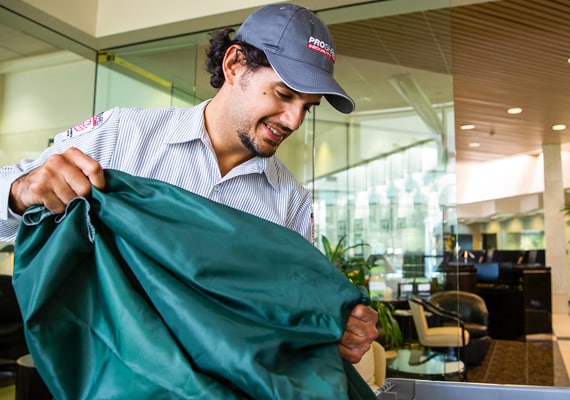 Laguna Niguel Document Destruction
As anyone who has ever dealt with identity theft or fraud will tell you, safeguarding your personal information is of the utmost importance. One of the best ways to do this is to make sure that any sensitive documents are properly disposed of. That's where PROSHRED® comes in. We are experts in document shredding, and we can destroy your materials quickly and thoroughly. Best of all, you can watch the whole process and be confident that your information is safe. So if you're looking for a way to keep your private information out of the wrong hands, team up with PROSHRED®. We'll make sure your documents are destroyed and kept out of the wrong hands.
Ongoing Shredding Services in Laguna Niguel
We understand that every business has different document shredding needs. That's why we offer a variety of on-going shredding services that can be customized to fit your schedule and budget. Whether you need daily, weekly, or monthly service, our team of security specialists will work with you to create a shredding plan that meets your unique needs. We also provide executive consoles to keep documents safe until shredding, And because we value our customers' satisfaction, we never bind them to contracts - only a reliable document shredding service that meets their specific needs. So if you're looking for a hassle-free way to keep your business documents safe and secure, contact PROSHRED® today!.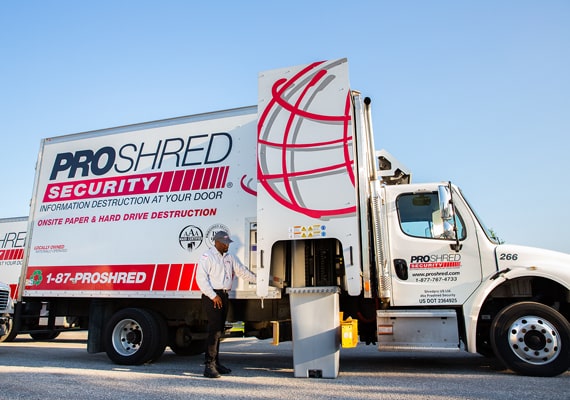 Laguna Niguel Shredding Services
On-Site Shredding in Laguna Niguel, CA
Scheduled Shredding Service in Laguna Niguel, CA
One-Time Shredding in Laguna Niguel, CA
Hard Drive Shredding in Laguna Niguel, CA
Legislative Compliance
HIPAA Compliant
HITECH Compliant
GLBA Compliant
FACTA Compliant