Santa Ana Shredding Services
Shredding papers is an important part of safeguarding your company or personal information against identity theft and fraud. When it comes to shredding your papers, though, it might be tough to know where to begin. That's where PROSHRED® comes in. We are a major supplier of secure document destruction services, with a staff of experts that can assist you in doing the task correctly.
Santa Ana Document Shredding
PROSHRED® is a leading provider of document shredding services in Santa Ana, California. We provide both business and residential shredding services and have mobile shredding trucks that can travel to your location. We can handle any quantity or size of material, whether you have a few boxes of papers to dispose of or a large volume of documents.
Although it may appear to be a time-consuming process, going through your papers regularly is an essential component of maintaining privacy and security. The experts in the field advise that you go through your records on a yearly basis and discard those that are no longer necessary. Our staff can assist you in destroying all of your sensitive information by providing secure containers and scheduled document shredding services. Regular document shredding is an efficient method of preserving confidential information.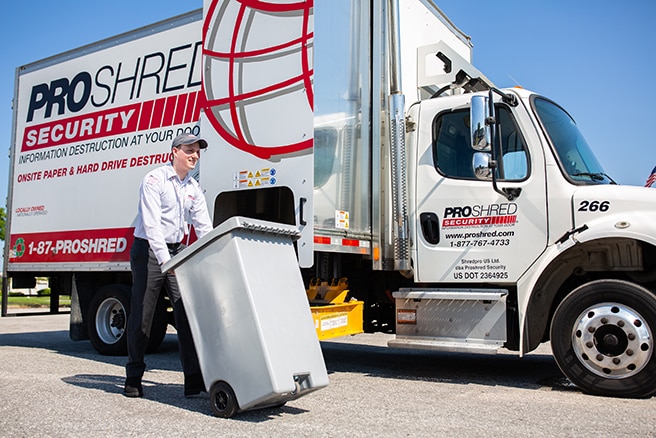 PROSHRED® Mobile Shred Trucks
The PROSHRED® team is dedicated to ensuring the safest possible level of security for your confidential papers. Our industrial shredders are built to destroy your documents so that no traces of information remain. To guarantee that your documents are securely shredded and disposed of, we maintain rigorous standards that go above and beyond industry requirements. With our modern technology and skilled employees, you may trust that your critical data will be secure. We can even finish the job without ever leaving your premises.
Santa Ana Hard Drive Destruction
Businesses are increasingly relying on technology to store crucial information. Every day, enterprises produce a mountain of data that must be stored safely. Hard drives are an important component of this procedure; however, if they aren't destroyed properly when they reach the end of their life span, they may be a weak spot.
A hard drive destruction service ensures that private data is eliminated and can't be accessed by unauthorized persons. This is critical in today's business environment, where data breaches might have serious consequences. Even if the hard drive is no longer in use, a hard drive destruction service gives you peace of mind that sensitive information will remain secure.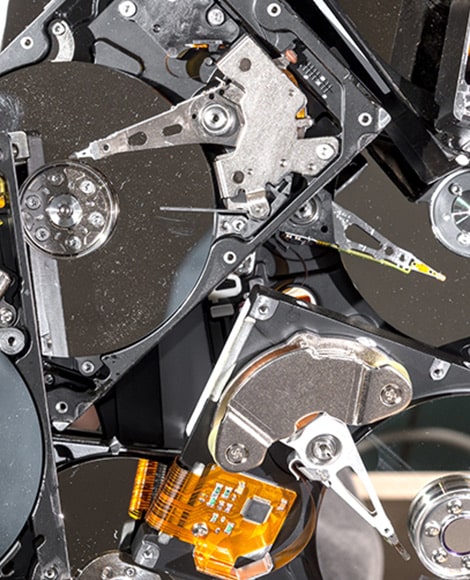 Experienced and Certified Santa Ana Shredding
PROSHRED® is the only ISO 9001 and NAID AAA Certified shredding company in Southern California, ensuring that our on-site shredding vehicles are in full compliance with the highest industry standards. All of our customer service representatives have received intensive training on the ins and outs of data security to guarantee that your data is being destroyed correctly.
PROSHRED® can handle all of your document destruction requirements thanks to our state-of-the-art shredding trucks and professional drivers. We recognize the significance of confidentiality and security, which is why we go above and above to guarantee the safety and privacy of our customers. We also provide a Certificate of Destruction at the end of every service so that you have a record of what materials were shredded and who performed the service. For more information, contact PROSHRED® today!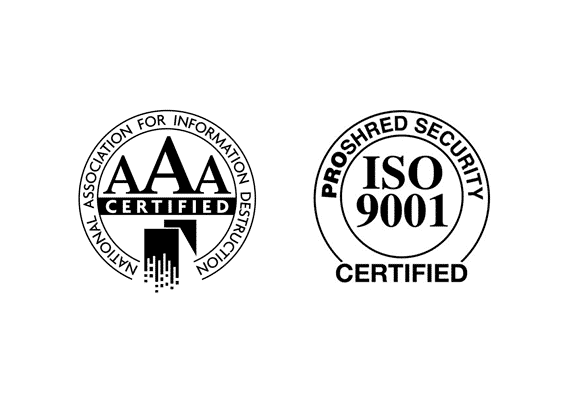 Santa Ana Shredding Services
On-Site Shredding in Santa Ana, CA
Scheduled Shredding Service in Santa Ana, CA
One-Time Shredding in Santa Ana, CA
Hard Drive Shredding in Santa Ana, CA
Legislative Compliance
HIPAA Compliant
HITECH Compliant
GLBA Compliant
FACTA Compliant