Mobile Shredding Services
PROSHRED® Orange County is your local mobile shredding service for on-site paper and hard drive destruction in the greater Orange County area. We travel to you and get the job done with secure, professional, and convenient service!
Request a quote and find out more information about how our mobile shredding service can help you securely and efficiently clean out old papers, documents, and more!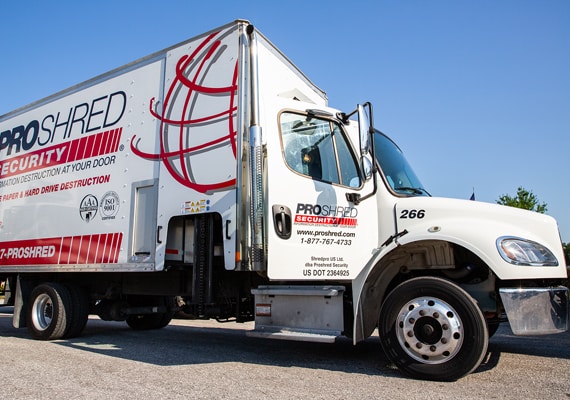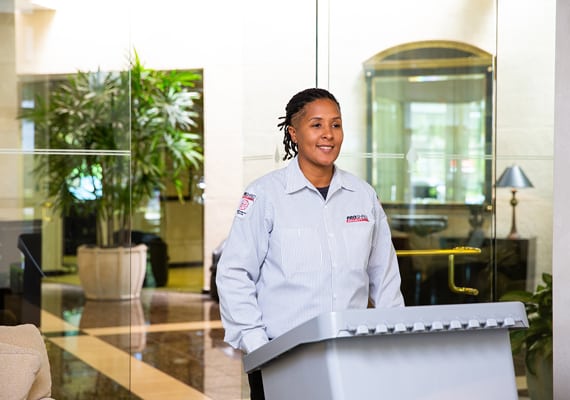 Secure Onsite Paper Shredding
PROSHRED® pioneered the mobile shredding business over 30 years ago and has developed the most cost-effective, secure and professional shredding and recycling solution available in the Orange County area.
With our secure mobile shredding service all documents are shredded onsite at your location using our advanced mobile shredding trucks. You get to witness the shredding process in person and ensure complete security in real-time.
Our Mobile On-Site Shredding Process
Arrival
Coordinated arrival with scheduled date, arrival window
Collection
Container fullness tracked, hands-free process
Sign-off
Designated staff sign-off, confirmation of each service
Destruction
Completed onsite at the client facility in minutes
Certificate
Certificate of Destruction to verify chain-of-custody trail
Recycled
All documents recycled into other paper products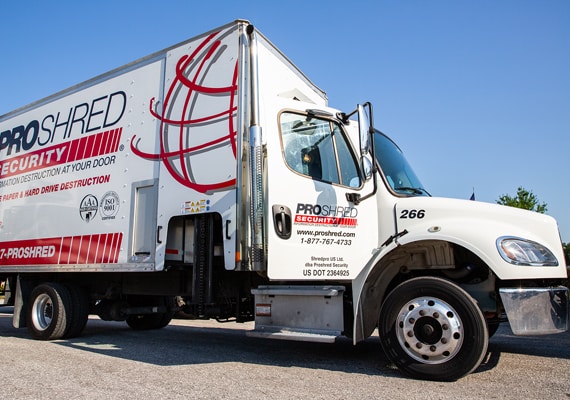 Mobile Shredding Trucks
On-site shredding services are completed using state-of-the-art shredding equipment inside a PROSHRED® Security shredding truck. This equipment can turn thousands of documents into confetti-sized pieces in a matter of minutes. When one of our certified customer service professionals visit your location for on-site shredding, they will collect your documents using secure shred bins or consoles, which are loaded directly onto the truck with no hands-on contact with the documents. Then, you can watch the papers be destroyed from your door, or get an up-close view of the action with a screen that is mounted on the side of the mobile shredding truck.
Our Most Convenient Shredding Service
The best part about PROSHRED®'s mobile paper shredding service is that it is very easy to use! From your first visit to our website to requesting a quote or calling our office for more information, we respond promptly, make scheduling simple, and communicate with you through the entire process.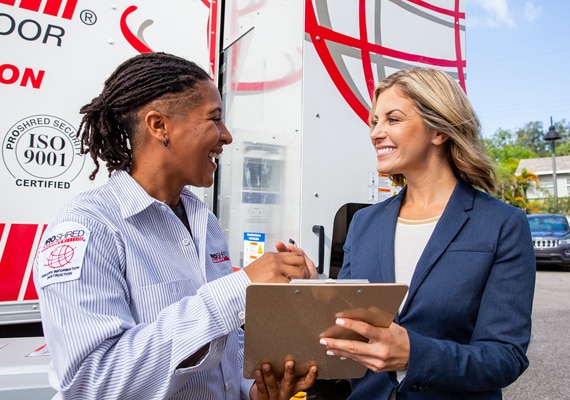 Mobile Shred Certificate of Destruction
Upon completion of each mobile shredding job, you receive a hardcopy Certificate of Destruction. In addition to verifying all documents or hard drives are shredded onsite, an electronic version of the certificate is also sent securely via email to ensure easy recordkeeping and compliance.
Schedule Mobile Shredding Services
Contact us today to schedule on-site secure paper and document shredding. For one-time document shredding, on-going shredding, and hard drive destruction services, our trucks come to your home or office location!