Carson Secure Shredding Solutions
Does your Carson business need paper shredding or document destruction services? PROSHRED® Security is here to keep your business compliant with privacy laws and organized with our Carson paper shredding solutions. Our team of shredding specialists are certified to handle your shredding materials with confidentiality and care. And the best part is, we can visit your office on a one-time or regular basis so that you can maximize space and ensure your old, unneeded paperwork is securely shredded and recycled
Learn more about our Carson paper shredding services today!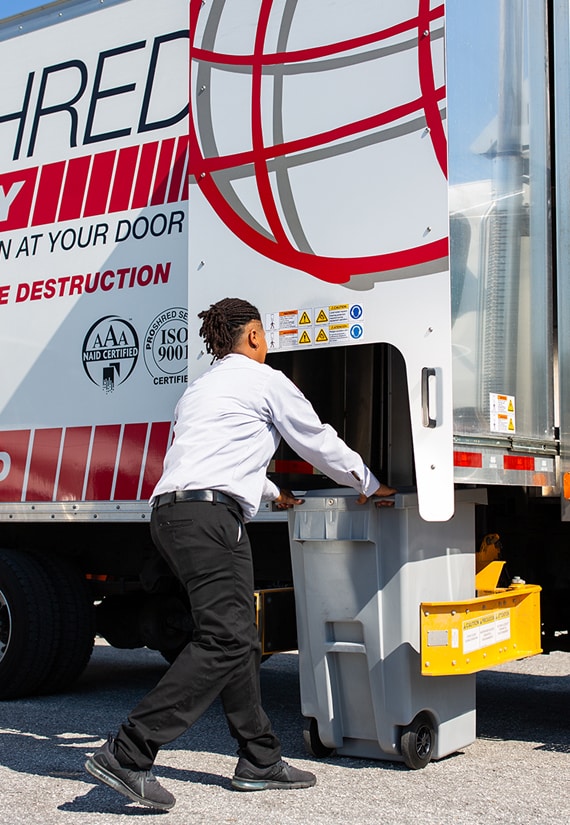 Mobile Shredding in Carson
When you are too busy with day-to-day activities to set aside time to visit a local shredding provider, you can turn to PROSHRED®'s mobile shredding services. This secure solution is both easy and convenient for your business, as you don't even have to leave your door for this process! The shred trucks at PROSHRED® make our Carson mobile shredding possible with their state of the art equipment that can handle large shred loads with ease.
Our Carson mobile shredding process is as follows:
Arrival –

Our mobile shred truck will arrive at your location at the time that you have scheduled your service. We are always prompt, so you don't have to worry about a late service.

Collection –

You can enjoy a hands-free procedure when it comes to the collection of your shredding materials. In the days leading up to your mobile shred service, you and anyone at the office can place any items you want shredded in secure shred bins that we will provide. When it's time for your mobile shred service, our technicians will pick up these bins and take them to our shred truck that is parked outside.

Sign-Off –

Before any shredding begins, one of our team members will have you sign off on the items in your shred bins. This ensures that nothing is shredded that you don't want to be.

Destruction –

The on-site paper shredding process is then carried out, and only takes a few minutes to complete!

Certificate –

You can request a Certificate of Destruction for your records so that you can prove your compliance with state regulations regarding the secure disposal of your files.

Recycle –

Your shredded materials will then be transported to a secure recycle facility, so you can enjoy organization, compliance, and sustainability all in one shredding service.
Document Scanning Solutions for Carson Businesses
At PROSHRED® Orange County, we want to help your business to adapt to the ever-changing technologies and procedures as the world moves into a digital age. Our document scanning division, PROSCAN Solutions, was developed specifically for this purpose. With PROSCAN, your business can enjoy full-service scanning solutions, whether you are a startup or an established corporation.
With our scanning services, you can clear out the office of unnecessary paperwork while also organizing your assets. Our team will convert all of your paper documents to digital files, and streamline everything so that it can be easily found by you and your employees. Whether you need single scanning or bulk scanning, PROSHRED® Orange County is here to make the digitizing process smooth and headache-free.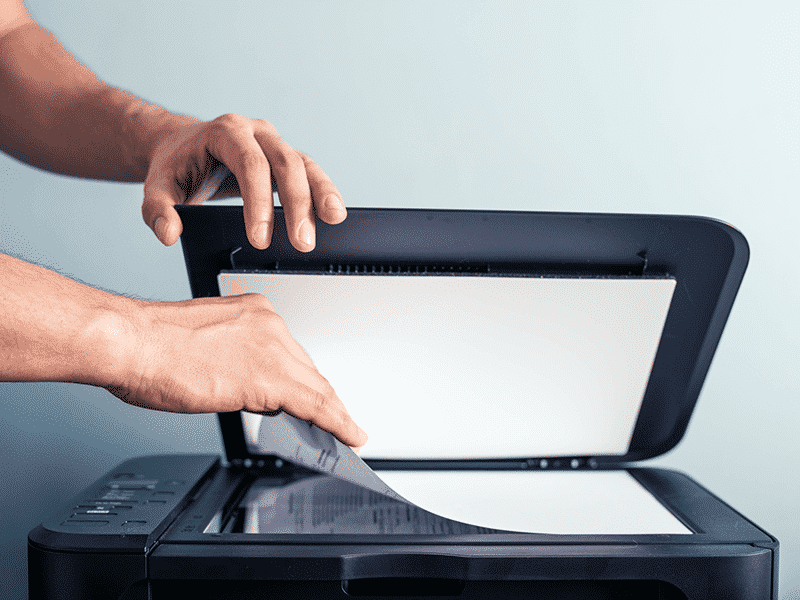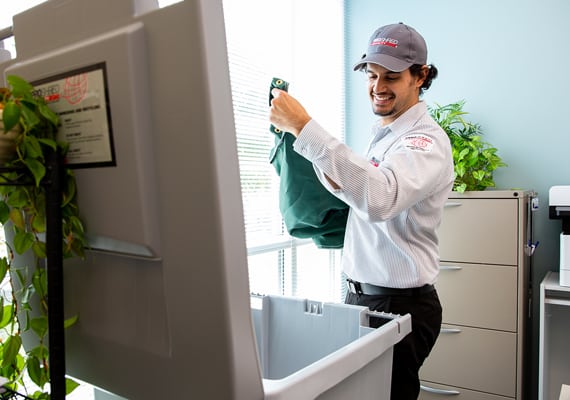 Carson Business Shredding Services
There are now privacy laws in place that businesses must follow in order to protect the sensitive information of their staff and company as a whole. With PROSHRED®, our Carson business shredding services will help you stay compliant and secure when it comes to the confidential information featured in your regular paperwork. Our on-site Carson paper shredding services are a convenient and cost-effective solution for your business. 
These services ensure that your private information stays protected, and that you avoid any potential breaches in security. Your shredding materials are heavily monitored by certified individuals throughout the shredding process. With PROSHRED®, you never have to worry about confidential business information falling into the wrong hands.
Contact PROSHRED® to get started with local shredding services today: 1-949-204-0981
Carson, CA Shredding Services
On-Site Shredding in Carson, CA
Scheduled Shredding Service in Carson, CA
One-Time Shredding in Carson, CA
Hard Drive Shredding in Carson, CA
Legislative Compliance
HIPAA Compliant
HITECH Compliant
GLBA Compliant
FACTA Compliant