Product Destruction Services
It is crucial to keep your branded materials and items containing sensitive information out of the wrong hands. However, when dealing with ID badges, recalled products, uniforms or other non-paper items, you may find it difficult to dispose of them safely and avoid unnecessary risks. With PROSHRED® Orange County, you can keep your company secure by utilizing our quick and easy product destruction service.
Protect Your Brand with Product & Uniform Destruction
By limiting unauthorized access to your unneeded proprietary items, confiscated or recalled products, you are taking the first step toward fully protecting your business. That being said, the only way to truly protect your company from the risks of these items making their way to the general public is to have them completely destroyed, just as you would with a paper shredding service. When you shred or incinerate items that you no longer need, you greatly limit the risk of your organization being liable for injuries from using recalled products as well as the potential of a tarnished public image or even a security breach.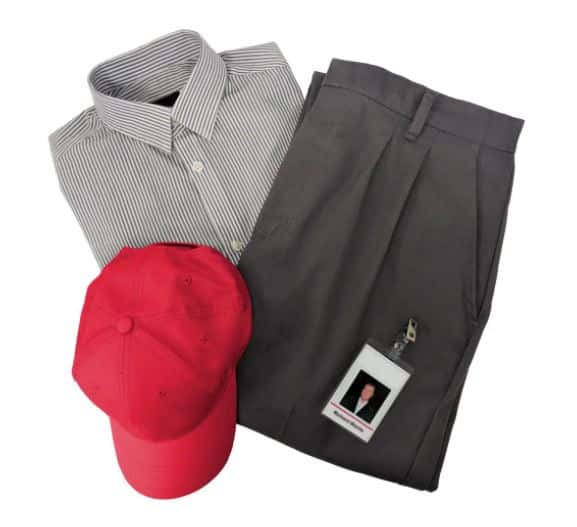 Increased Information Security with Uniform Destruction Services
All businesses collect confidential information to some degree, especially when it comes to their own employees. While uniforms and ID badges are often the most common form of sensitive, non-paper items, some organizations go the extra mile to make their employees more identifiable by providing them with branded apparel. However, once that employee leaves or the company goes through a logo change, all of the provided apparel is no longer relevant and can pose a significant security risk when thrown into a dumpster.
Secure product destruction services such as uniform destruction from PROSHRED® Orange County can help mitigate those risks by making sure that all of these products are rendered completely unusable. This service prevents your items from being misused by those outside of your company, saving your company from potential lost revenue and legal proceedings.
What Products Should You Destroy?
Most organizations that already utilize our medical or business shredding service can also benefit from our secure product destruction. Any time you are producing, storing, or distributing products, you are going to end up with a lot of surplus, damaged or outdated goods. Likewise, medical professionals handle countless non-paper materials that contain private information or that should be destroyed after use.
Below is a list of some of the materials that should be destroyed using product destruction services provided by PROSHRED® Orange County.
Apparel and Footwear
Uniforms
ID Badges
Recalled & Defective Products
Protective Gear
Packaging
Sporting Goods
Gambling Chips
Products With Logos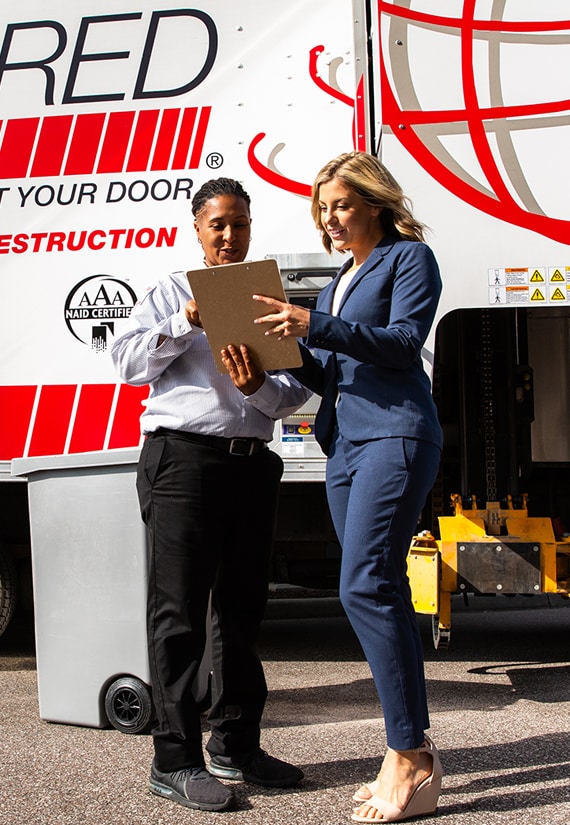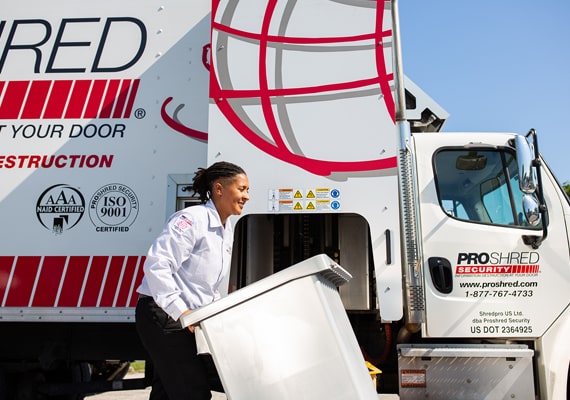 Secure Product Destruction Process
When you choose PROSHRED® for all of your product destruction needs, you will receive confidential service backed by our ISO 9001 and NAID AAA certifications. Each of our technicians has been highly trained in data security practices and has been subject to a strenuous hiring process including background checks and drug screenings. They will arrive in uniform and carrying photo ID in one of our branded, state-of-the-art mobile shredding trucks.
To ensure that you have peace of mind when it comes to the destruction of your materials, we have installed closed-circuit cameras and monitors on all of our trucks so that you may witness your items being shredded in real-time. At the conclusion of each visit, our technician will provide you with a Certificate of Destruction that will serve as proof that all of your materials have been securely disposed of.
Choose a Certified Product Destruction Company
If you are an organization in the Orange County area, chances are, secure product destruction may need to be a part of your risk management strategy. PROSHRED® is a nationally recognized name in the data security industry that can assist you with ridding your business of products or materials that could pose a threat to your brand. Don't hesitate to contact us today to get a quote for our product destruction or uniform destruction services!
Schedule Your Product Shredding Service Today
Whether you have a few boxes in the garage or an entire warehouse full, we handle product shredding and uniform destruction jobs of all sizes.