Hard Drive Destruction
Hard drive destruction is necessary for companies when they are upgrading to new systems, or when old hardware reaches the end of its life cycle.
Today, most businesses store sensitive information, highly confidential emails, invoices, budgetary numbers, and internal information on hard drives. Tossing these away in the trash leaves critical information vulnerable to exposure. Hard drive destruction is the only method of data removal that guarantees the safety of your company's critical information.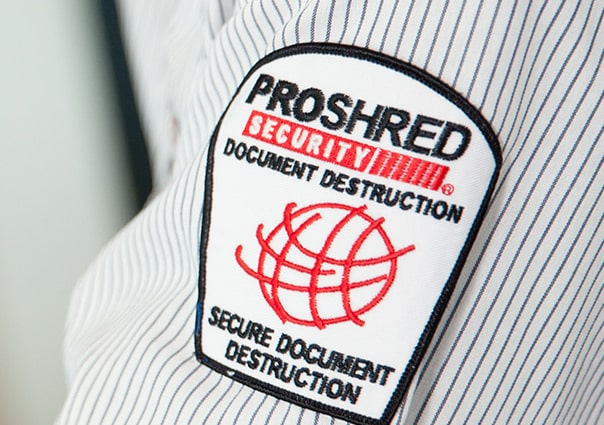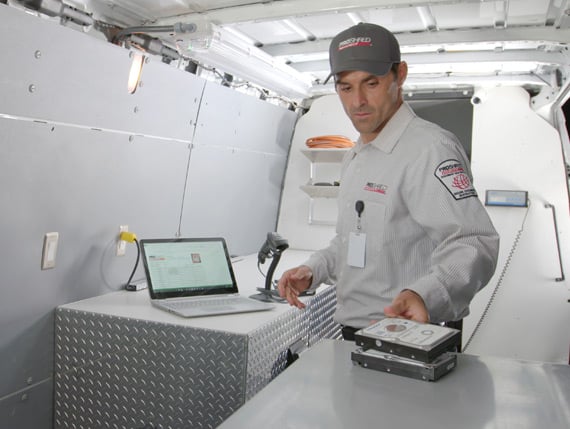 Erasing Data is Not Enough
It is a myth that wiping a hard drive clean means that information has been removed successfully. On the contrary, the opposite is true. Your business' safety depends on more than erasing data. Fragments of information can still remain accessible even after your hard drive has been formatted. If a skilled individual gets a hold of your old hard drives, their determination and know-how approach is all it will take to access those critical files. Data can only be removed by professional hard drive destruction which will help ensure your company's future is protected. This is also known as hard drive shredding.
On-Site Hard Drive Destruction Near You
PROSHRED® Orange County provides hard drive destruction services that look after your end-of-life hard drives. We professionally destroy and dispose of all of your hard drives so that recovery is simply impossible. Our hard drive destruction specialists collect your hard drives by visiting your place of business. Next, the hard drives are securely transported to our facility for immediate destruction. Alternatively, PROSHRED® Orange County also provides mobile hard drive shredding if you prefer that the hard drives remain in your custody until they are destroyed. This on-site hard drive destruction process can be executed directly at your place of business, providing you with the peace of mind you need. As always, following the hard drive shredding process, we present our clients with a detailed certificate of destruction showing the date and the time of hard drive pickup.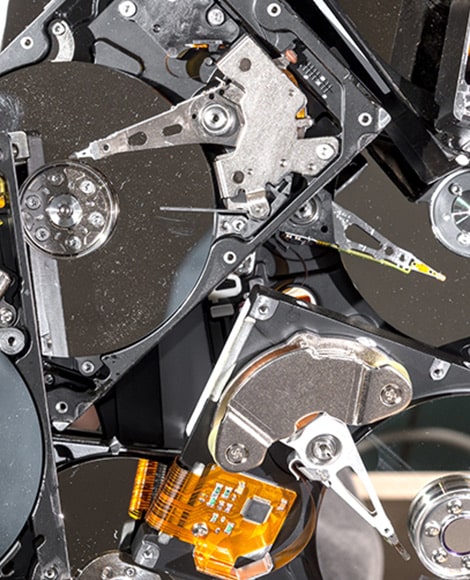 Recycling E-Waste And Complying With Legislation
PROSHRED® Orange County understands and appreciates the dedication your business has to the environment. We are also fully committed! In fact, we send all shredded electronic material to local recycling companies that specialize in electronics, for additional processing. Even computer monitors are disposed of safely! We will only partner with recycling providers who are certified and comply with federal and state electronic waste regulations. This process occurs only after your hard drives have been professionally destroyed.
PROSHRED® Orange County Offers Secure Hard Drive Destruction Services
At PROSHRED®, we understand the importance of secure hard drive destruction, which is why we offer a certificate of destruction with each service. This certificate includes all of the relevant information about your service including the amount of material destroyed and the date and time of destruction. Since PROSHRED® follows all relevant federal and state e-waste regulations, you can use this certificate as legal proof that your hard drives were securely destroyed. Our certified hard drive destruction services are designed to protect your data while giving you peace of mind.