Costa Mesa Document Shredding
Do you require document destruction services for your home or business in Costa Mesa? Our PROSHRED® Orange County team can help you keep your company compliant with all applicable laws and help you stay organized with our Costa Mesa paper shredding solutions. You can be sure that we will handle your materials with complete confidentiality and care, as our team of experts is trained to do. And the best part is that we can come directly to your location on a one-time or regularly scheduled basis so you can make the most of your space and ensure that old, unneeded paperwork is properly shredded and recycled.
Mobile Shredding in Costa Mesa
When you are too preoccupied with daily operations to schedule time to transport your materials to a local shredding facility, PROSHRED®'s mobile shredding services may be the answer. This secure option is both simple and convenient for your company, never requiring you to leave your location! With our cutting-edge equipment that can easily handle large amounts of shredding at a time, our Costa Mesa document destruction is made possible by PROSHRED®'s ​state-of-the-art shredding trucks.
Our Costa Mesa mobile shredding process begins with our mobile shredding truck arriving at your location at the time that you have scheduled for your service. We are always prompt, so you never have to worry about a late visit.
Next, we employ a hands-free collection procedure when it comes time to shred your materials. In the days leading up to your scheduled shredding visit, everyone in the office can place any items that need to be shredded into our provided secure shredding bins. When it's time for your shredding to begin, our technicians will pick up these bins and take them to our shredding truck that is parked outside.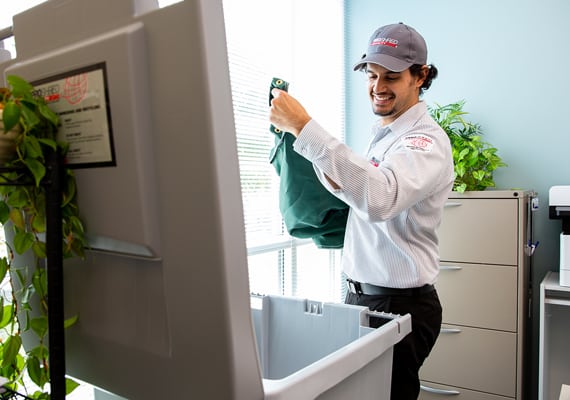 However, before any shredding begins, one of our team members will ask you to sign off on the items within your shred bins. This ensures that nothing is shredded that you don't approve of. After this, the on-site paper shredding process begins! Our proven process is quick and easy, shredding thousands of documents in minutes.
Once the shredding is complete, you can request a Certificate of Destruction to serve as proof that you have complied with state regulations regarding the secure disposal of the files in your care. Your shredded materials are then transported to a secure local recycling facility, so you can enjoy organization, compliance, and sustainability all in one shredding service.
Document Scanning Solutions for Costa Mesa Offices
At PROSHRED® Orange County, we want to help your company adapt to the ever-changing technologies and procedures as the world enters a digital age. PROSCAN® Solutions was created especially for this purpose. You can benefit from complete scanning services provided by PROSCAN®, whether you are a startup or an established business.
With our document scanning services, you may clear out your workplace of useless paperwork while also organizing your assets. Our team will convert all of your paper documents to digital formats and simplify everything so that it's easy for your team to locate. PROSHRED® Orange County is ready to make the digitization process easy and pain-free, allowing you to focus on more pressing tasks.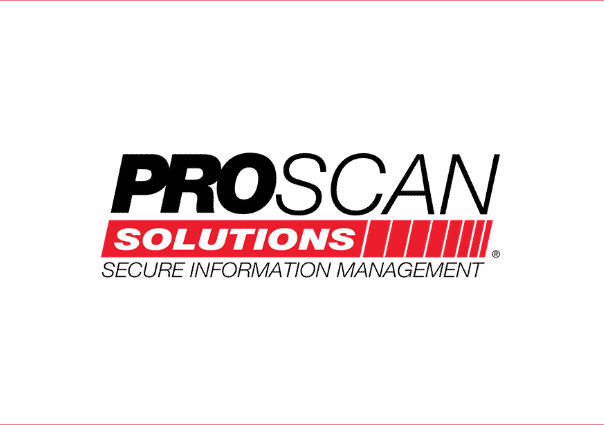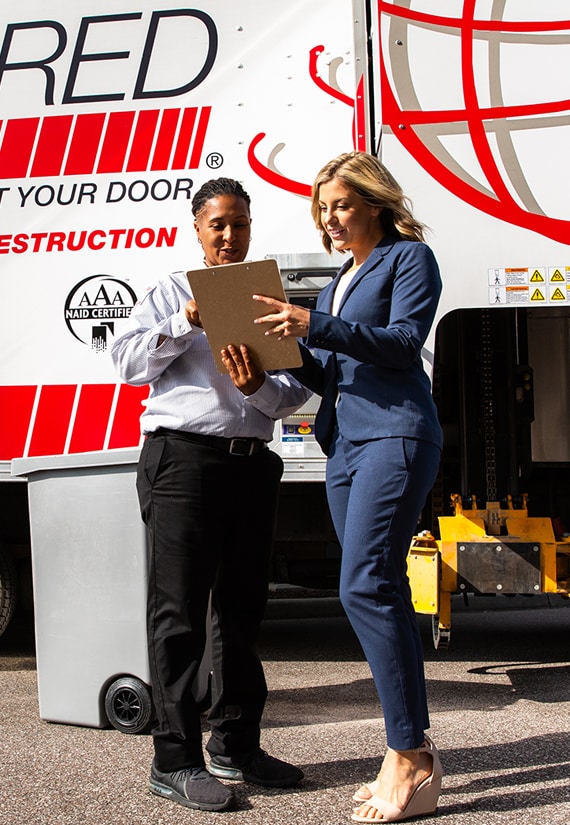 Costa Mesa Business Shredding Services
There are several privacy regulations in place that organizations must follow to safeguard the sensitive information of their staff and the company as a whole. When it comes to confidential data such as names, dates of birth, addresses, and phone numbers, our Costa Mesa business shredding services will help you maintain compliance. Our on-site Costa Mesa paper shredding services are a time-saving and cost-effective alternative for your organization.
From paper shredding to hard drive disposal services, we have all of your data protection needs covered. Our document shredding services keep your personal information safe while also avoiding any security breaches. Throughout the shredding procedure, trained experts meticulously watch over your confidential business information. With PROSHRED®, you'll never have to worry about sensitive corporate information being stolen by identity thieves.
Contact PROSHRED® to get started with local shredding services today.
Costa Mesa Shredding Services
On-Site Shredding in Costa Mesa, CA
Scheduled Shredding Service in Costa Mesa, CA
One-Time Shredding in Costa Mesa, CA
Scanning Service in Costa Mesa, CA
Legislative Compliance
HIPAA Compliant
HITECH Compliant
GLBA Compliant
FACTA Compliant