Mission Viejo Paper Shredding
At PROSHRED®, we understand the importance of protecting your confidential information. That's why we offer a range of shredding services to meet your specific needs. Our mobile shredding trucks can come to your location, making it convenient and easy to get rid of your unwanted documents. We also offer ongoing shredding services for businesses that need regular pick-ups. Plus, we can destroy hard drives and other electronic devices to ensure that your data is completely erased. With PROSHRED®, you can be confident that your sensitive information is always safe and secure.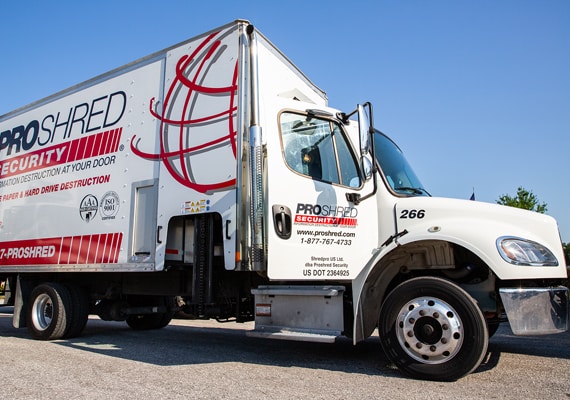 Mobile Shredding in Mission Viejo
PROSHRED®'s mobile shredding services are a convenient and secure way to destroy confidential documents. Our state-of-the-art mobile shredding trucks come to your location and shred your documents on-site. This ensures that your documents are properly destroyed and that you don't have to worry about them falling into the wrong hands. We also provide a Certificate of Destruction after each mobile shredding service, so you have legal proof that your material was securely destroyed by a trusted shredding company. Our mobile shredding services are available to businesses of all sizes, and we offer competitive rates.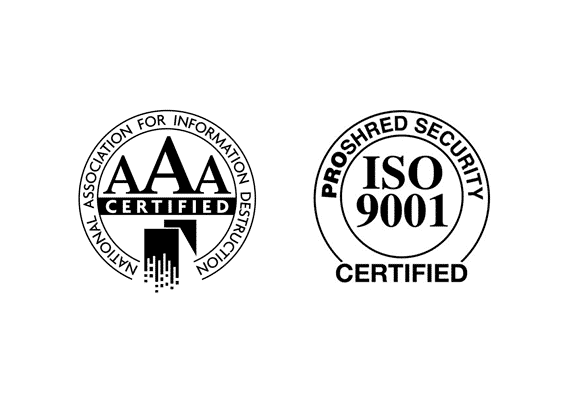 Ongoing Shredding Services in Mission Viejo
Ongoing shredding services from PROSHRED® provide you with the peace of mind and security that your confidential documents will be destroyed on a regular basis. Our team of highly trained professional shredders will come to your office on a schedule that works for you and shred your documents on-site. You can choose to have your documents shredded weekly, bi-weekly, or monthly. For our ongoing clients, we also provide shredding bins where you can safely store your documents between shredding appointments, so your information is always safe. We also offer one-time scheduled shredding services for those times when you have a larger volume of documents to destroy. Whether you need one-time or regularly scheduled shredding services, PROSHRED® has you covered.
Secure Hard Drive Destruction Services
The importance of data security has never been greater. With the increasing reliance on technology in both personal and professional lives, protecting your digital information is more important than ever. One of the most effective ways to safeguard that data is to physically destroy your old hard drives and other storage devices. PROSHRED® offers hard drive destruction services that are designed to protect your information from theft or misuse. Our state-of-the-art shredding equipment can quickly and effectively destroy your hard drives, rendering them unusable and protecting your data. In addition, our material is recycled after the shredding process, providing an eco-friendly solution for data security.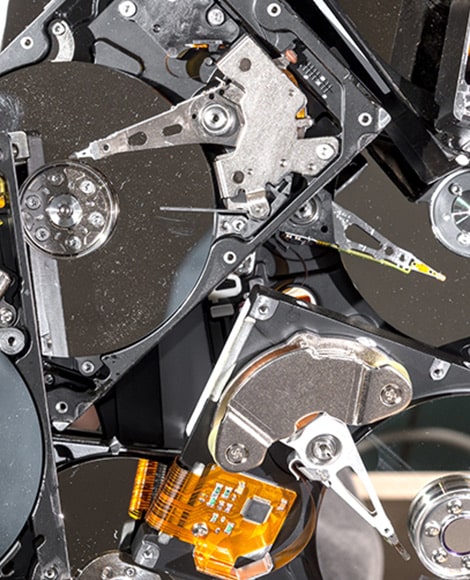 Contact PROSHRED® for Your Shredding Needs
PROSHRED® is a leading provider of shredding services in Mission Viejo. We offer secure mobile and scheduled shredding services, as well as hard drive destruction services. Our team of highly trained professionals is dedicated to protecting your confidential information, whether it's found in physical paperwork or digital files. Contact us today to learn more about our shredding services or to schedule a free consultation. We look forward to working with you.
Mission Viejo, CA Shredding Services
On-Site Shredding in Mission Viejo, CA
Scheduled Shredding Service in Mission Viejo, CA
One-Time Shredding in Mission Viejo, CA
Drop-Off Shredding Location in in Mission Viejo, CA
Legislative Compliance
HIPAA Compliant
HITECH Compliant
GLBA Compliant
FACTA Compliant