Document Scanning Services
For full-service scanning services for organizations and small businesses in the Orange County area, we are proud to offer our document scanning division, PROSCAN® Solutions. Our document scanning services include a full range of imaging options, from single scans to bulk scanning services, and help speed up your transition from paper to digitized documents.
As businesses and consumers continue to increase their use of digital files and file management systems, our scanning services help transform your paper documents into high-quality digital assets for easier access, sharing, and enhanced security. Our shredding services round out the service with complete destruction of documents following the scanning process.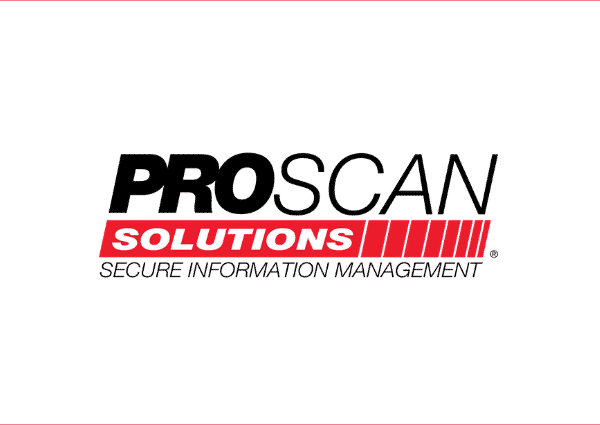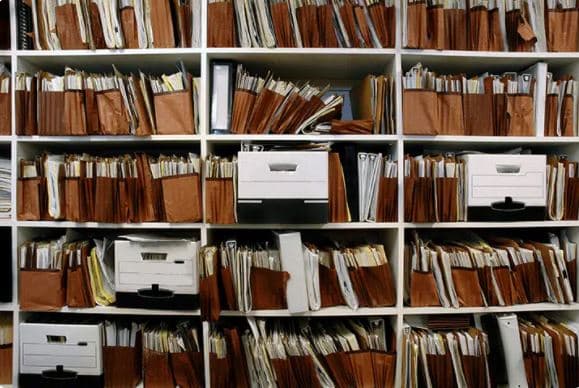 Convert Paper Documents to Digital Files
At PROSCAN®, we have simplified the process of converting paper documents to digital files, making document scanning jobs cost-effective, secure, and easy to complete. Today, with such a high demand for information that is readily available on computers, tablets, and phones from anywhere at any time, our professional document scanning services offer a secure and practical solution for the growing demand for electronic document storage and retrieval.
Our Document Scanning Process
Pick-Up
Secure document pick-up at client location
Prepare
Deliverables, job setup and folder structure sign-off
Scanning
Documents prepared and pages scanned at 300dpi
Quality
New digitized pages organized, software applied for retrival
Delivery
Electronic files sent securely via memory drive or cloud
Destroy
Files destroyed, Certificate of Destruction provided
Why Use a Document Scanning Service?
Save Time and Money
In any document scanning project, every paper, sticky note, staple, folder or file must be prepared, scanned, indexed, and quality checked. With our advanced scanning technology and high-volume equipment, we can accomplish all of this in record time, and can tackle everything from smaller-scale document conversions up to enterprise-level bulk document scanning, saving organizations valuable training time and money spent on oversight.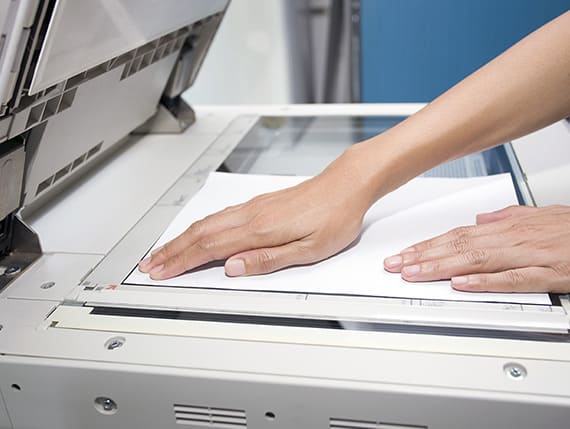 Flexible Prices and Scanning Options
We offer per unit pricing for all document scanning services, so your costs are limited to the size or phase of the project you choose to complete. Scanning projects can also be paid for in sections and completed over time. This service means you don't have to purchase and maintain expensive scanning equipment to get the job done, freeing up your time and budget for core business activities. Trust our efficient, cost-effective scanning services to finish your scanning job on time and on budget.
Certified Document Shredding
To complete the secure chain-of-custody, PROSCAN® ensures all end-of-lifecycle documents are securely destroyed after scanning with a one-time shredding service. Document destruction processes available from PROSHRED® Orange County mean your documents will no longer be at risk of information leaks following the scanning process. You will also receive a certificate of destruction for each shredding job under the standards of our ISO 9001 and NAID AAA certifications. This document serves as proof the service was performed and should be retained in your records in case of an audit or legal proceeding.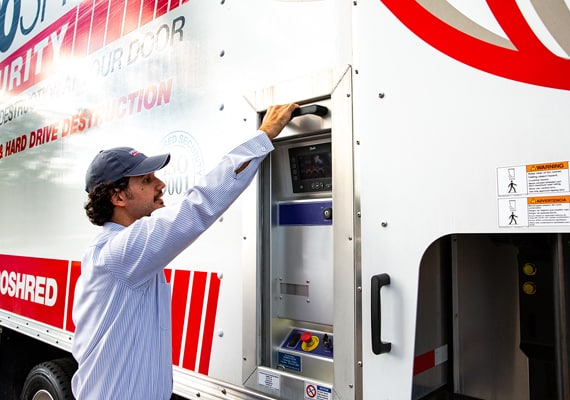 Schedule Document Scanning Today
Whether you have a box of old papers you want to preserve, need regularly scheduled digitization of company files for your business, or need on-going business shredding services, we handle jobs of all sizes. Contact us for more information.