Business Shredding
Businesses of all sizes must adhere to privacy regulations in order to safeguard sensitive information of both the organization and its clients from unauthorized use. For businesses in Columbus, PROSHRED®'s on-site mobile paper shredding and recycling service is the most secure and cost-effective method to destroy these private documents. We can shred your documents while assuring that your company is in compliance with all local, state, and federal regulations.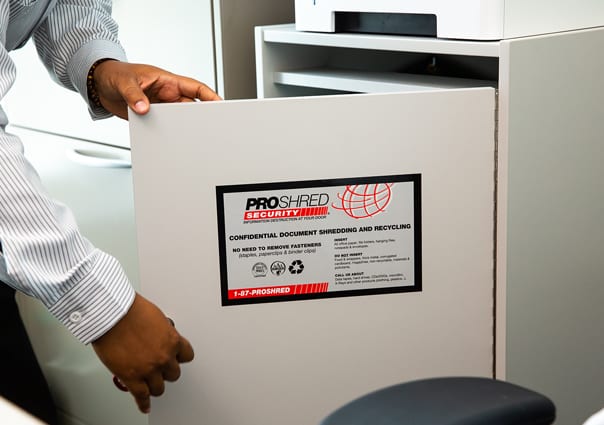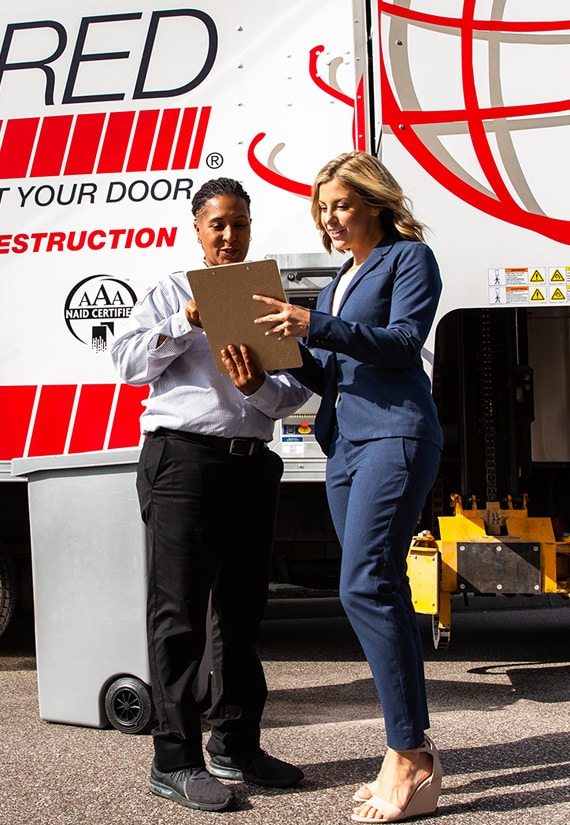 Secure Shredding Services in Columbus
Above all, we are a data protection company that is fully invested in the security of your private information. With over 30 years of expertise nationwide and ISO 9001 Certified by NSF-ISR, PROSHRED® can provide you with the highest degree of service in the United States.
At our Columbus location, we are committed to providing our clients with the best quality service at an affordable cost when it comes to document destruction. We ensure that a secure chain of custody is maintained throughout the process with our best-in-class document destruction process. We shred your documents right on-site, eliminating any potential security concerns that might arise from off-site shredding. Our company will also provide you with a certificate of destruction as proof that your paper files and materials were properly disposed of.
Throughout the shredding process, a data security expert will remain on-site while all of your confidential data is rendered completely unreadable. Each of our courteous, professional team members are well-trained, bonded, wear a uniform, and carry photo identification at all times, giving you the most secure and professional document shredding environment possible.
Convenient Columbus Document Destruction
When you first set up on-site shredding services with us, we will provide your office with shredding consoles and bins that make it simple for staff to dispose of sensitive data on a daily basis. Employees don't even need to take out staples or paperclips; they just simply drop items to be discarded into the container and we will ensure they are properly disposed of. Document disposal is quick and simple for your staff with the tried and true processes from PROSHRED® Columbus.
Our team is prepared to help you with all of your shredding needs, whether it's for on-going mobile shredding or one-time service. We can empty your shredding consoles on a weekly, bi-weekly, or monthly basis, with the option to have them serviced on-call if necessary. We can alter our schedule in response to your needs and we will make every attempt to accommodate your busy schedule.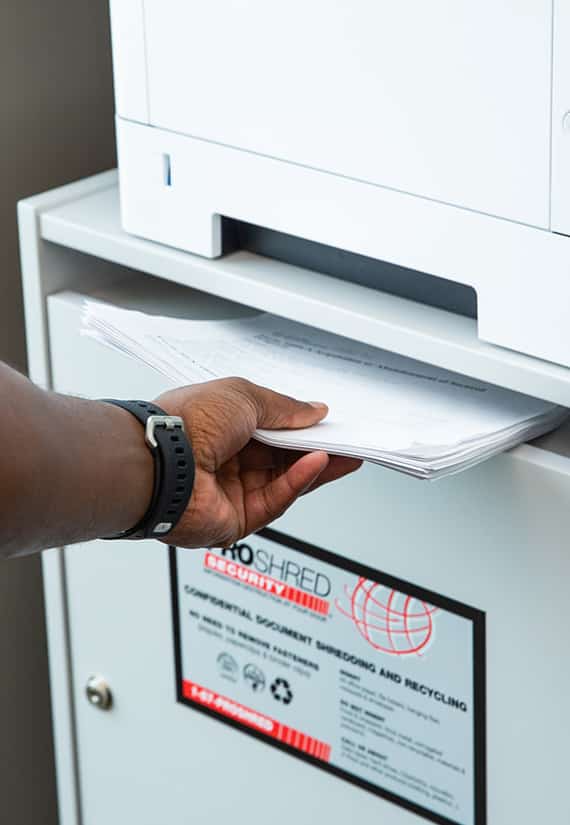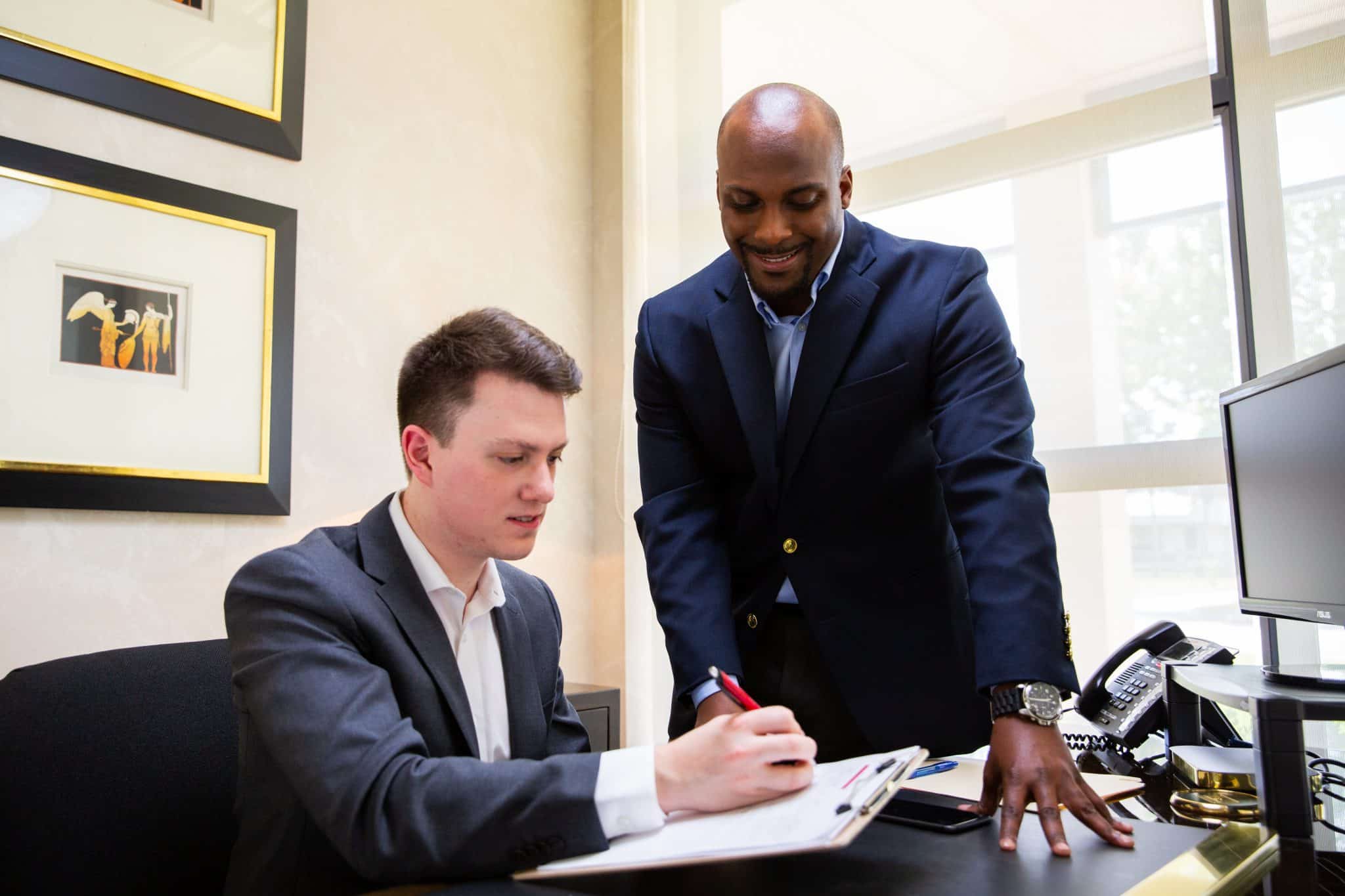 Cost-Effective Shredding Services
On average, on-site shredding may cost up to 25% less than an office shredding system. Not only will you see direct cost savings with a shredding service, but your employees will be able to focus more on your business operations, which should enhance the overall productivity of your organization. To make things even more cost-efficient, our services are priced on the basis of frequency rather than weight or length of visits. This pricing strategy allows you to make a more accurate budget for your company while avoiding any extra expenses.
Our company offers a free consultation to discuss possible service choices for your shredding demands, and we do not require the use of contracts. If your firm or corporate headquarters requires a contract, we can certainly give you one; however, it is not necessary to receive our services. We feel that if we are unable to serve your needs at any time, you should be able to exit the contract without penalty.
Get Environmentally Conscious Shredding with PROSHRED®
At PROSHRED® Columbus, we feel it is our duty to help preserve the environment. We recycle all of our shredded paper at a local recycling facility in Columbus. All of your paper refuse will be transported to one of these trusted facilities and used to make all new products.
If you're looking for a reliable and cost-effective document destruction solution for your Ohio business, we are your best choice! Contact us today to get started with business shredding services.