Document Retention Guide
Holding onto important documents is a common practice known as document retention. Our retention guide will outline the benefits of keeping records, when you should keep documents, and when you should get rid of them.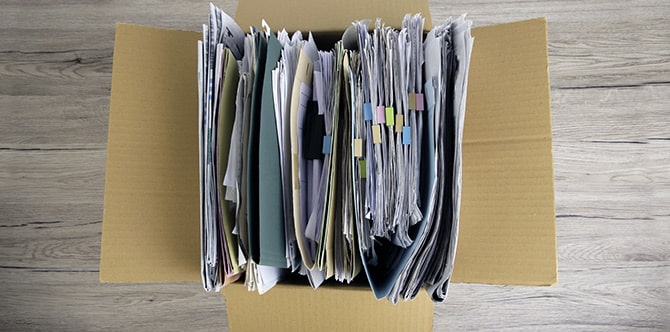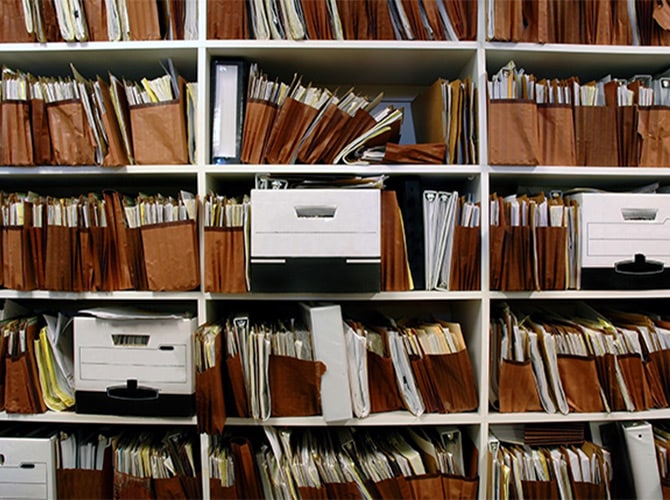 Why Retain Documents?
There are many reasons to retain documents, but for many businesses, retention is part of following the law. Though it can vary by state and industry, legislation requires businesses to retain specific documents for a certain period of time. In addition to abiding by the law, businesses should also pay attention to the best practices for retaining documents, and have a document retention policy that they stick to.
Best practices state that most important documents should be retained for at least 7 years before being destroyed. This helps protect a business from legal consequences, such as if the records were requested for auditing purposes or subpoenaed by the court system. After 7 years, most records should be destroyed in a secure manner. That's because after this period of time, these documents become irrelevant or are even too dangerous to keep around. Also, if there are a lot of files, they can quickly overwhelm office storage space.
It's become common practice for most entities to retain documents for 7 years. Payroll records are an example of records that should be kept that long, typically because courts can either subpoena those records, or subpoena testimony from employees.
This 7-year rule is not applicable in every circumstance, however. There are many types of documents that should be retained permanently, while others can be destroyed within a year.
For an idea of which types of documents should be retained as well as how long they should be kept, we have compiled a list of retention policy suggestions. These lists are based on federal laws, Ohio state laws, and best practices for standard document retention.
Important Note
These lists are only a general guide. Consult with a CPA to ensure complete legal compliance.
Corporate Records
Financial Records
Business Taxes Records
Insurance Records
Personnel Records
Management Plans and Procedures
Contracts
Donor Records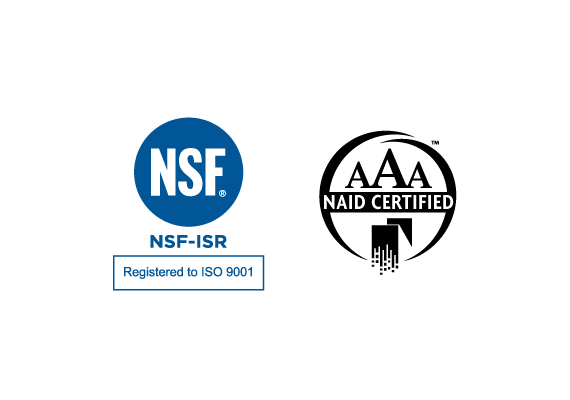 How to Build a Retention Schedule
While these guides are useful, it's important for every organization to decide the specific retention policy they will follow based on both state and federal law, as well as best practices for record retention.
Why build a retention schedule? It is best to always set clear policies when it comes to handling important company information, and document retention is no exception. To avoid liability and risk that can come from vague rules surrounding what records to dispose of when, a document retention schedule is a great resource for employees.
The Ohio Department of Administrative Services has developed a general list of recommended retention schedules for government agencies, but any commercial business or education department will find the information applicable to them as well. Want more information about Ohio document retention? Contact your PROSHRED® Columbus team.