Columbus Document Scanning
Today businesses depend on scanning solutions.  This approach provides secured storage and an enhanced document retrieval process if needed.  Our team members are experts in managing data securely and providing services to assist businesses in managing their paperwork in a way that reduces storage space and drives down information retrieval costs. We do this by utilizing what we call PROSCAN® Solutions.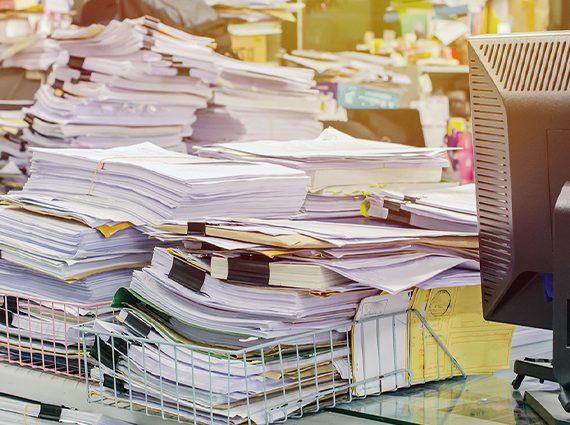 What is PROSCAN® and how can it help me?
Businesses may use PROSCAN®'s document management solutions to simplify operations, allowing them to more easily retrieve, share, store, and secure information. In traditional office settings, keeping information stored on paper documents can be a huge waste of employee time, as they will have to constantly be searching, categorizing, and managing cumbersome files. We understand that business owners would rather devote their efforts to other areas within the company, and that is why we have created best-in-class document management solutions for our customers.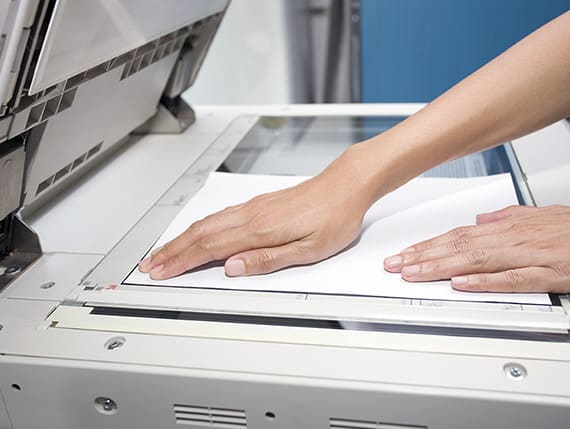 Columbus Document Management Services
PROSCAN® Solutions' document scanning services convert physical documents into high-quality digital files that are kept in an online database. These papers may be searched efficiently using an Optical Character Recognition System, which can find text within a document and allow you to find information fast. Document scanning is an excellent method for businesses wanting to reduce their reliance on paper files
If your company has employees working from home, it's not a good idea to have them handle large amounts of paperwork from a home office with no strategy for how to handle the potentially sensitive information that might be found within those files. That is why, for our clients, a comprehensive document management solution generally begins with the digitization of all critical documents.
Document Management & Storage in Columbus, OH
The most essential component of organizing and accessing your documents is a document management system. Once you've gotten rid of the stacks of paperwork with scanning and shredding services, you'll still need to be able to access crucial data when needed.
Today's advanced document management systems and software are capable of managing business processes and keeping your information secure from unauthorized personnel. Your staff may not only save time by having information at their fingertips, but also have an easier time sharing documents inside the company and with remote workers because all of your key papers are kept digitally in one place. To determine what type of document management system is appropriate for your company, speak with the specialists at PROSHRED® Columbus.
You may still need physical copies of your documents after they've been digitized. With our off-site storage options, this is simple to manage. We can store your physical papers, free up space in your office or warehouse for other business operations, and keep them in a safe place.
Benefits of Third-Party Document Management
PROSCAN® solutions are used by industry leaders in manufacturing, finance, education, healthcare, law, and other types of organizations for document management. There are several advantages, from a reduction in physical storage needs to indexed documents that are easier to find. In addition, scanning solutions mean improved compliance with state and federal document retention and destruction regulations.
We're devoted to staying on the leading edge of document management and scanning technology. We also try to ensure that the software and equipment we use meet rigorous security standards in order to safeguard your personal information and ensure privacy.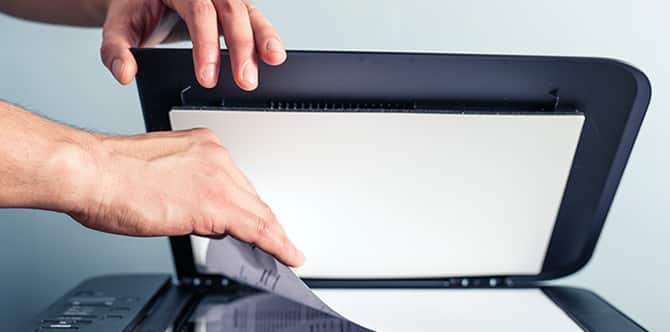 Document Scanning Solutions from PROSHRED®
When you collaborate with PROSHRED® Columbus and PROSCAN® Solutions to create a tailored document management system, we provide a sophisticated program to help you get the most out of your investment, from Smart Search software to enterprise resource planning. We offer fair pricing based on your demands and have a knowledgeable staff that is ready to help you choose the ideal system that will work for all of your offices, warehouses, and storage locations.
Accessing information shouldn't be difficult or time-consuming. Contact the experts at PROSHRED® Columbus to schedule on-going mobile shredding or a consultation about document management solutions today.