One Time Purge Shredding
Do you need to securely dispose of and recycle sensitive papers from your home or business? PROSHRED® Columbus provides a one-time cleanout service for all of your unwanted paperwork. Our mobile shredding trucks are outfitted with industrial shredding machines and will arrive at your location to complete the task on site. After the paper is shredded, it is safely removed from your property and taken to be recycled.
An on site cleanout is the best option for those who need to dispose of confidential documents, financial records, medical files, or any other paperwork that contains sensitive information. Don't let that information fall into the wrong hands—contact us today to schedule a one-time shredding visit!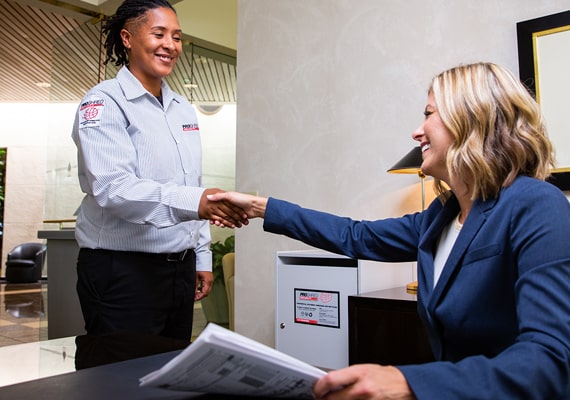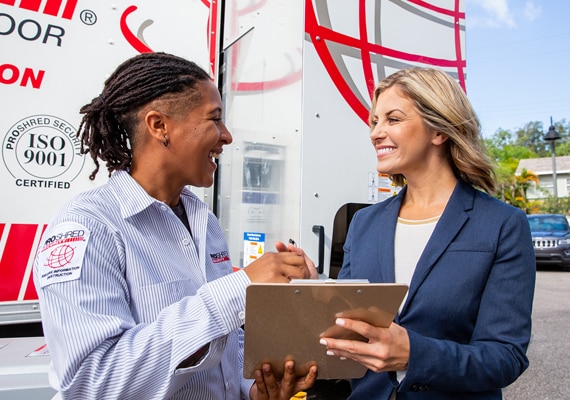 No Hidden Fees for Shredding Services
Why put yourself through the hassle and expense of a major clean-up when you don't have to? PROSHRED® Columbus does not charge any hidden costs on our home or business purge shredding services. Other mobile shredding companies in Columbus charge for the use of gasoline, mileage, and city parking fees. With PROSHRED®, what you see is what you get.
You'll also receive a certificate of destruction to show proof that your documents were destroyed in compliance with current privacy laws and standards.
Mobile Shredding Trucks vs. Traditional Shredders
Throwing papers away in a trash or recycling bin poses a security concern, as parties who gain access to the trash can retrieve and use the information within the documents for nefarious purposes. We encourage all businesses and individuals to shred and destroy any sensitive materials. However, a traditional shredder isn't as efficient as the service provided by a professional shredding company.
Most conventional shredders just cut the paper into strips, which simply is not enough protection. The cross-cut shredding method used in our mobile shredding trucks provides complete document destruction. We also guarantee a secure chain of custody with our touch-free procedures, which ensure that your documents remain totally secure and confidential throughout the shredding process.
For business owners, on-site shredding services provide a great way to clear out the vast amounts of paperwork that tend to accumulate over time. We do all of the heavy lifting, loading, and unloading for you, so your employees can return to work with minimal interruption. Call PROSHRED® Columbus today for a free quote or to schedule your one-time cleanout!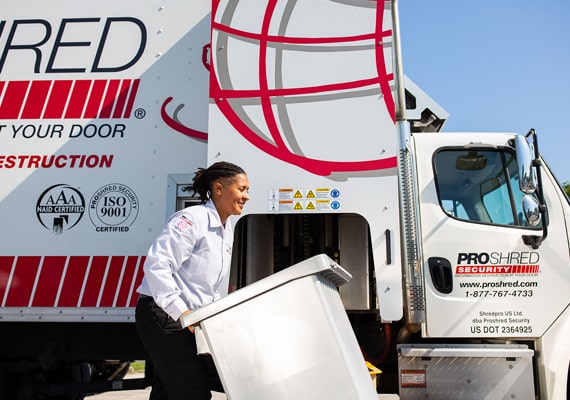 Recycle Your Paper Waste with PROSHRED®
We can help you recycle your personal or commercial paperwork securely and responsibly, as well as dispose of old bills and records. To guarantee that all of the paper waste we generate is responsibly disposed of, we collaborate with local recycling businesses in Columbus. We also shred hard drives and recycle the electronic waste.
With PROSHRED®, you can be confident that your paperwork will never end up in a landfill, where it could potentially harm the environment. We can help you meet your sustainability goals by recycling all of your personal or commercial paper waste and e-waste. Give us a call today for more information about purge shredding services or to get a quote.