Columbus Medical Record Shredding
Medical records, without a doubt, contain the most sensitive information about an individual. Healthcare and medical professionals are regularly entrusted with confidential patient information, therefore they know just how important it is to safeguard their patients' privacy. When medical records reach the point where they are no longer needed, they must be destroyed carefully and competently to protect the data they contain.
The data security experts at PROSHRED® Columbus are skilled in the careful removal of healthcare records and medical charts, as well as assisting you in maintaining patient privacy.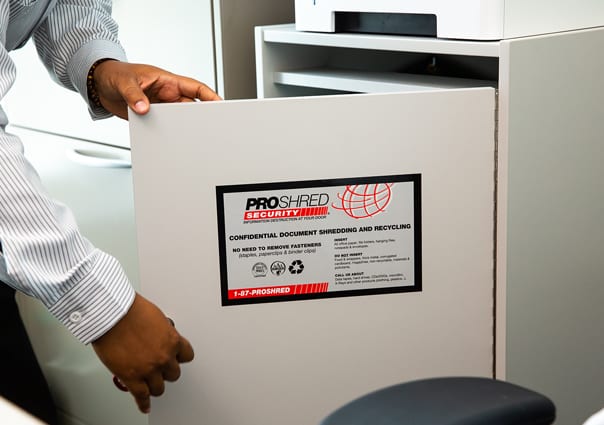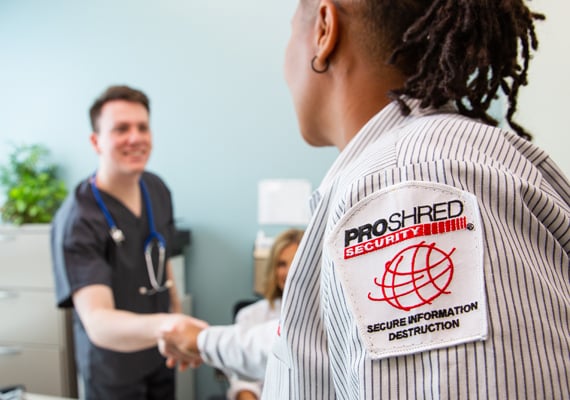 MedPro Disposal from PROSHRED®
MedPro Disposal is a low-cost medical waste disposal option that has now become accessible through PROSHRED® Columbus. MedPro Disposal and PROSHRED® Columbus want to provide our clients with a low-cost option for medical and pharmaceutical waste disposal, information and data destruction, and compliance training.
MedPro Disposal offers a wide range of services to meet your practice's demands, including medical waste disposal, pharmaceutical disposal, compliance training, and other services.
Confidential Medical Record Disposal Services
In the United States, protecting a patient's privacy is of utmost importance when it comes to managing medical records and papers, according to the PHI Act (Patient Health Information). The HIPAA (Health Insurance Portability and Accountability Act) stipulates that these health care records be destroyed in a secure manner before they are disposed of.
In recent years, HIPAA regulations have become much more stringent, with medical institutions and their employees being required to undergo additional training on proper document destruction. Organizations that fail to comply with this necessary training may be fined heavily for intentional neglect.
PROSHRED® Columbus will ensure that your medical records are destroyed with the greatest degree of security and professionalism before departing your facility. We can destroy your medical charts, records, and other confidential information while still maintaining the privacy of your patients and customers thanks to our expertise in document disposal.
Secure Medical Record Destruction by PROSHRED®
PROSHRED® Columbus provides medical record destruction services for a variety of medical professionals including:
Doctors
Naturopaths
Surgery centers
Psychiatrists & Psychotherapists
Hospitals
Walk-in clinics
Chiropractors
Pharmacies
Dentists
Nursing homes
Physiotherapists
When you need a confidential and secure way to dispose of the outdated and unneeded medical records in your institution's care, contact PROSHRED® Columbus. Our team of experienced professionals can handle all of your medical record disposal requirements, whether it be by way of on-going mobile shredding or a one-time cleanout. Give us a call today to get a free quote!
Contact PROSHRED® Columbus for your medical record shredding needs.
Enjoy peace of mind because your sensitive records will be 100% unrecoverable.