Contract Record Disposal Guide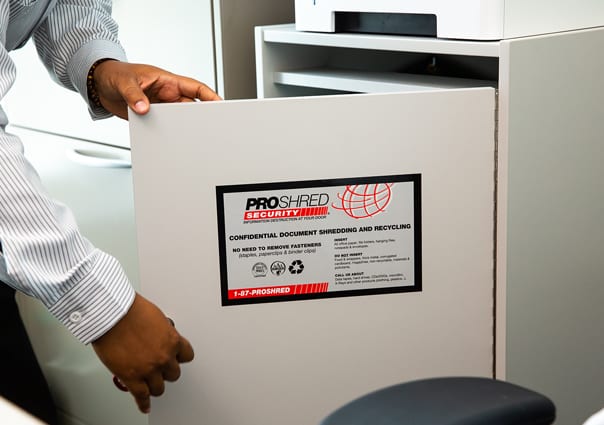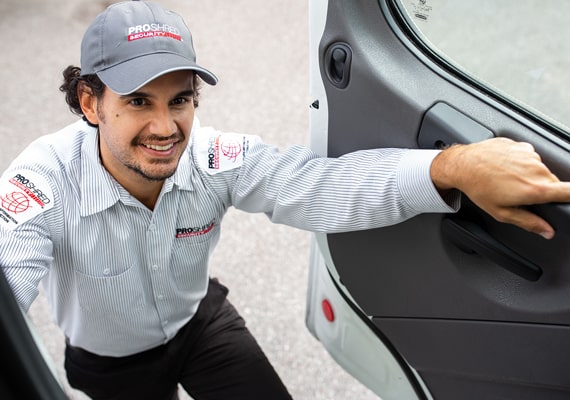 How to Dispose of Contracts
Some of the most sensitive documents that exist come in the form of business contracts. From financial information to binding legal agreements, contracts are rife with sensitive data that could be used against all parties involved should those documents be improperly stored or discarded.
The financial and legal ramifications of confidential contracts becoming public knowledge can be huge, and that's why contracts must be both safeguarded and securely disposed of once they are no longer needed. This means that cancelled or fulfilled contracts should be stored away for 7 years after they expire, and then be shredded for ultimate security.
How to Destroy Paper Contracts
It can be tempting just to run expired contracts through an office paper shredded after those 7 years have passed, but it isn't the smartest or most secure method of document destruction. With documents this important, using the best security practices for shredding of information is vital.
At PROSHRED® Columbus, our specialized paper shredding equipment doesn't just produce long strips of paper. Our shredders produce extremely fine shreds that will completely protect the sensitive information that is on a contract or other paper document by rendering reassembly impossible.
We provide two levels of secure shredding: fine and microfine. For a "fine" shred, our shredders will take a regular 8.5" x 11" sheet of paper and create shreds that are 1" x 3/8," while "microfine" shreds take that piece of paper and create shreds that measure approximately 1/2" x 1/8". We achieve this level of shredding by using industrial single-shaft rotary grinders that go above and beyond normal shredding standards.
The process doesn't stop after documents are shredded. At PROSHRED® Columbus, we keep your shredded documents intermingled with paper shreds not only from your business but from others as well, and keep these shreds safe until they are taken to a secure recycling facility to be permanently destroyed.
We take transparency seriously, and make sure that every document is moved through the process within a traceable chain of custody. That starts with employees, who deposit their unwanted documents into secure, locked bins at your office location. When it's time for pickup, our document security personnel will empty the bins into a locked cart. These carts are brought outside to one of our shredding trucks to begin the on-site shredding process.
A robotic arm will lift the roll carts into the shredding compartment on one of our PROSHRED® branded shredding trucks. A video feed will allow the client to watch the documents as they enter the shredding machine, and they will be provided with a certificate of destruction, which serves as proof that the service was provided and that the client need no longer worry about the security of their confidential materials.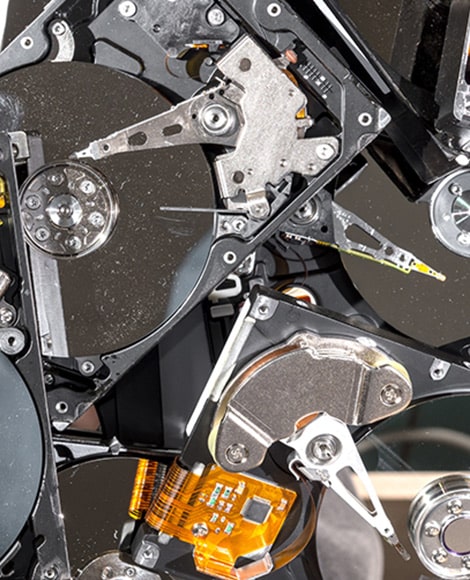 How to Destroy Digital Files
In this digital age, paper documents aren't the only records that can pose a threat if improperly disposed of at the end of their lifespan. Digital files should also be completely destroyed, as oftentimes just deleting the information will still allow data thieves to recover your sensitive information.
Most offices that follow information security best practices will store their sensitive digital information, including contracts, on hard drives or servers and not in removable media like USB thumb drives. This is a good practice, but only if those items are destroyed once no longer useful.
Many people will recommend that a hard drive only needs to be wiped in order for the information it contains to be irretrievable, but that isn't so. The only true method to completely destroy the information contained on a hard drive is to shred it with a pierce and tear machine like those used by PROSHRED® Columbus.
Our hard drive destruction services work almost identically to our on-site paper shredding process. That means all of the destruction is done right before the customer, following a transparent procedure with a documented chain of custody. Customers will also receive a certificate of destruction following a hard drive destruction service for their records.
Try Our Scheduled Shredding Services
If your organization routinely needs secure, convenient, and cost-effective shredding solutions, shredding services from PROSHRED® can alleviate all of your worries about information security. We offer both on-site and off-site shredding for all types of confidential information, and our expert team can guide you on the best practices for document retention and disposal in your area. Contact us today to schedule a service!