Columbus Home Office Shredding
Today's corporate travel, flexible hours, and home offices make private company papers much more likely to contribute to prospective security breaches. All of these increase businesses' vulnerability to confidential issues. When employees are working remotely, privacy rules demand that enterprises take security precautions beyond the corporate headquarters to safeguard the privacy of the organization and its employees.
In addition, having a home office can increase the odds of documents falling into the wrong hands. Using a professional home office shredding service, such as PROSHRED® Columbus, you can reduce the risk of data breaches or identity theft.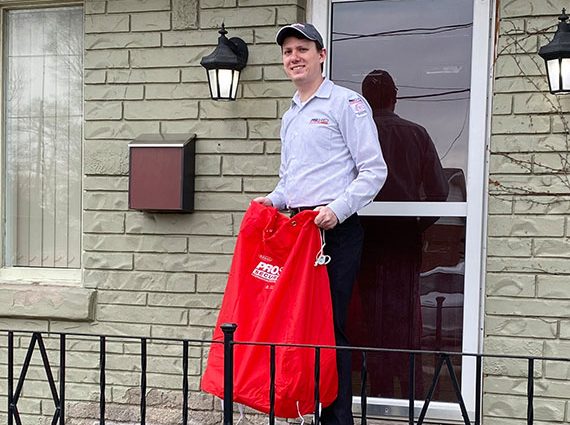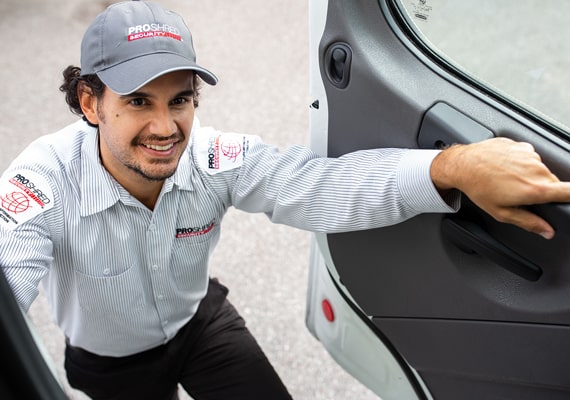 Document Shredding for Home Offices
Home office shredding is a protection measure that will minimize the chance of private information falling into the wrong hands. Shredding documents such as bank statements, invoices, and receipts at your home office provides safety for your employees and your businesses reputation. Remembering to securely dispose of documents containing confidential information may be difficult for those who are not accustomed to office security habits.
The PROSHRED® Columbus team offers a program to assist firms with implementing information security measures for employees who work remotely or travel. Our home office shredding services can also be used in conjunction with your current on-site shredding operation. This way, we can help you provide your staff with the proper materials required to maintain confidentiality while they're away from the office as well as assist you in securing the documents in your facilities.
Cross Shredding vs Strip Shredding
A home shredding program can be beneficial to small business owners all around the country. Shredders at home can be costly, time-consuming, and are not capable of creating secure shreds. Home shredders frequently chop paper into strips, but industrial shredding uses the cross-cut shredding method, which is a much more secure approach to disposing of documents.
With this in mind, let PROSHRED® Columbus help you streamline your shredding process by providing secure document management services designed to protect both your business and your employees. Our team of data security experts can help you create the perfect document disposal plan to keep your information secure.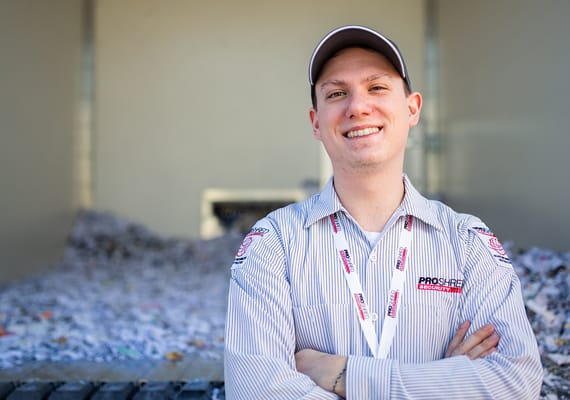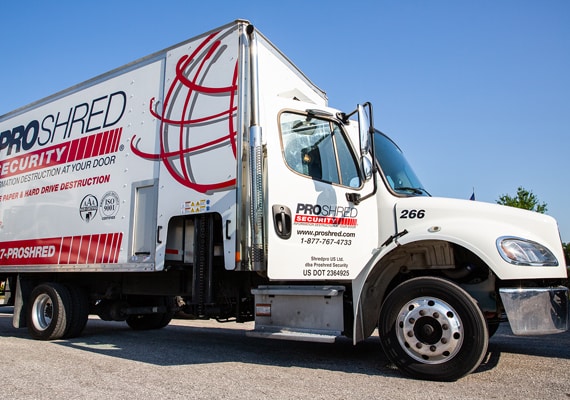 Home Office Record Shredding Options
The PROSHRED® Columbus home shredding solution and recycling program is both secure and ecologically beneficial. This service allows entrepreneurs who operate from their homes to remove the stress of document destruction. Home office shredding is an important aspect of your organization's overall security plan. If you need assistance, contact us today to get started with a shredding solution for your business waste management needs. We'll walk you through the process of choosing a shredding service that's right for you and your business.