Columbus Financial Records Shredding
Financial institutions like banks and credit card companies handle some of the most sensitive records and confidential information about individuals and businesses. When disposing of such documents, it is critical that they be handled with the greatest degree of care possible.
The destruction of records with financial content is regulated by both state and federal laws. If these critical papers are not properly disposed of, entities that handle financial information may be held liable. To protect against this, PROSHRED® Columbus provides document shredding services with the utmost care and consideration. You can rest assured that your documents will be completely shredded, preventing any illicit access to this highly sensitive information. Our record destruction service providers never touch your papers, ensuring another layer of protection.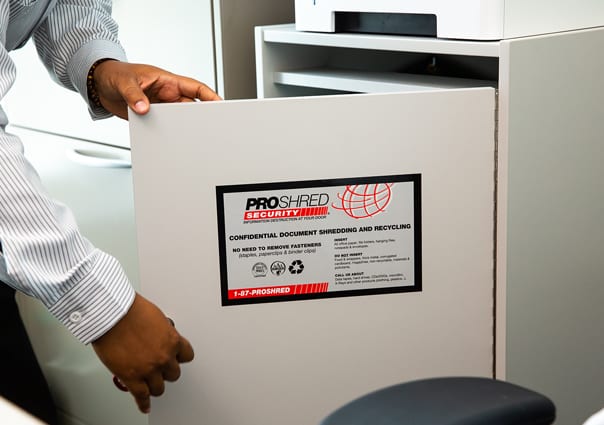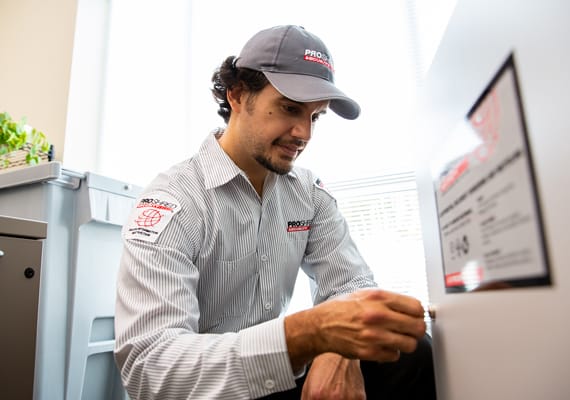 More Banks Trust PROSHRED® Than Other Shredding Companies
PROSHRED® is a local facility backed by a renowned national brand and is paving the way for document security in Columbus. Our firm is one of the largest and most dependable names in the professional shredding and paperwork removal business across the country, with 30 years of expertise. Our innovative method integrates expert staff with cutting-edge equipment to produce complete document destruction without you ever having to leave your location.
We understand the importance of your time in the financial services business. Our service will significantly reduce the amount of time you and your staff spend shredding (or removing staples). The whole shredding procedure may be completed in a matter of minutes, allowing you to focus on more important things.
Call us today to schedule your next on-going mobile shredding appointment or for more information about other ways you can get started protecting your sensitive data.
Who can benefit from financial document shredding services?
Industries that can take advantage of our secure financial document shredding services include:
Banks
Retailers
Insurance companies
Stock brokers
Small businesses
Online merchants
Financial advisors
Service providers
Call PROSHRED® Columbus today to discuss the safest and more secure way to dispose of your financial records while keeping your client's private information confidential.