Columbus Legal Record Shredding
Your firm needs a trustworthy legal record shredding company to help you safely dispose of your outdated and unnecessary paper files. After all, your clients are the lifeblood of your business, and their trust in you is founded on your respect for their privacy. A mobile shredding company that specializes in legal record shredding will help guarantee that your client's paperwork is kept private and secure. When it comes to getting rid of your legal records and papers, contact PROSHRED® Columbus.
Many attorneys and legal experts are aware that it is critical to follow current federal privacy regulations such as the Fair and Accurate Credit Transaction Act (FACTA). Destruction and shredding of legal record papers are typically required to comply with FACTA. When your client's information must be deleted, appropriate legal record purging should occur. Our staff members are highly trained in all aspects of data security, meaning that our clients know that they are receiving the best possible legal document shredding services in Columbus.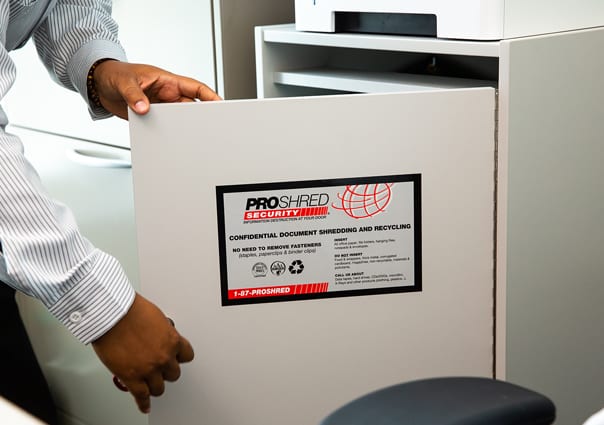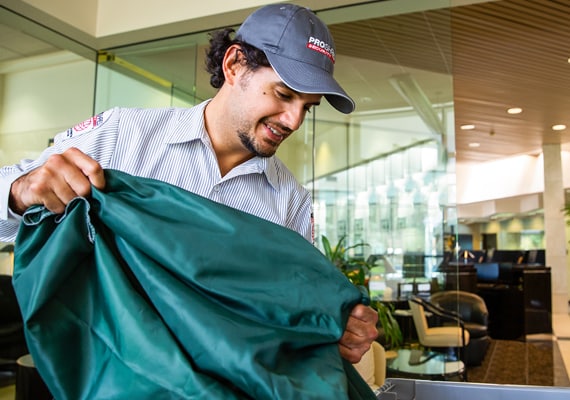 A Secure Shredding Provider You Can Trust
Legal record paper disposal must be handled carefully, whether you are an attorney or a business owner. With PROSHRED®, your shredded documents will be taken from your location in a secure, locked truck and transported to a trusted local recycling facility. We pride ourselves on being not only one of the leading providers for document destruction services in Ohio, but also on having an outstanding level of service that is sure to satisfy your needs.
No one wants to think about what might happen in the event of a lawsuit, but if your business deals with sensitive information for clients, you know how important it is to maintain privacy and security when handling legal records. We provide mobile shredding services so you don't have to worry about where and how your legal records will be destroyed.
Secure Legal Document Shredding with PROSHRED®
The secure disposal of legal papers from your firm is just one of the top-rated services provided by PROSHRED® Columbus' unique document destruction process. Your legal and court records are shredded outside in your parking lot under your watchful eye. Certified, bonded, and picture-identified document shredding experts guarantee that your security is maintained to the greatest extent. You may also observe the destruction of your legal documents on a closed-circuit television installed on the truck.
Whether you're shredding legal records and papers, court records, or legal invoices, we can guarantee that your legal documents are properly shredded and destroyed before leaving your location.
After the objects in question are destroyed, we recycle 100% of your shredded material. The shredded material is sent to a recycling center in the Columbus region for reuse, making your document disposal as environmentally friendly as possible. If you are looking for a professional, experienced and discreet company to handle your old paper files and other sensitive documents, contact PROSHRED® Columbus today.