Grove City Paper Shredding
As a leading provider of on-site shredding services in Grove City, PROSHRED® assists both companies and individuals in securely destroying documents, hard drives, and items that contain sensitive data.
While it may appear to be a simple solution to clean out an office or warehouse, simply tossing items that may contain sensitive information in the garbage puts data at risk of being stolen and used against you, your organization, or your clients. To keep your personal information safe, stay legal, and secure your public information, you need professional Grove City shredding services.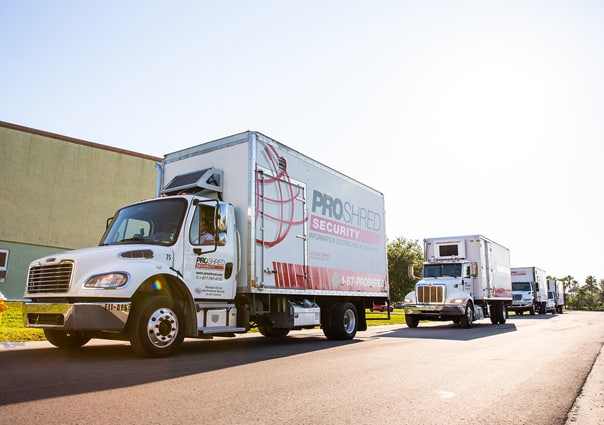 Scheduled Grove City Shredding
PROSHRED®'s on-going shredding service is one of the most requested services. When you are ready to begin your Grove City scheduled shredding service, we will consult with you to evaluate your needs.  Then we will install security consoles for your staff to safely store papers with sensitive information until your scheduled shred day.
On pickup day, one of our data security specialists will come to your location, gather your bins, and shred your documents using one of our state-of-the-art mobile shredding trucks that has a built-in industrial shredder. This machine will transform your private documents into tiny pieces and transport them to a secure partner recycling facility, where they'll be transformed into new paper products. The whole Grove City shredding process is completely safe and transparent, and you may witness it all from a monitor mounted to the side of the mobile shredding truck.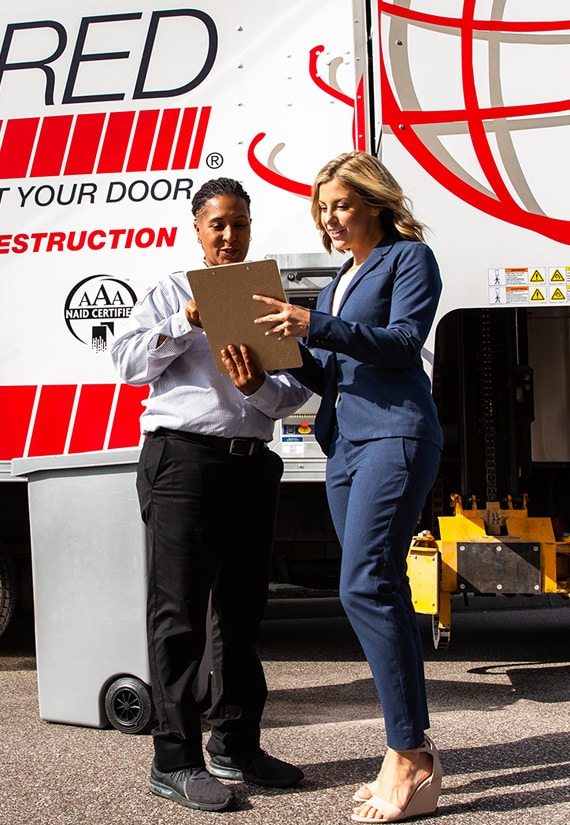 Purge Shredding in Grove City
Some companies and households only need bulk shredding done every few months or less. This is where our one-time cleanout service comes in. There are a number of reasons why a Grove City cleanout shredding service may be useful to you, one of which is legal compliance.
There are several state and federal laws that protect consumer privacy, as well as when and how certain types of papers should be disposed of. Companies may need a certified shredding service to assist them to complete these tasks in order to remain compliant with these rules. Purge shredding is often done for the following reasons:
You are conducting a spring cleaning at your home office
You have digitized documents and need to get rid of the hard copies
Your business is closing or moving
You need to dispose of a large quantity of personal financial documents
You need to purge old client files or personnel files
You are cleaning out a warehouse or storage unit
You have a large number of old patient files to shred
Get Secure Shredding from PROSHRED® Columbus
PROSHRED® also provides hard drive destruction services in addition to paper shredding. Simply deleting outdated files does not ensure that data is erased from a hard drive; you will need a Grove City hard drive destruction service to completely wipe your old hard drives. For additional information about hard disk shredding and the other types of shredding we provide, contact the information security experts at PROSHRED® today!
Grove City Shredding Services
On-Site Shredding Grove City, OH
Scheduled Shredding Service Grove City, OH
One-Time Shredding Grove City, OH
Product Destruction Grove City, OH
Hard Drive Shredding Grove City, OH
Legislative Compliance
HIPAA Compliant
HITECH Compliant
GLBA Compliant
FACTA Compliant