Columbus - Paper Shredding Service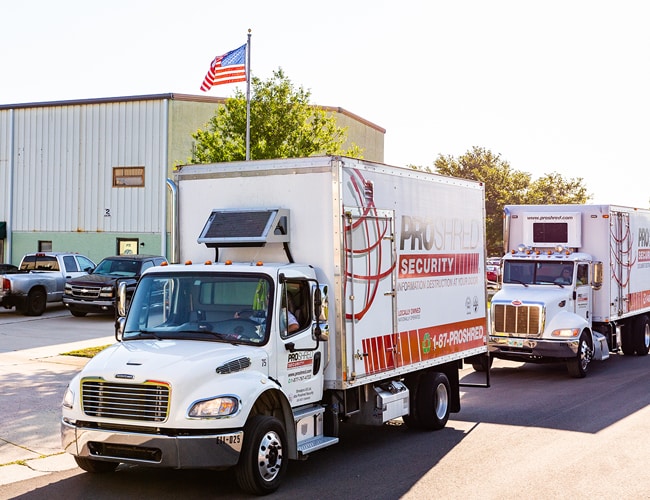 No Fuel Surcharges
PROSHRED® Columbus does not charge any additional fees for fuel, no matter where our clients are located in our service area.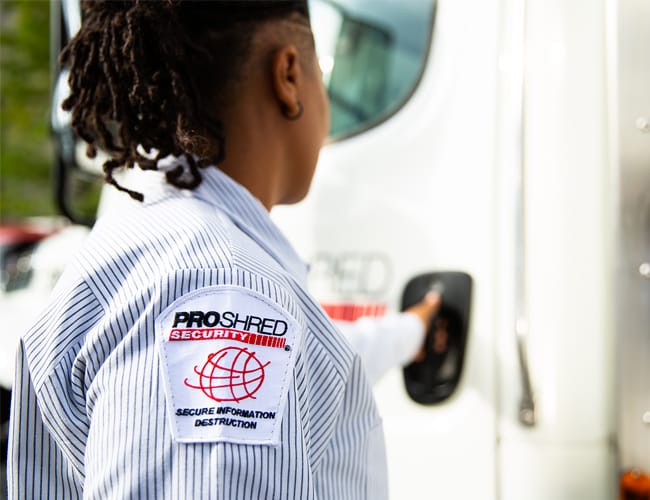 No Trip Fees
Unlike other shredding companies, PROSHRED® Columbus does not charge any extra trip fees. We give you one simple and consistent price.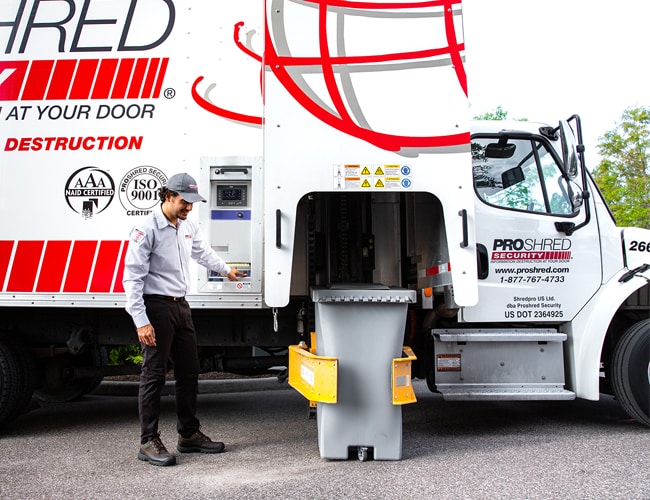 Flat Fee Pricing (per container)
PROSHRED® charges a flat fee per container. No charging by the pound, so no questions about the accuracy of the scale. No charging by the minute or by the box.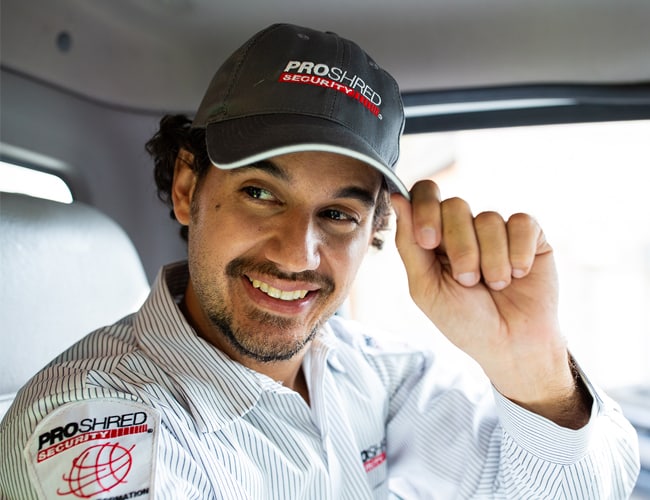 Locally Operated
Trying to find a shredding service near you? PROSHRED® Columbus's local operators are more flexible and responsive than those of the typical nationally centralized shredding company.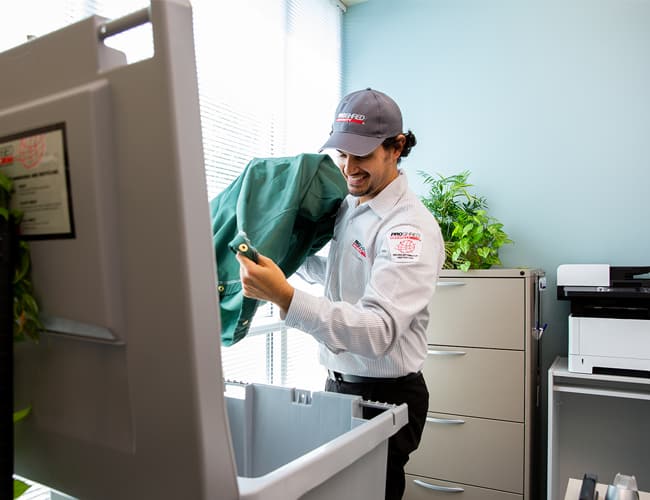 Dedicated On-Site Service
PROSHRED® pioneered on-site shredding over two decades ago. Protect your confidential documents with the most secure, well-trained and responsive on-site document destruction in Columbus.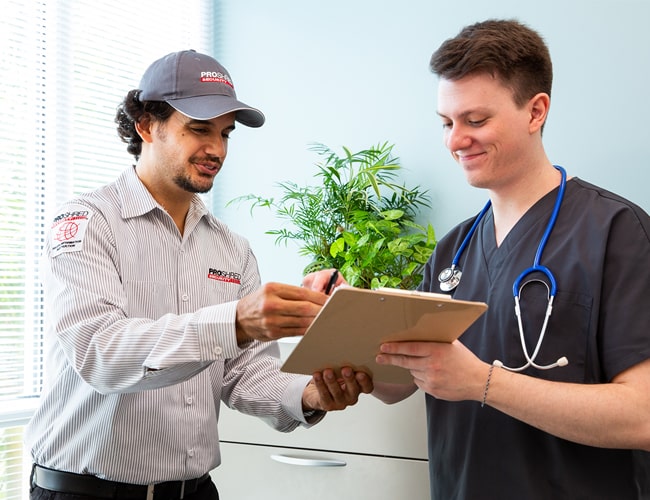 Up To 25% Cheaper Than In-House Shredding
Forget standing in front of the shredder, spending time removing clips and staples before feeding in the sheets one at a time. Shredding with PROSHRED® Columbus can be up to 25% cheaper than doing all that work yourself. Also, you do not need to purchase a shredder machine and you avoid all repair and replacement fees!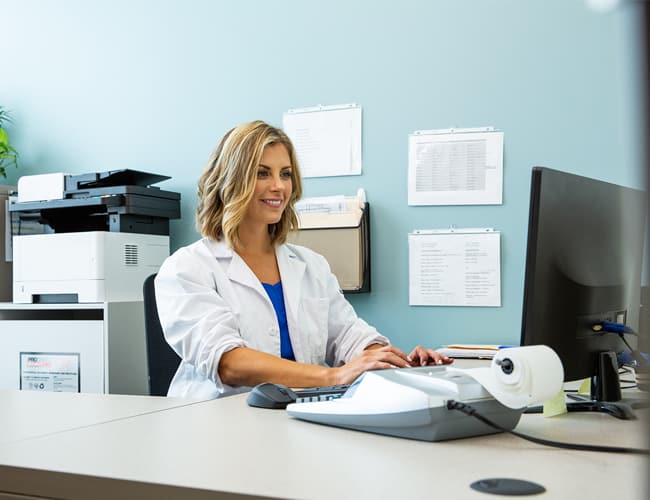 No Out-Of-Schedule Service Fees
If there's a need to change a service date that's no problem. Just let us know in advance and we will make the appropriate adjustment.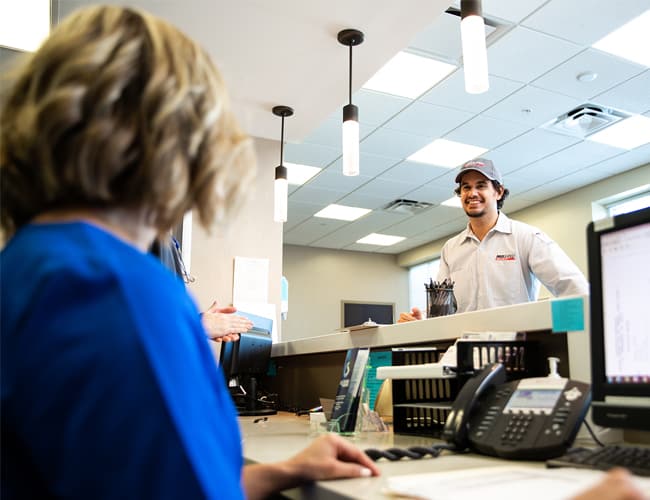 No Management Fees
Unlike many paper shredding competitors who charge management fees and do not inform their clients of these fees until after the shredding starts, PROSHRED® Columbus will never charge our clients any type of management fee.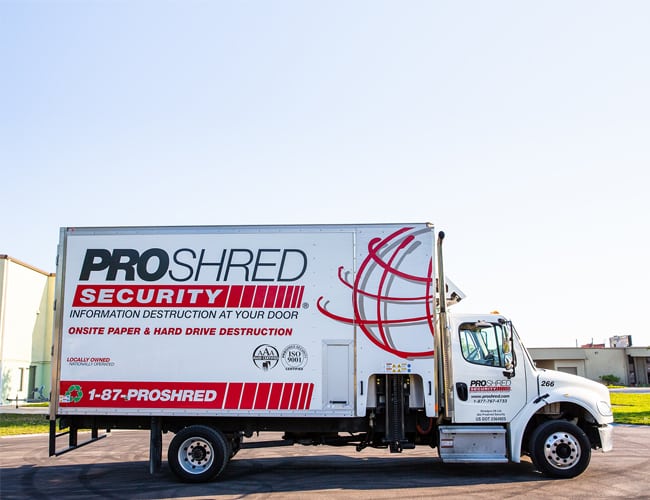 Community Driven
PROSHRED® has always been proud to operate and provide local support. From shredding at sports events to office parks and to schools our mobile shredding trucks are recognized not just in Columbus but in many communities throughout the country.
Learn why you should be shredding your confidential documents and why PROSHRED® should be your first choice.
Contact Us
PROSHRED® Columbus - Shredding Service
Address:
1491 Polaris Parkway, Suite 291
Columbus, OH 43240
Office 1 Hours
Monday – Friday
8:30 am – 4:00 pm
No drop-off available 
Office 2 Hours
Cities We Service Locally
Markets We Service Nationally