March 14, 2022
What Are the Benefits of Hiring a Shredding Company?
It's no secret that industries of all kinds can benefit from hiring a professional shredding company to handle all of their document disposal needs. By outsourcing their disposal, companies can remain compliant and keep their data secure while focusing on more important tasks in the workplace. Not only can this save time and money, but it can also boost productivity among an organization's employees.
If your team has been debating the effectiveness and practicality of hiring a paper shredding company, continue reading below to learn everything you need to know to make a knowledgeable decision.
Hiring a Shredding Company Keeps Information Secure
No matter the industry, your company's success depends on the trust of its employees and customers. One of the best ways to ensure this trust and to prevent theft and fraud is to invest in on-site shredding services. When you choose on-site shredding from a mobile shredding company, your sensitive files never leave your location. This eliminates the possibility of having your confidential company information fall into the hands of an unauthorized individual.
When you choose a mobile shredding company such as PROSHRED®, a highly-trained and background-checked customer service professional will arrive on-site in a branded state-of-the-art shredding truck to dispose of your materials with care. Your documents will be left in small, unrecognizable pieces, guaranteeing the security of your information.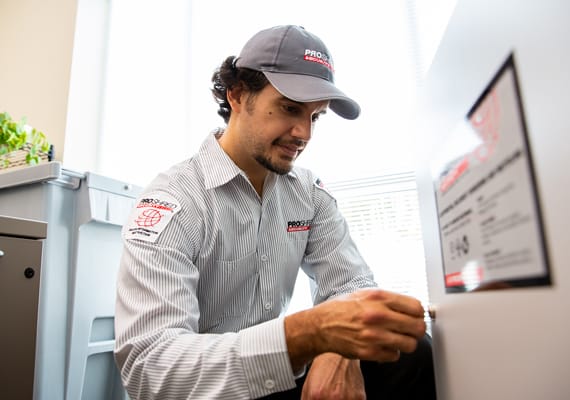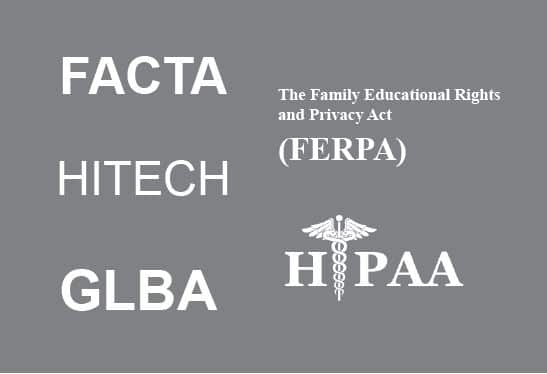 Shredding Keeps Your Business in Compliance with the Law
With a variety of privacy laws covering industries of all kinds, it's important that your organization does everything it can to ensure full compliance. This includes following HIPAA and FACTA regulations regarding document retention and disposal practices.
In general, privacy laws state that any files containing personal information such as names, phone numbers, email addresses, social security numbers, or any other identifying data should be disposed of in a way that ensures that the information can not be gathered and used. Violations of these laws can lead to sizable fines or even legal action. Additionally, data breaches can cause your clientele as well as your employees to lose trust in your organization, resulting in further monetary losses.
Professional Shredding is Cost-Effective and Convenient
Though many workplaces choose to purchase one or more personal office shredding machines for their employees to use, anyone who has used them before knows just how time-consuming, messy, and noisy these devices are.
An employee must spend time that could be better used elsewhere to slowly feed small amounts of paper into the machine which jams far too often. And once you have shredded all of the papers, you must clean out the machine and find a way to dispose of the shreds. With a mobile shredding company, however, your paper files can be shredded en masse, saving your team time and headache.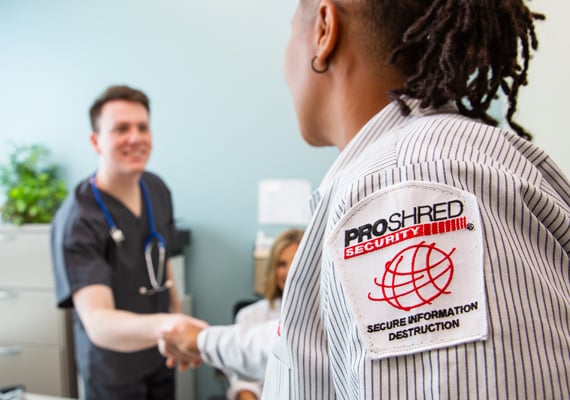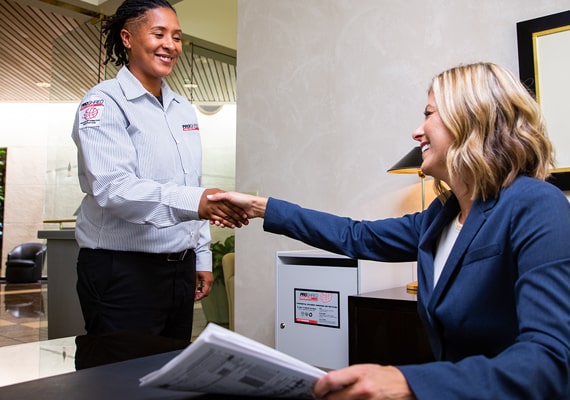 Multiple Shredding Service Options Are Available
Every business is different and has unique needs when it comes to document disposal. That's why it's important to choose a mobile shredding provider that offers a variety of shredding options to meet your needs. For instance, if you have a large number of documents to dispose of on an ongoing basis, you may benefit more from a regularly scheduled shredding service. However, if you only need to clean out your office or warehouse occasionally, a one-time purge shredding service may be of more use.  If your company uses computers to store digital information, we also offer hard drive destruction services.
Shredding is Environmentally-Friendly
The need to reduce your company's environmental impact cannot be overstated. When shredding your paper files yourself, you are left with a mound of refuse that is not eligible for most local recycling programs. A mobile shredding provider, on the other hand, partners with trusted recycling facilities in the area to ensure that all waste materials produced by the shredding truck are reused to make new products. This practice helps to safeguard the planet for future generations while providing you a partner in corporate responsibility.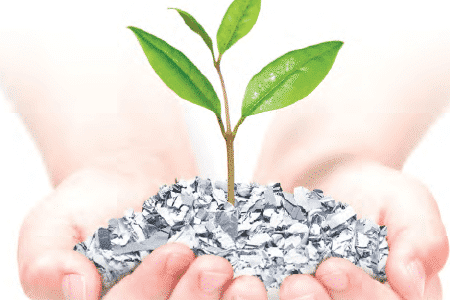 PROSHRED® Washington D.C.'s Trusted Shredding Company
Now that you have seen how your organization can benefit from partnering with a mobile shredding company, you should make sure that you choose the best shredding provider in the area, PROSHRED® Washington D.C. With both an ISO 9001 certification and NAID-AAA rating backed by a nationally recognized brand, you will have peace of mind that all of your confidential information is protected at all times.
If you are ready to get started with a secure document disposal process, contact PROSHRED® Washington D.C. for more information and to receive a free quote.