PROSHRED® Washington D.C. Paper Shredding
PROSHRED® Washington DC is a top-rated secure paper shredding company that provides mobile shredding and hard drive shredding services. Locally owned, we help large businesses, government offices, financial institutions, law firms and medical facilities securely delete and recycle their sensitive information in accordance with privacy laws.  Call us for document shredding today.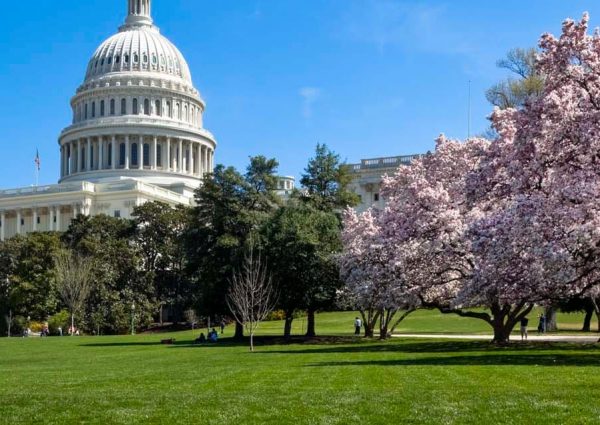 Certifications
Our NAID AAA Certification® ensures our secure document destruction services comply with all known data protection laws. Our ISO 9001 Certification means our organization meets all statutory and regulatory requirements.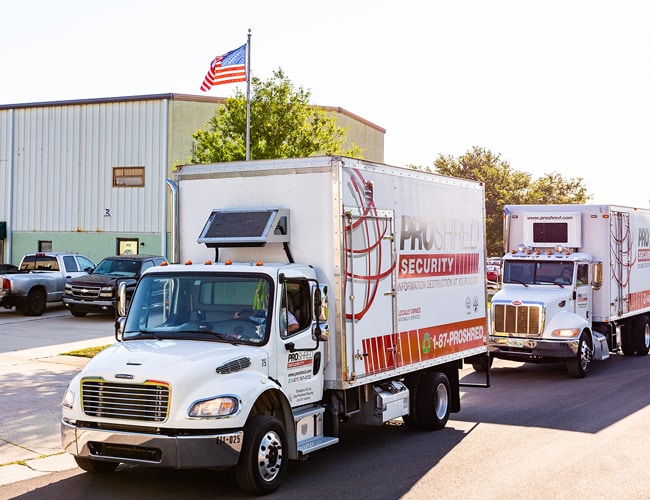 How Much Does Paper Shredding Near Me Cost?
Our pricing is based on a flat fee per container. We do not charge for paper shredding by weight or time, so there's no need to worry about how many boxes you have or how long it takes to shred them. As your local paper shred company we do not charge fees for fuel or travel, which means you pay the same low rate no matter where in the Washington, DC area your business or home is located.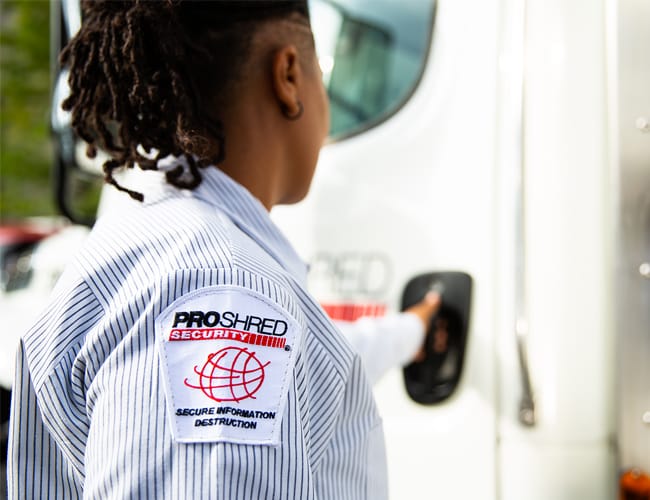 No Hidden Fees or Contracts Allowed
Life happens. That's why we don't charge extra fees for changing the date or time of your appointment. Just let us know in advance and we will update your one-time, drop-off, or ongoing shredding appointment. And unlike many of our competitors, we don't include management fees or lock our customers into contracts they don't need.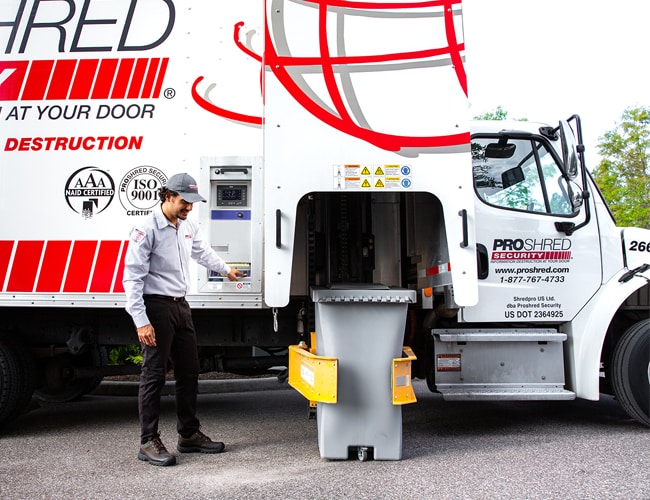 We Offer Complete Information Security
PROSHRED® Washington DC does more than just secure document destruction. We're a complete information security firm, handling everything from equipment, hard drive destruction, and other products such as CDs, DVDs, and thumb drives. We've also partnered with local electronics recyclers to reduce waste and carbon footprints.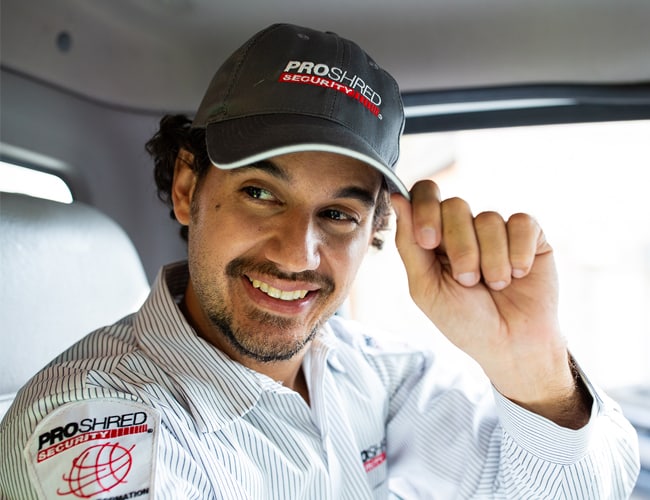 Green Shredding Services & Recycling
For over a decade serving D.C. as your local paper shredding company, we've never put anything in the ground or a landfill. Whether it's papers or electronics, every bit of shredded waste gets properly recycled and processed. We also issue tree saver certificates that serve as environmental impact statements and attest to our green shredding practices.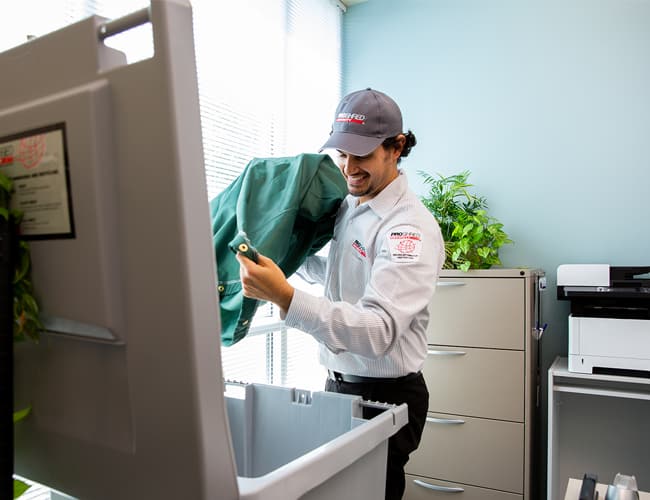 Locally Owned & Managed
PROSHRED® is a national brand that is recognized as an industry leader in commercial and residential shredding services. But PROSHRED® Washington DC is a locally owned and operated business. We have deep ties to the local DC community and understand the needs of local businesses, government offices, and residents for data security, breach prevention, and environmentally conscious secure mobile shredding services.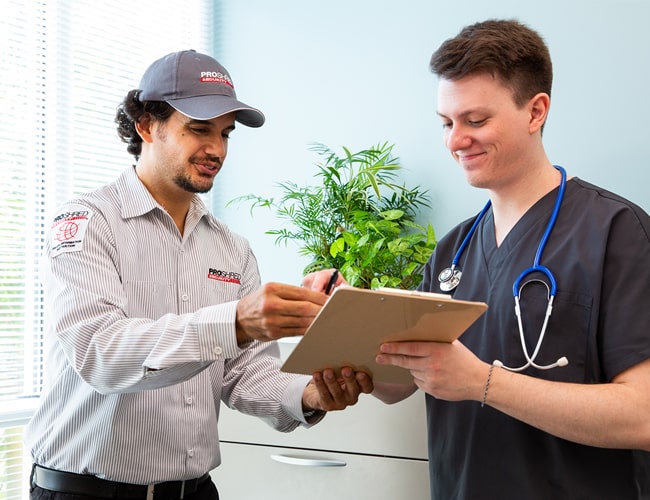 Save Up To 25% Over Self-Shredding
Our professional shredding services can save you money over shredding at home or in the office when you factor in the cost of the equipment and maintenance. Our services also improve efficiency. We don't have to remove paper clips or staples from documents, and our mobile shredding trucks can process large quantities of not just paper but also hard drives and electronic media in a single session. You can trust us as your local paper shred service.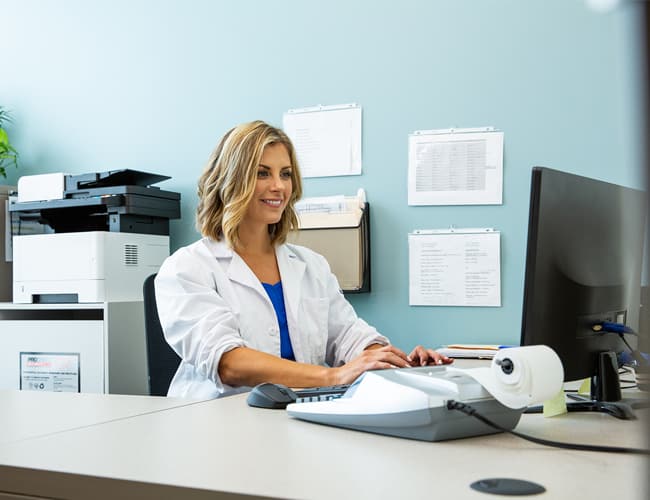 Shredding Bins for Every Office Setting
Our scheduled shredding customers can choose from a variety of shredding bins and consoles for their office or work locations. These can include high-volume security bins down to personal desk-side containers. Our shredding equipment is functional and secure while being designed to blend seamlessly into any work environment.  We offer preferred pricing on hard drive destructionservices as well.
Posted by: PROSHRED® Washington DC
Posted by: PROSHRED® Washington DC
Posted by: PROSHRED® Washington DC
Learn more about the PROSHRED® brand, including our paper shred service and company culture.
Contact Us
PROSHRED® Washington DC
Address:
1550 Caton Center Drive Suite A
Baltimore, MD 21227
Office 1 Hours
Monday – Friday
8:00 AM – 5:00 PM
Office 2 Hours
SALES OFFICE 
1629 K St NW Suite 300
Washington, DC 20006
No Drop-off shredding at this location
Cities We Service Locally
Markets We Service Nationally