Shredding Bins & Consoles
As part of our on-going shredding services, PROSHRED® Washington DC offers a variety of shredding bins and consoles. These bins are available in different sizes to blend into offices, warehouses, hospitals, schools, and any other facilities. We also install the bins for free. From 36-inch security consoles to 96-gallon shredding bins as well as personal desk-side containers (PDCs), we offer your business everything needed to securely store and then discard of confidential documents. We can also schedule document destruction services as often as you require based on the volume and sensitivity of your documents, such as papers or computer hard drives. During each pick-up, our shredding trucks come on-site to ensure your sensitive materials are always in safe hands before they are securely destroyed.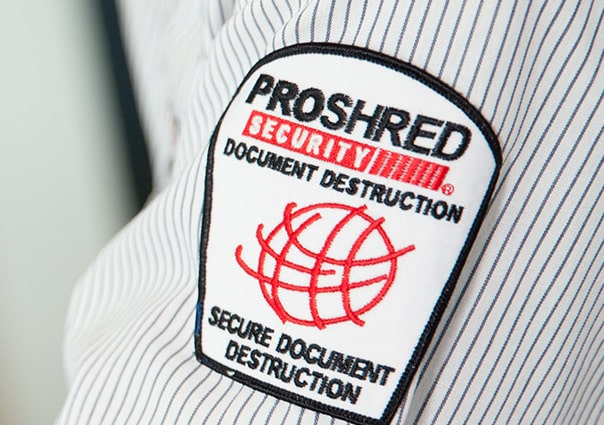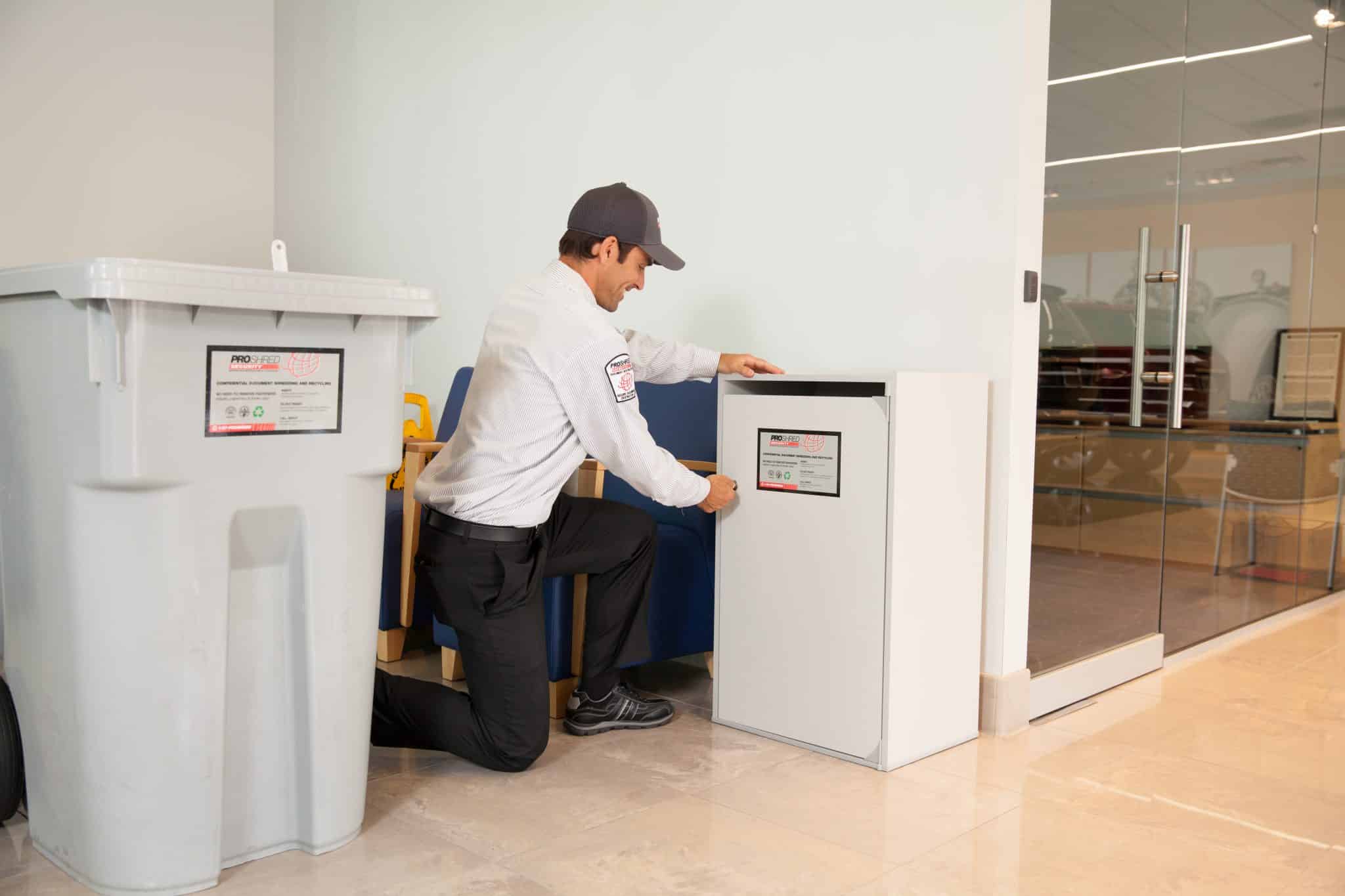 36" Security Consoles
Our security consoles are conveniently sized (36" x 22 3/4" x 15 3/4") to hold up to 400 paper documents without taking up too much space. They also have a neutral color to blend in with most office décor. The one-way feed-slot ensures paper cannot be manipulated once discarded, while the durable nylon bag or cardboard box inserts allow for efficient document retrieval by our shredders. Place one or several of these security bins around your business to ensure important papers, whether financial reports, personnel files, or private company documents, are safely shredded.
High-Volume Security Bins
Our wheeled security bins are perfect for when you need to regularly secure and dispose of a high volume of confidential documents. These larger bins can be placed around a workplace, or one bin can take the place of several smaller security consoles to consolidate shredding services in centralized work areas. Our high-volume shredding bins are available in two sizes:
64-gallon: 42" x 26" x 26"
96-gallon: 46" x 28" x 31"
All security bins are top-loading, made from durable plastic, and secured with a padlock system.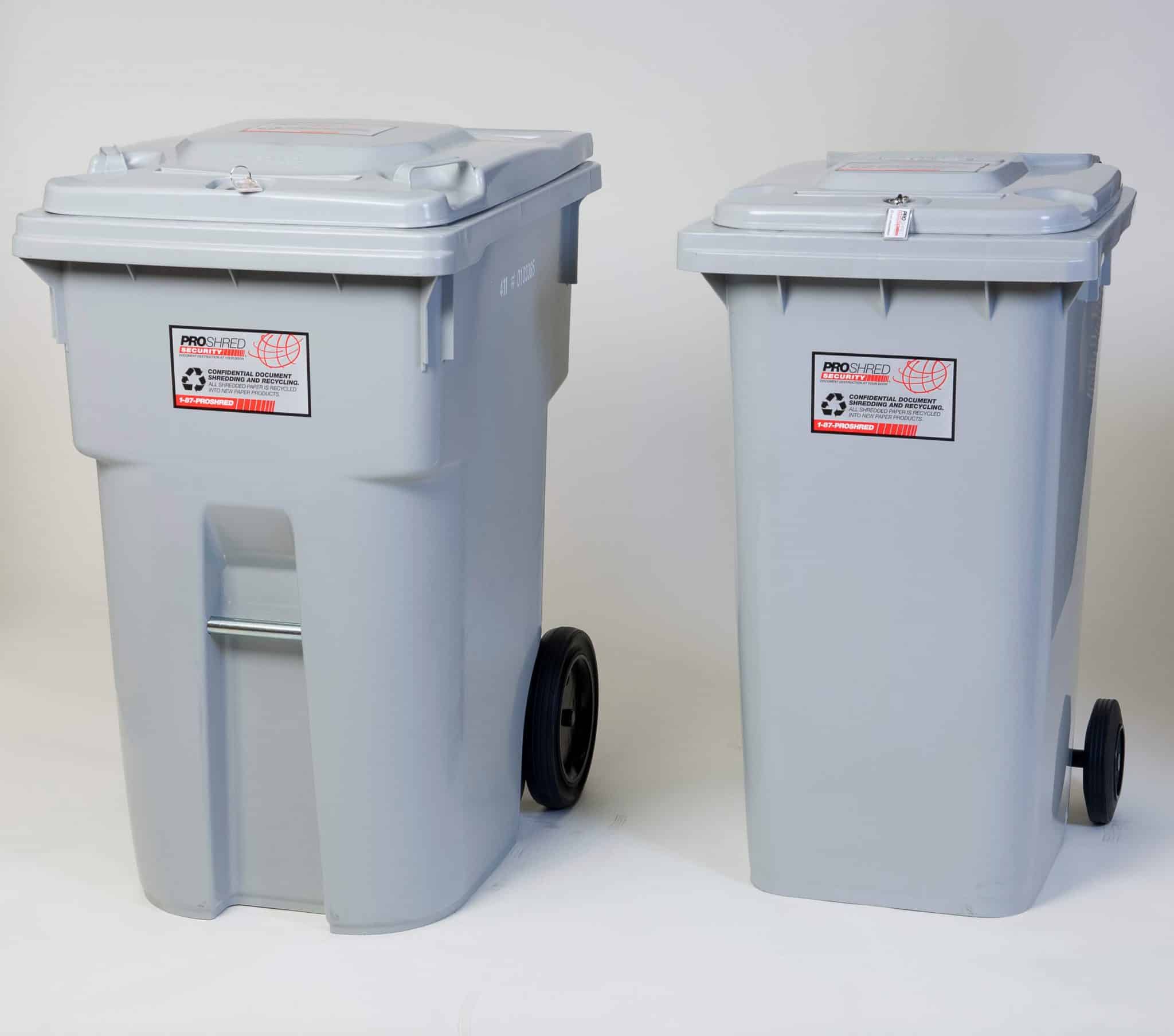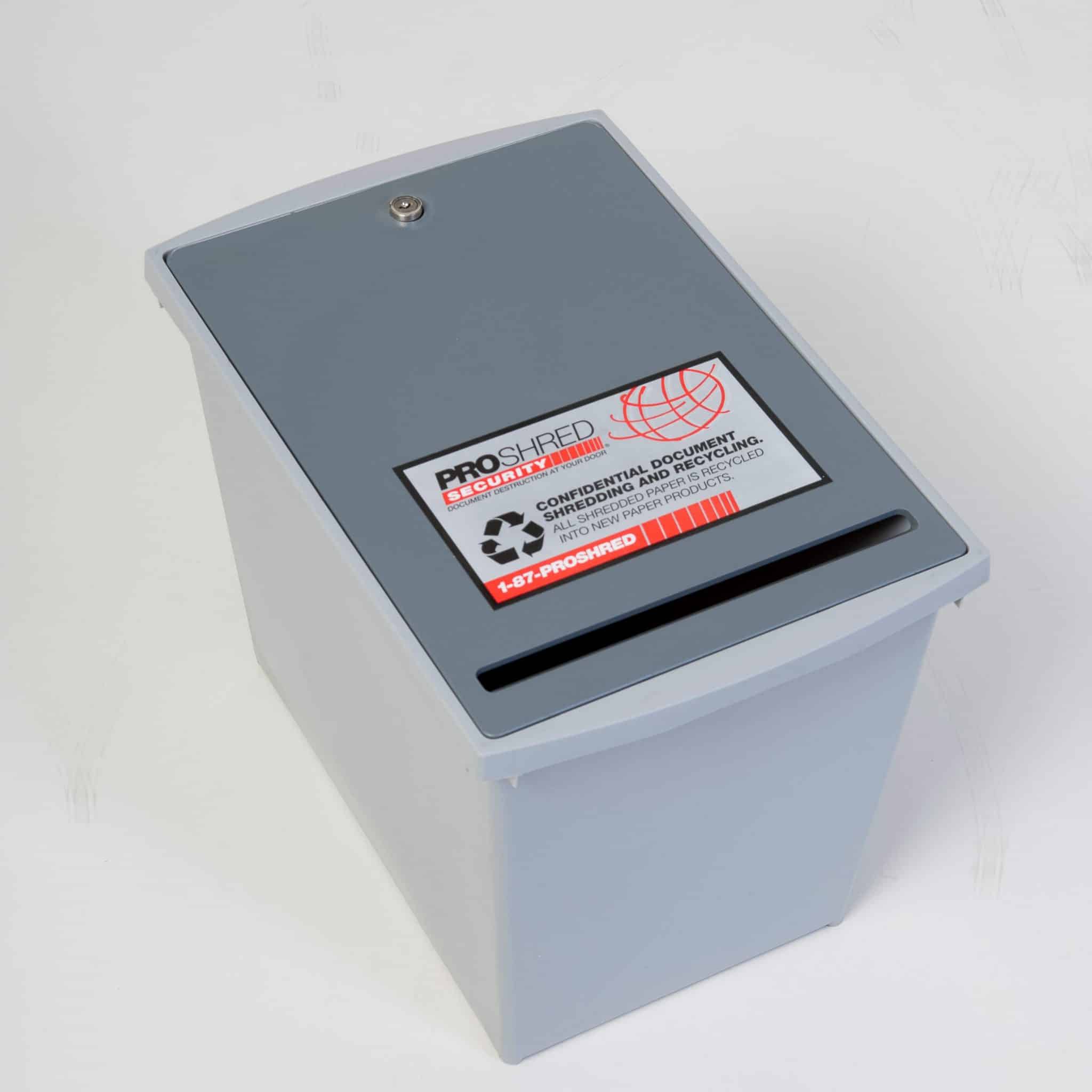 Personal Desk-Side Containers
Lightweight and portable, our personal desk-side shredding containers are conveniently sized (13 1/4" x 16 3/4" x 12") to fit below desks or in large drawers. All personal shredding consoles have a one-way, top-loading slot plus the same locking system as our larger security consoles. PDCs can be used in a variety of cases, such as when you have employees who need to dispose of confidential documents at their desks, or your business requires only a low volume of recurring shredding services.