Medical Record Shredding & Destruction
Healthcare professionals understand that it's vital to properly dispose of their medical records, both to protect their patients' privacy and to protect themselves from legal issues. Since you put so much care into your patients, you deserve a shredding company that puts just as much care into the destruction of their medical records. At PROSHRED® Washington, our goal is to provide the safest and most secure shredding services to all of our clients.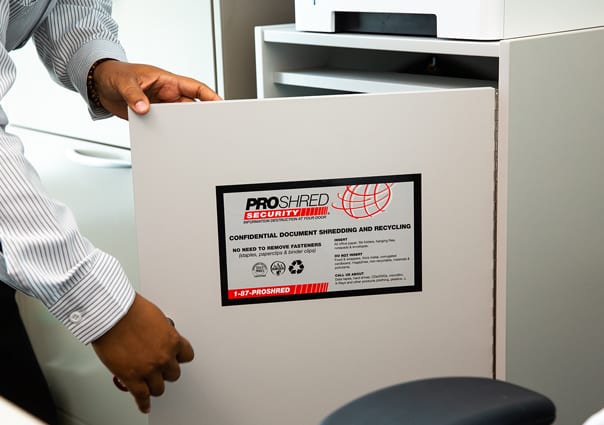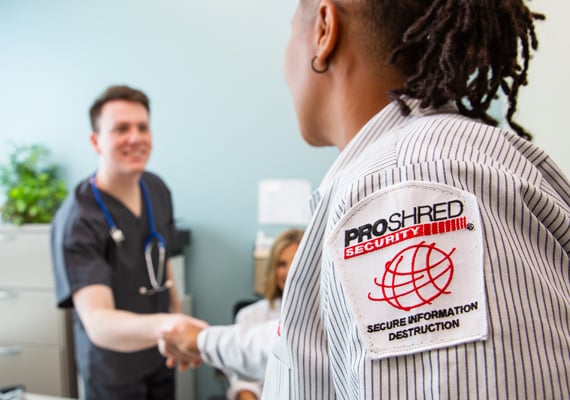 Legal Requirements for Medical Record Destruction
In the United States, healthcare professionals often need to handle confidential patient records known as "Protected Health Information (PHI)" with the highest level of care and privacy. Along with other privacy standards, the Health Insurance Portability and Accountability Act (HIPAA) requires medical staff to properly destroy protected medical information.
HIPAA also emphasizes the need for Covered Entities, such as medical clinics, to train their employees on the proper way to dispose of PHI. Failure to provide that training could be considered willful negligence and result in hefty fines. Avoid those legal issues by choosing PROSHRED® Washington for safe and secure document shredding that will protect you and your patients.
Destruction of Medical Packaging and Non-Paper items
There are a number of non-paper items which contain private patient information and therefore cannot be destroyed through the typical on-site shredding process. These items can include but are not limited to medical packaging, prescription containers, recalled or expired medical devices, or any physical item which may contain patient or otherwise confidential information.
For these items, we offer a product destruction service through a secure incineration process. You can take these items which jeopardize your patients or organization's confidential information out of circulation for good through our product destruction services designed specifically for healthcare organizations.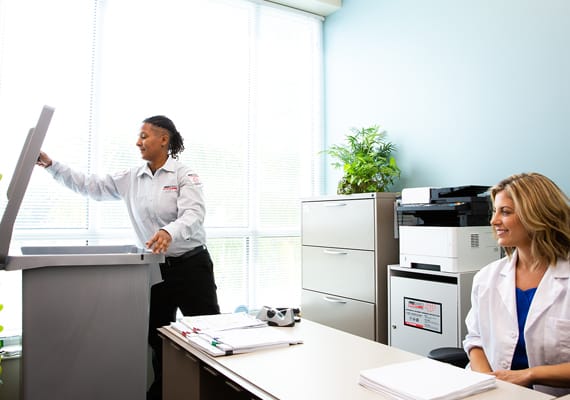 We Provide Secure Records Destruction in Washington, D.C.
PROSHRED® Washington is here to ensure your medical records are destroyed properly either at your office or at one of our drop-off shredding locations. We're experienced in the careful destruction of patient records and want to ensure the privacy of your patients through our services. If you need a qualified shredding company, use PROSHRED® Washington for secure disposal of your medical records.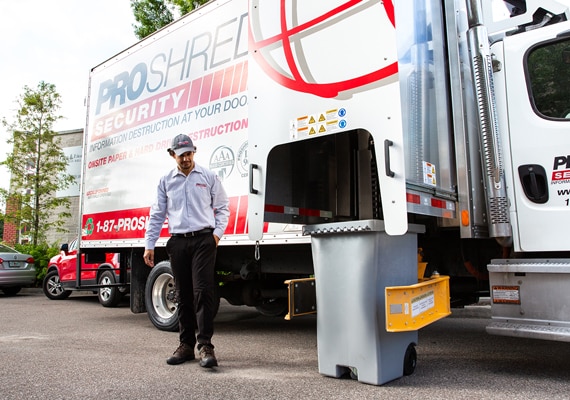 Secure On-Site Record Shredding Services
If you require document destruction, but don't want to visit one of our drop-off locations, PROSHRED® Washington is happy to offer on-site shredding services using our mobile shredding trucks. Whether you need a one-time cleanup or ongoing services, our on-site shredding is secure and convenient.
Our service professionals follow a hands-free shredding process that guarantees your documents are only handled by your staff. Our state-of-the-art shredding trucks also come with closed circuit monitors, so you can watch your documents being destroyed in real time. On top of that, we can provide a Certificate of Destruction as legal proof that your documents were securely shredded.
Entities That Use PROSHRED® Medical Shredding
PROSHRED® Washington offers medical record shredding and destruction services for:
Doctor Offices / Surgery Centers
Hospitals / Walk-in Clinics
Chiropractors
Dentists
Nursing Homes
Physiotherapists
Pharmacies
Psychiatrists & Psychotherapists
Other Physicians and Healthcare Centers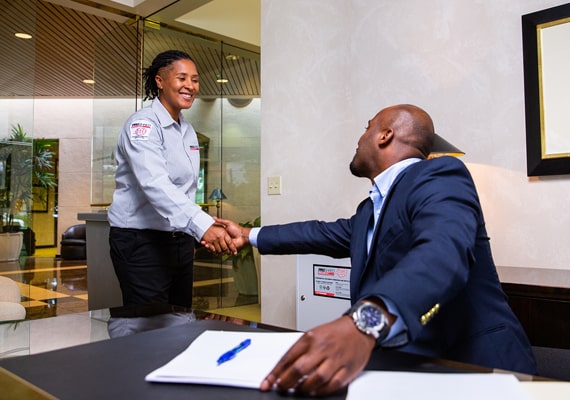 Need to Properly Dispose of Medical Records?
If you want the best shredding services in DC area, PROSHRED® Washington is the top choice. We'll properly dispose of your medical records, so you can follow HIPAA regulations and will never need to worry about your patient records becoming compromised. Contact us today!