Hard Drive Destruction Services
PROSHRED® Washington DC uses secure hard drive shredding to destroy hard drives for local businesses, government agencies, as well as individuals to permanently erase any sensitive digital data. More securely than deleting the data, hard drive destruction safeguards sensitive data stored on electronic devices by preventing it from being recovered or stolen altogether. We use a secure chain of custody for hard drives. We also shred them at your location in mobile trucks, issue you a document of destruction for your records or compliance needs, and recycle all electronic waste. Learn more information below.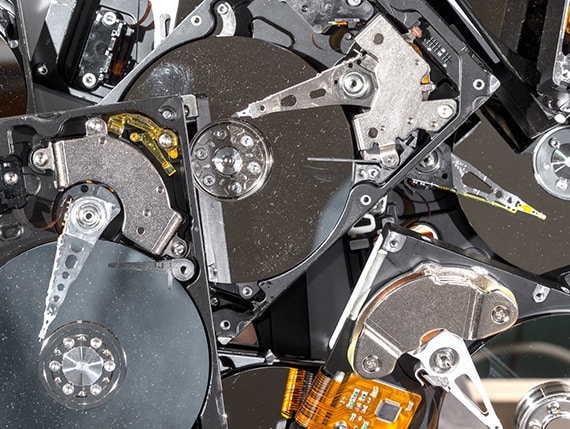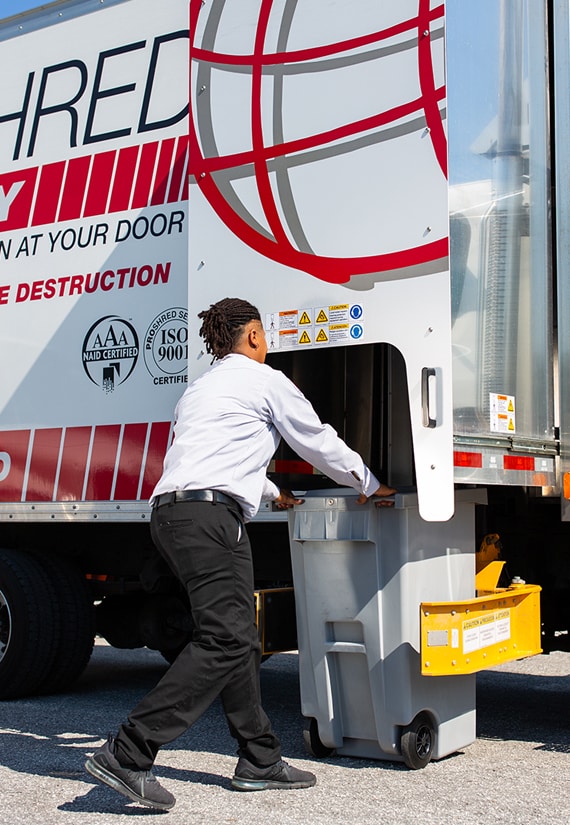 Why Is Hard Drive Destruction Necessary for Data Protection?
As more of your information gets stored electronically, data security becomes increasingly important. Electronic security breaches are becoming a commonplace crime, and gigabytes of private documents, spreadsheets, and electronic data can be easily unleashed to the online world. When a computer or other data sensitive device has reached the end of its life cycle, it is of utmost importance that the device's hard drive is completely destroyed just like other products with sensitive information is shredded with a product destruction service. If this unit is ever stolen, even an unskilled hacker can retrieve highly sensitive information which could jeopardize your or your organization's information security. The hard drive destruction services we offer in Washington D.C. are as equally beneficial for businesses' data security as they are for government organizations. Do not let your business, department, or agency become the next victim of a cybercrime — destroy your hard drives today.
Why Erasing Your Data Isn't Enough Security
Simply clicking the "delete" button on a document or media file is not proper information security for hard drives. Even downloading security software and antivirus firewalls won't protect your data once the device is disconnected, out-of-date, and ready for disposal. Data thieves can still steal fragments of "deleted" data from hard drives if they are not destroyed properly first. Our hard drive destruction process completely obliterates the physical device, permanently deleting the files on it.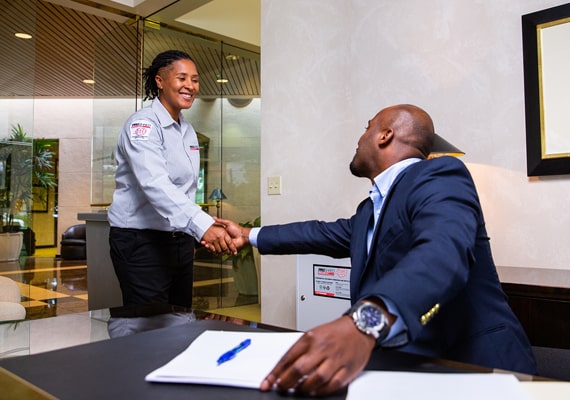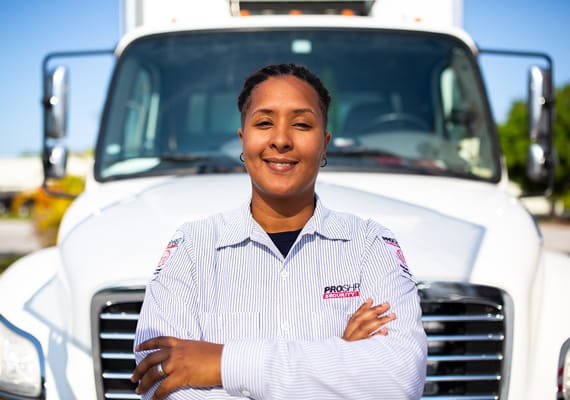 How We Shred Hard Drives
PROSHRED® Washington DC is at your service for the only guaranteed way to protect your old digital information: complete hard drive destruction. With our state-of-the-art shredding process, our team will render your old hard drive completely defunct without the possibility of anyone ever retrieving your information. We can perform the entire hard drive destruction process on-site at your location using our trucks and mobile shredders. This means you never have to worry about transporting your electronics for disposal. After every job, we also provide a certificate of destruction that lists the details of the complete disrepair of the hard disk drive (HDD).
Electronic Waste Recycling
At PROSHRED® Washington DC, we care about the environment as much as we do the security of your information. We suggest you never throw away an old hard drive. Not only does this compromise your data security, but it is detrimental to the environment. As a local shredding company that lives in the areas we serve, we take environmental consciousness seriously and send all shredded hard drives to an electronics-recycling firm. We make sure that our recycling partners comply with all federal, state, and local regulations governing the disposal of e-waste, so that we can have a positive impact on the environment together.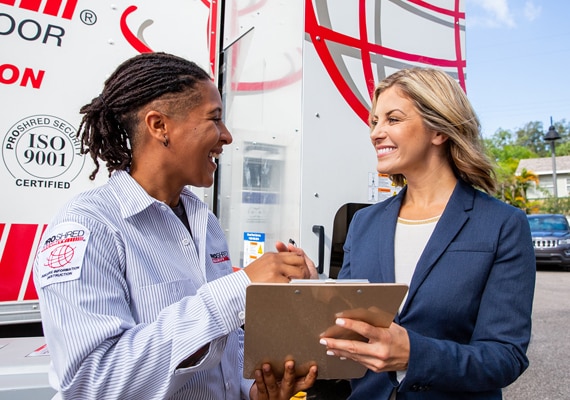 Get a Quote for Hard Drive Destruction
Whether you're an individual with a few hard drives to dispose of or a government agency with storage containers full of old computers, our shredding specialists can help you securely and responsibly dispose of them. Prices are affordable and determined based on the amount of materials you need shredded, with no hidden fees. Contact us for a free quote.
Frequently Asked Questions About Hard Drive Shredding
The cost of hard drive shredding is based on the quantity of hard drives. Contact PROSHRED® Washington D.C. today for a quote on your hard drive shredding needs.
Hard drive shredding services are a secure and convenient way to shred computer hard drives containing confidential information. Call PROSHRED® Washington D.C. to find out about our secure services.
For hard drive shredding near you, PROSHRED® Washington D.C. offers secure and affordable hard drive shredding services. Give us a call at 301-652-0005 for more information.
The most secure way is to have the hard drive destruction performed at your facility. With our onsite hard drive shredding service your data will be destroyed right at your premises.
Deleting your confidential files is not enough. PROSHRED® Washington D.C.'s onsite hard drive shredding service can render your confidential data irrecoverable. Call us today at 301-652-0005.