Lanham Shredding Services
Our team of experts can guarantee that all of your document destruction operations are in accordance with state and federal privacy laws, so you don't have to. In addition, all of our onsite paper shredding, hard drive destruction, and product shredding services come with no hidden costs or fees.
Lanham Mobile Shredding Solutions
At PROSHRED®, we firmly believe that we provide an essential form of data security to each of our customers. Having your sensitive documents leaked can lead to fraud and theft for you, your company, and your clients. A professional Lanham mobile paper shredding service is the best protection against these serious issues.
Our state-of-the-art mobile shredding trucks come to your location and destroy your documents on-site. This process is much more secure than taking your documents off-site to be shredded. Our mobile paper shredding services are perfect for one-time purges or for setting up a regular schedule that fits your needs.
Our trained technicians will perform the entire document destruction process before leaving so that you can feel confident that all of your files have been thoroughly destroyed. This proven process leaves no room for data breaches or information leaks and provides you with a Certificate of Destruction, certifying that all of your documents have been properly disposed of. When it comes to Lanham mobile shredding solutions, we offer the best protection available.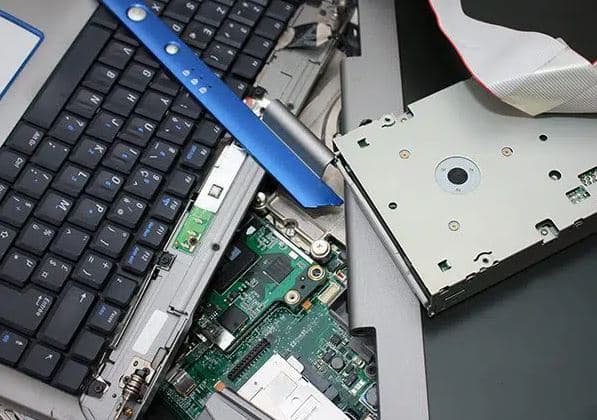 Lanham Hard Drive Shredding Services
In addition to paper shredding, we also offer hard drive destruction services. This process is essential for businesses that need to dispose of old computers, laptops, and other electronic devices. Simply deleting the files on your devices is not enough to protect your information. Anyone with the right software can still access the data on your hard drive. The only way to be sure that your information is completely secure is to have your hard drive physically destroyed.
Purge Shredding Services in Lanham
If regularly scheduled shredding is not required for your business, but you still need to dispose of a large volume of documents, PROSHRED®'s one-time cleanout shredding service may be the correct fit for you. Regardless of the size of the job, from small cleanups to large-scale purges, our team is here to help. Just as with our scheduled service, our mobile shredding trucks will arrive at your location and dispose of all of your papers and hard drives in one quick and easy Lanham purge shredding service.
You can rest assured that we employ best practices for paper shredding and data security as evidenced by our National Association for Information Destruction (NAID) AAA rating and ISO 9001 certification. This means that you never have to worry about your information leaving your home or place of business and falling into the wrong hands. Our services are also environmentally conscious. We partner with local recycling facilities where 100% of the shredded materials are recycled.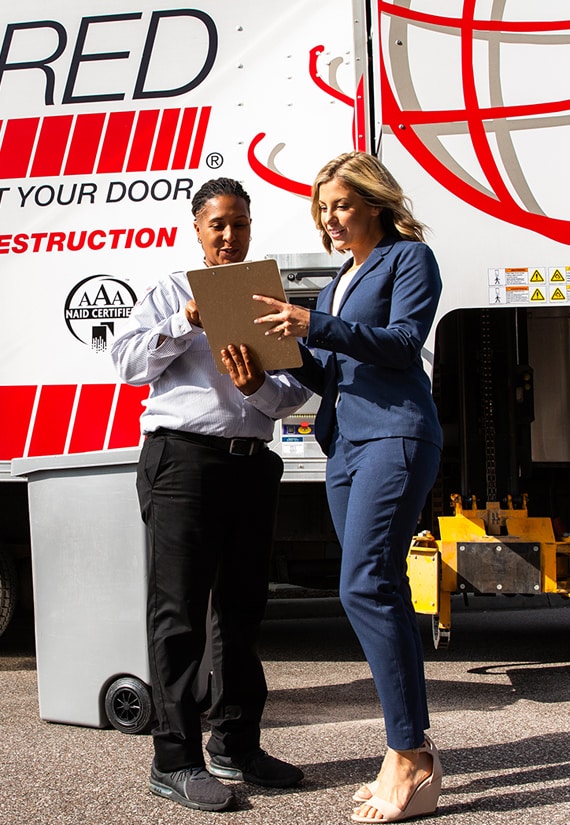 Rely on PROSHRED® for Lanham Document Disposal
If you need to get rid of documents or hard drives, give us a call today to schedule a service. We will be more than happy to answer any questions that you may have about our Lanham mobile shredding services.
Lanham, MD Shredding Services
On-Site Shredding in Lanham, MD
Scheduled Shredding Service in Lanham, MD
One-Time Shredding in Lanham, MD
Hard Drive Destruction Services in Lanham, MD
Legislative Compliance
HIPAA Compliant
HITECH Compliant
GLBA Compliant
FACTA Compliant