Shredding Services Washington D.C.
PROSHRED® Washington provides secure shredding services including hard drive destruction, scheduled shredding, and mobile shredding to businesses and government agencies of Washington D.C. The PROSHRED® team understands the importance of information security and what it means for businesses to stay secure. That's why we offer a variety of efficient shredding methods to the Washington D.C. area. Just a few of the shredding services we can provide are hard drive destruction, product destruction, and mobile shredding. Whatever your needs are for secure shredding, we are sure to provide the right services to support your business.
Mobile Hard Drive Destruction for Washington D.C. Businesses
In today's world, sensitive information is increasingly no longer found just on paper; confidential information is stored electronically and on hard drives. But just like paper documents, it's important to protect the sensitive digital information that is stored on hard drives. Even after a hard drive is wiped, data can still be accessed by those who have the skills to extract it. However, once the hard drive has been broken down and the disk is in shards, the contents can never be accessed again.
Hiring a Washington D.C. hard drive destruction service is an extra step in protecting company data. The experts at PROSHRED® Washington can securely handle destroying your hard drives and will also keep record of what is shredded. Every hard drive is scanned before being destroyed. After the service, you will receive a Certificate of Destruction listing all the hard drives that were securely shredded by our industrial shredding machines.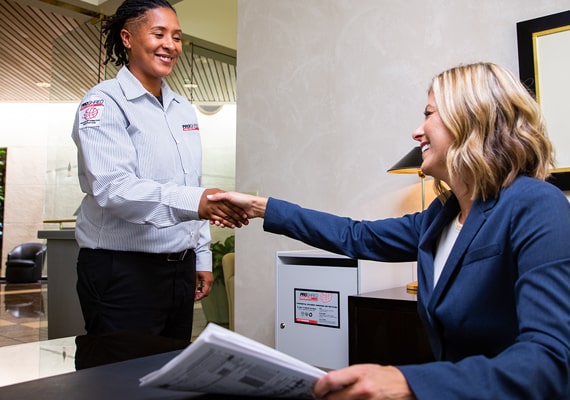 Washington D.C. Purge Shredding
Sometimes, documents can pile up in a business and need to be cleared out. The secure way to get rid of old documents is through a shredding service. With PROSHRED® Washington, even if you aren't interested in regularly scheduled shredding, our one-time purge shredding service can get rid of paper stores all in a single session. For an affordable cleanout of old documents, call us and a shredding truck will be on their way to your location. All recycled paper will go to a recycling plant, so you can feel good about your impact on the environment as well as know that your documents have been completely destroyed.
Certified Shredding in Washington D.C.
PROSHRED® of Washington D.C. takes your company's information security seriously. As a part of our procedures, we thoroughly vet the drivers of our mobile shredding trucks. The drivers must first pass a background check and drug test. Everyday they are expected to be prepared for the job. They must have proper training, identification, uniforms, and are fully insured. Through our efforts in maintaining properly trained staff, we also aim to excel in the shredding industry, and have earned NAID AAA and ISO 9001 certifications.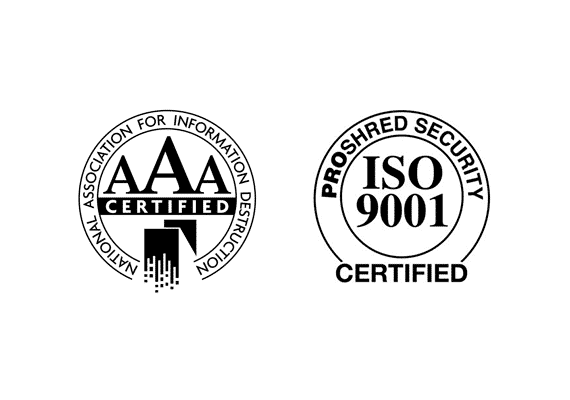 Schedule Your Washington D.C. Document Shredding Today
When you schedule a Washington D.C. document shredding service with PROSHRED®, our mobile shredding trucks can come straight to your location to promptly shred documents or hard drives. You can watch the shredding process as it happens, making this the most secure form of shredding out there. PROSHRED® Washington covers Washington D.C. as well as its surrounding cities. Call today to get a free quote today.
Washington D.C. Shredding Services
On-Site Shredding in Washington D.C.
Scheduled Shredding Service in Washington D.C.
One-Time Shredding in Washington D.C.
Hard Drive Destruction in Washington D.C.
Legislative Compliance
HIPAA Compliant
HITECH Compliant
GLBA Compliant
FACTA Compliant