Gaithersburg Paper Shredding
The importance of information security is growing every single day. For most businesses, organizations, and individuals, the best method of secure document disposal is through a professional paper shredding service like PROSHRED®. With us, you can be confident that your information is not at risk of being accessed by data thieves after disposal.
Scheduled Paper Shredding Gaithersburg
With a Gaithersburg scheduled shredding service, you will be supplied with secure shredding bins or consoles to store your unwanted documents until service time. When it's your scheduled shred day, we promptly arrive on site to shred any documents. You can watch the entire process on a mounted screen on the side of our shredding truck, and will receive a Certificate of Destruction detailing the service for your records or for future audits. After a service, the shredded paper will always be taken to a secure local recycling facility to be turned into new paper products.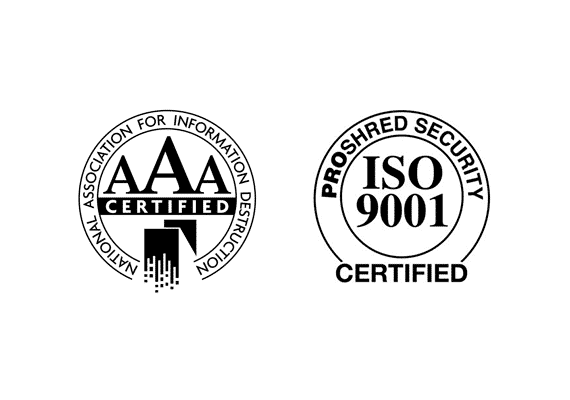 Gaithersburg Mobile Shredding Trucks
PROSHRED® is using the latest technology to make shredding even more secure. Our Gaithersburg mobile shredding trucks also make the job convenient for customers, because one of our Customer Service Professionals will come straight to your location at a designated date and time to pick up documents or hard drives to be shred onsite.
What makes this method more secure than any other is that the customer can watch as the process happens, so you can rest assured that no materials left the secure chain of custody from your door to our shredding truck. Our Gaithersburg shredding trucks can tackle any job with their high storage volume and powerful shredding capabilities.
Hard Drive Destruction in Gaithersburg
With advances in technology came more and more information being stored within hard drives. But hard drives are fast becoming obsolete as companies and individuals move toward cloud-based storage solutions. This shift in itself presents information security challenges; for example, many people don't know that it's just as important to shred hard drives as it is to shred documents. Even once information is deleted off of a hard drive, traces of data are still left at risk of being recovered.
To prevent confidential information from being discovered, hard drives should be shredded before disposal. At PROSHRED®, our hard drive destruction service can make the information on your hard drives completely unrecoverable, so no one can access your sensitive company data. To destroy your hard drives, we will utilize one of our mobile shredding trucks, which have high-powered industrial shredding machines that are capable of tearing plastic and metal into pieces. After every Gaithersburg hard drive shredding service, you will receive a document that specifies the bar codes of the hard drives that were shredded and when the service took place.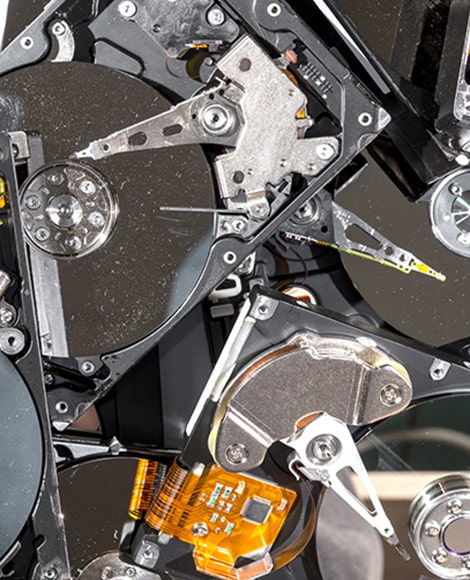 Contact PROSHRED®, a Top-Rated Gaithersburg Shredding Company
PROSHRED® goes above and beyond to make sure our customer's information stays secure and that they are happy with their service. In recognition of our efforts to be the best in the shredding industry, we are Gaithersburg, Maryland's only shredding service to be NAID AAA and ISO 9001 certified.
We take security seriously, and that's shown in the expectations that we have for our drivers. Every driver is drug tested, background checked, trained, and must wear their uniforms on the job. Because of all of the precautions we take, you can trust that our services will be the highest quality around. If you're looking for top-rated Gaithersburg shredding, look no further than PROSHRED®! Call today to schedule a service or get more information about our shredding process.
Gaithersburg Shredding Services
On-Site Shredding in Gaithersburg, MD
Scheduled Shredding Service in Gaithersburg, MD
One-Time Shredding in Gaithersburg, MD
Drop-Off Shredding Location in Gaithersburg, MD
Hard Drive Destruction Services in Gaithersburg, MD
Legislative Compliance
HIPAA Compliant
HITECH Compliant
GLBA Compliant
FACTA Compliant