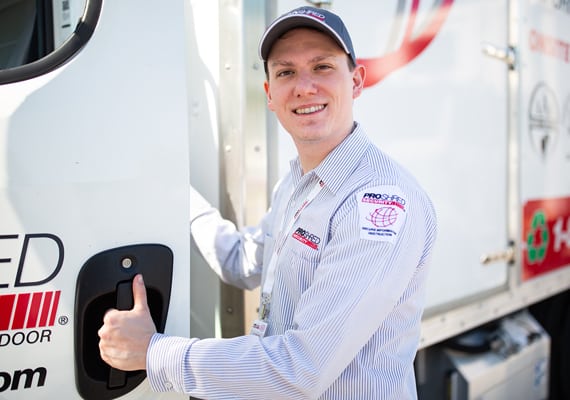 It's often easy to overlook the amount of paper documents that accumulate over time within your home or home office. These documents often contain confidential or sensitive information that you don't want strangers to have access to. When you're in the process of organizing your files and looking to get rid of documents that are no longer useful, don't just throw them away.
Putting personal documents in the trash creates opportunities for your information to be stolen or used against you. Shredding with a home shredder can be a solution, but these shredders are slow, loud, messy, and take valuable time out of your day to use. They also don't make the most secure shred, as they create uniform strips out of your papers that could be reassembled easily by an industrious data thief. To keep your information safe, avoid putting documents into the recycling bin and instead consider using a secure residential shredding service that can come to you.
Secure Home Paper Shredding for D.C. Area Residents
Personal documents can be anything from old tax records to junk mail to utility bills and bank statements. When you want to avoid throwing these items in the trash, a professional Washington D.C. residential shredding service like PROSHRED® is a great resource. Though we specialize in business shredding and government shredding, we still want to make sure that those who work from home or who keep lots of paper records have access to secure, quality shredding services.
Whether you work from home and need consistent shredding or are looking to clean out your documents on an intermittent basis, PROSHRED® offers superior document shredding services that include contactless on-site shredding as well as drop-off services.
PROSHRED® D.C. offers residential services to the greater Washington area, excluding addresses within city limits. For those within the city limits, our drop-off shredding services are recommended.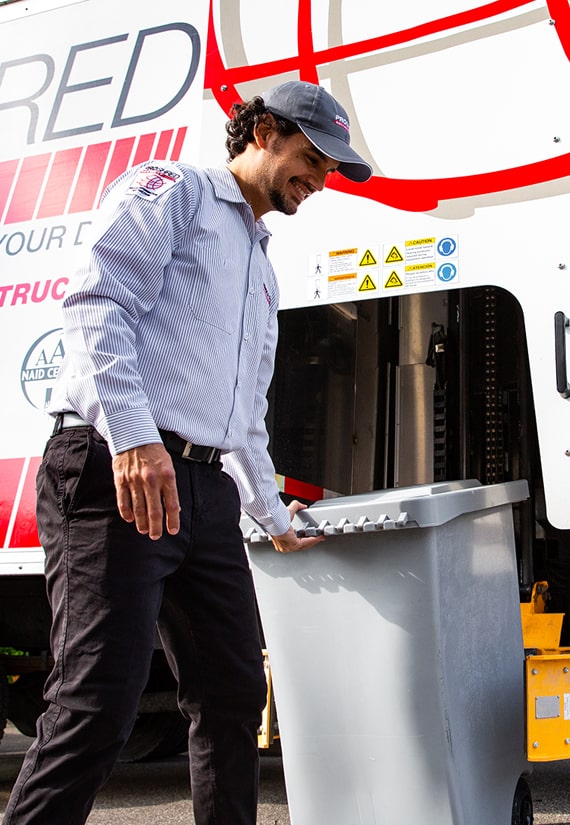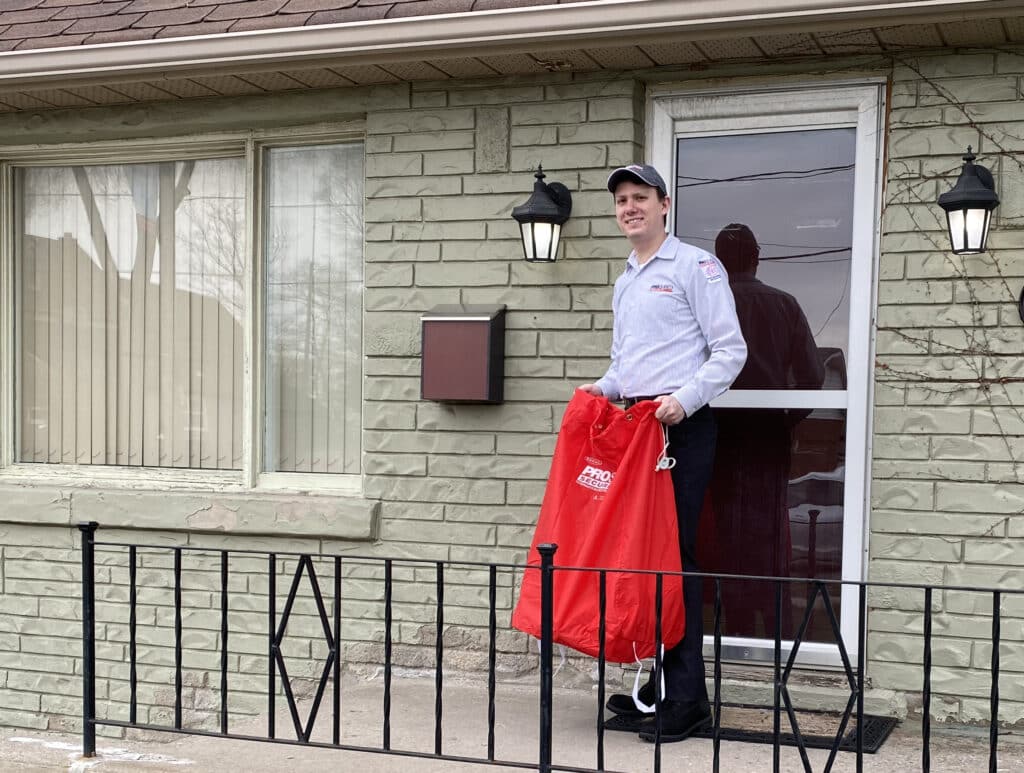 Mobile Shredding for Residential Customers
One of the most attractive features of professional paper shredding is access to mobile or on-site shredding for residences. With this service, you schedule a pickup time that is convenient for you and we'll drive one of our high-tech shredding trucks up to your door and shred your documents right in front of you. For further peace of mind, our trucks even have mounted cameras on the side that allow you to watch the documents being shred inside. Once the paper is shred, we take it to a secure facility to be recycled into new paper products.
Residential Drop-Off Shredding
At PROSHRED®, we work to provide customers in the greater Washington D.C. area with services that make sense for their schedules and wallets. Sometimes it is more cost-efficient and convenient to bring your sensitive documents to us instead of scheduling a visit from our mobile shredding trucks. With residential drop-off shredding, you can bring your materials to our physical location for destruction and disposal.
Find Residential Shredding Services near D.C.
Want to learn more about residential shredding services near Washington D.C.? PROSHRED® has you covered! With our office located in Baltimore, MD, we serve the greater D.C. area, including Bethesda, Silver Spring, and Prince George's County. For more information about our shredding services, give us a call at 1-301-652-0005. We can help you determine whether on-site or drop-off service makes the most sense for you. Increase your security and protect your privacy: give us a call today!
Frequently Asked Questions about Residential Shredding
The cost of residential paper shredding depends on your location as well as the volume of paper you need shredded. It may be more cost efficient for an individual to utilize our drop-off shredding services for a small amount of sensitive documents as opposed to an on-site service.
To have your sensitive information securely destroyed by a professional shredding service, you can drop off documents at our secure facility, located at 1550 Caton Center Drive Suite A in Baltimore, MD 21227.
While not an exhaustive list, the type of documents we recommend our residential customers shred include bank account statements, credit card information, cancelled checks, anything that lists your social security number or other personal identification information, old tax records, receipts, confidential letters, and invoices and receipts.