Product Destruction
Just like old documents and hard drives, sensitive items such as uniforms, recalled products, outdated packaging and medical materials can put your organization at risk. PROSHRED® Washington D.C proudly offers secure product destruction services, which can ensure that unused or outdated apparel such as law enforcement uniforms and branded or employee apparel cannot reach the general public.
Additionally, our product destruction services, including product incineration, are perfect for the destruction of confidential non-paper items such as medical packaging and supplies and promotional material. PROSHRED® Washington D.C. provides safe and secure product incineration services, so you never have to worry about the worst case scenario.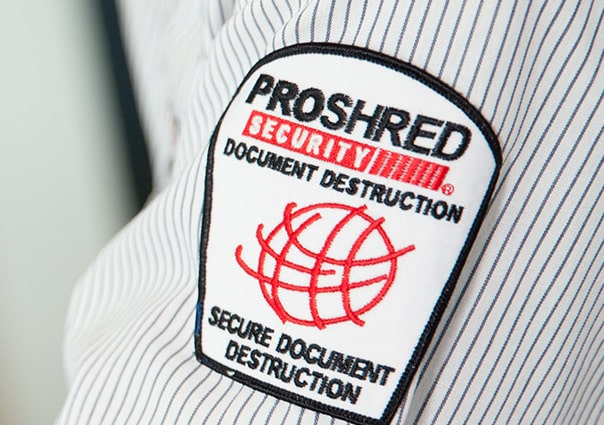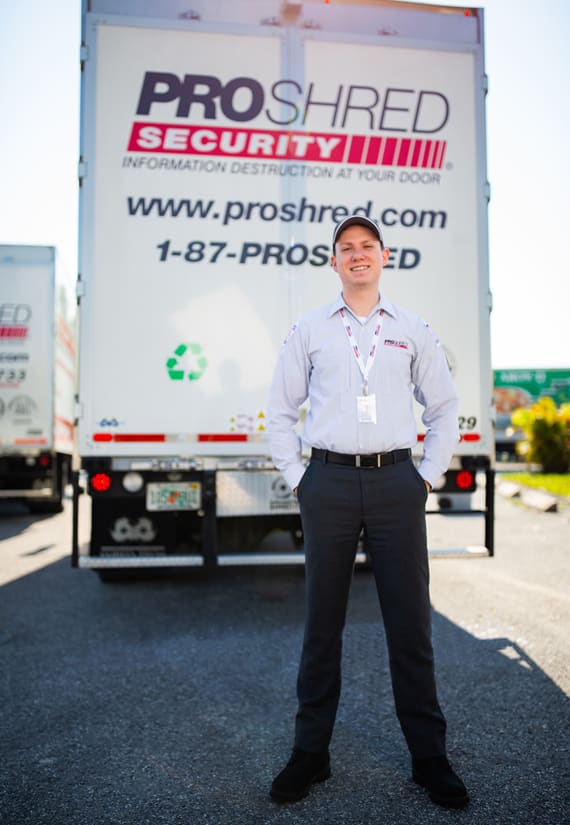 How Product Destruction Can Benefit Your Business
Every industry and organization can benefit from professional product destruction, especially when it comes to protecting your reputation. Businesses and organizations that provide quality service and pay attention to detail are more likely to retain customers for a longer period of time, and part of that is being mindful of how company materials are being used and disposed of.
At PROSHRED®️, our services are designed to:
Protect your brand's reputation
Prevent unauthorized access to your facilities
Mitigate risk and liability
Safeguard intellectual property
Increase information security
Protect Your Brand Reputation
Every successful company succeeds because they pay attention to their reputation. That means providing excellent customer service, creating quality products or services, and protecting client and customer information.
Defective or recalled products can make their way back into circulation without a company's knowledge. This can jeopardize the reputation of the organization as well as open the door to future liability. Any items which are not disposed of through a secure destruction process become exposed to criminal elements especially when the items are landfilled, or "thrown away," to a facility where they can be rummaged through.
Because of this, it's important to pay attention to how you dispose of old products like unsold merchandise, outdated uniforms, and intellectual property. At PROSHRED®️, we can dispose of those items effectively and provide complete destruction through industrial incineration, so your company can continue to be recognized for quality products.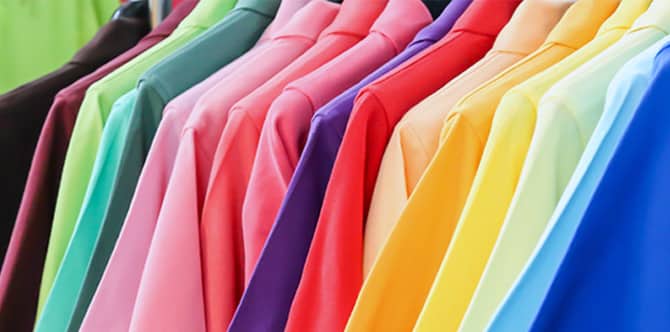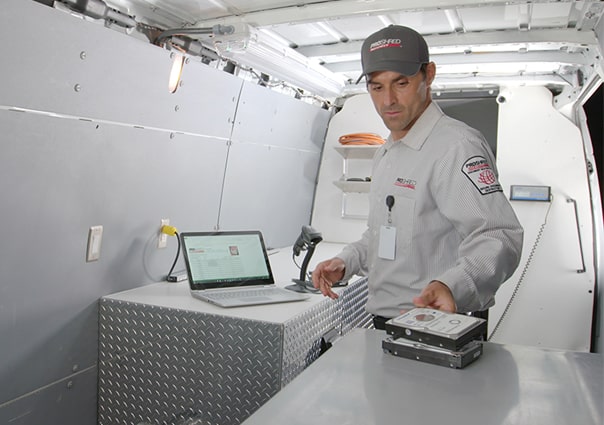 Prevent Unauthorized Access
For many companies, security is the key to their success. Whether you use security cards or have uniformed guards on your property, it's important that only authorized employees have access to the information in your office.
However, what if one misplaced uniform or security badge ended up in the wrong hands? Criminals can use these stolen items to access your office and learn private information that is vital to your company, or to steal important and expensive assets.
Using our secure shredding or incineration processes, PROSHRED®️ is able to destroy old security items so that you never have to worry about unwanted visitors.
Mitigate Risk and Liability
Do you handle important information for your customers? Many companies handle a large amount of private information including social security numbers, financial information, or medical documents. Improper disposal of professional documents can lead to identity theft, which not only affects your reputation, but your business could be liable for the damage.
PROSHRED®️ is here to make sure that these items are handled safely and professionally, so that you never have to worry about company or customer information ending up in the wrong hands.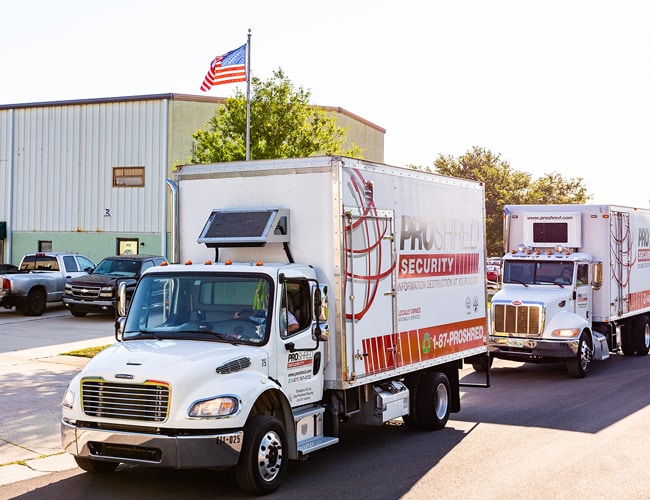 What products put your company at risk?
Most companies don't know which products can be thrown away and which need to be professionally destroyed.
At PROSHRED®️, we're here to dispose of any item that might pose a threat for your company if stolen. Some of these items include:
Uniforms and apparel
Security badges
X-rays and medical records
Prescription bottles
Driver's licenses, ID cards, and bank cards
Labels and packaging
Recalled products or equipment
Defective items
License plates
Don't see your items on this list? Contact us today to see if we can handle your products.
Schedule Product Destruction Services in DC
For ultimate brand security, PROSHRED®️ is here to meet your needs. Let us handle your old products and documents so you can focus on the bigger picture. Call PROSHRED®️ Washington D.C. today.
Frequently Asked Questions About Product Destruction
Product destruction works differently depending on the requested items. Some items can be placed in a shredder while others must be brought to a secure incineration facility. For more information on how to dispose of your old products, contact PROSHRED® Washington D.C.
PROSHRED® offers secure product destruction services throughout DC and the surrounding areas. Whether you need to dispose of sensitive items, branded packages or old apparel, we can handle anything you throw at us.
Companies should professionally destroy any products that might cause harm to their customers, employees, or reputation. For example, defective or damaged goods could damage your brand's reputation for high quality products. It's also important for companies to dispose of items that contain confidential security information or sensitive customer data.