Washington DC Document Shredding
Regularly scheduled document shredding is a convenient way to dispose of sensitive papers, documents, or even devices. PROSHRED® Washington DC arrives at your location on an ongoing schedule. We empty any shredding bins or consoles placed throughout your office and shred those materials on-site in a mobile shredding truck. We then transport those materials to a local recycling plant in the DC area. We have contracts with office buildings, law firms, and government agencies in downtown DC and nearby areas who trust us to securely recycle their confidential materials. Contact us today to get a free quote for scheduled shredding!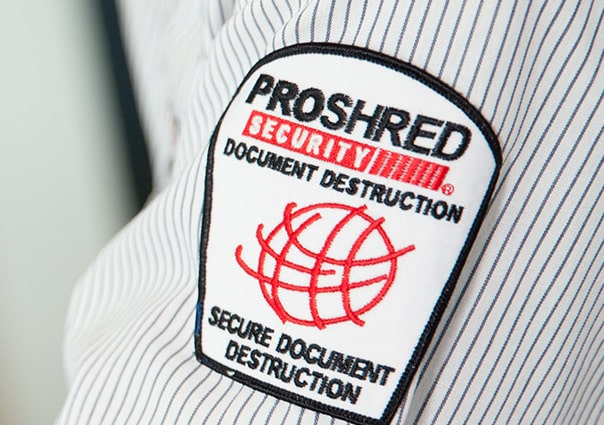 Watch How Scheduled Shredding Works
Are you paying for bulk shredding once or twice a year? Do you use the trash can to discard sensitive documents? See how onsite shredding can reduce expenses and improve your workplace's organization and security.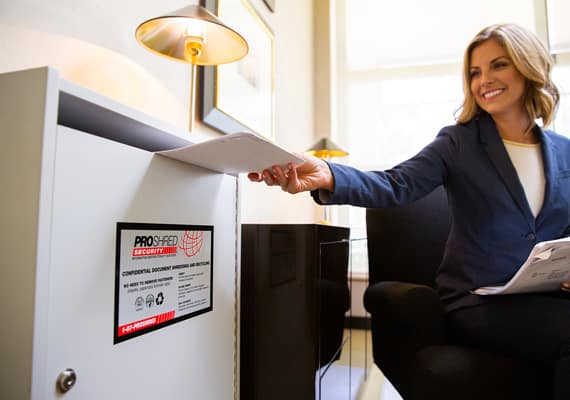 Scheduled Document Shredding
Our recurring shredding services happen daily, weekly, or monthly depending on your needs. First we perform a security audit to determine how many documents you'll need shredded. Next, we find the best sizes of shredding consoles to place around your office or location. Then, we set up a shredding schedule that fits your workday. We're also customer focused. Unlike some other shredding companies in downtown DC, we keep our service contracts flexible. If your needs change, we'll adjust your shredding schedule accordingly.
What Are the Benefits of Scheduled Shredding?
There are several reasons that companies, organizations, and government agencies in downtown DC would need recurring shredding services.
Security of Information
Throwing away sensitive papers in a trash can could leave you vulnerable to data breaches, including identity theft or stolen company or government secrets. We comply with federal privacy legislation (HIPAA, HITECH, GLBA, FACTA) to ensure your documents are safely destroyed.
Organization of Workspace
When employees have a security bin or console to dispose of papers throughout the day, it helps prevent disorganization and misplacement of confidential information.
Convenience & Savings
We pick up and shred your papers on a regular schedule with no disruption to your work operations. It's as easy as having your trash picked up or mail delivered. And if you pay for bulk shredding already, upgrading to a scheduled package could lower your annual shredding costs.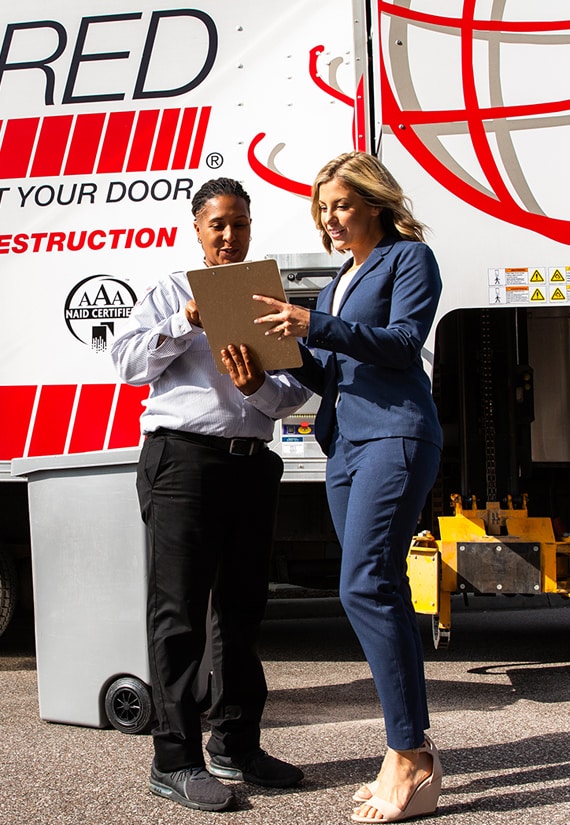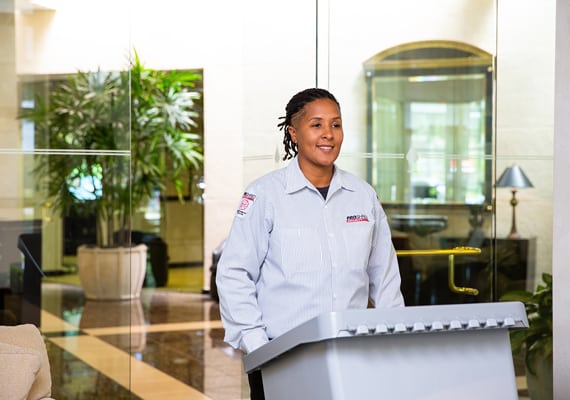 Industries We Serve in Downtown Washington DC
PROSHRED® Washington DC has a range of experience serving clients in the downtown DC area who need recurring shredding services, including secure hard drive shredding. We provide scheduled legal document shredding that is ideal for law firms and government agencies. We also service medical facilities, universities, and financial institutions. We also offer our scheduled shredding clients the opportunity to host a shredding event, which can bring in new customers and help with branding.
Why You Should Trust PROSHRED® Washington DC for Onsite Shredding Services
There is no shortage of document shredding companies offering on-going services in the DC area. However, none of them offer the same reputation that we do. PROSHRED® Washington DC is locally owned and managed, and that fact is reflected in the personalized service we all of our shredding customers receive. At the same time, we're associated with a nationally recognized brand with a reputation for security, affordability, and quality. We're compliant with ISO 9001 and NAID AAA standards, and we partner with local recycling facilities to reduce our carbon footprint.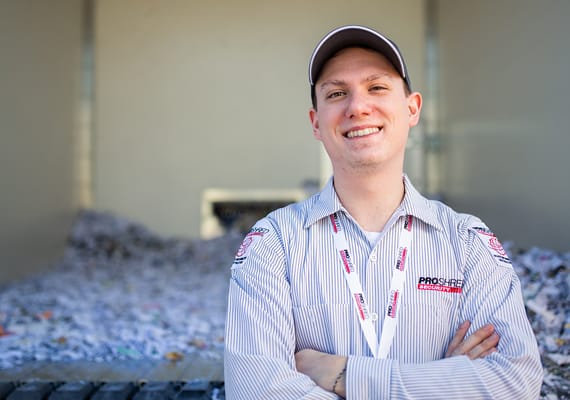 Schedule Ongoing Shredding Services
Learn more about the different shredding services we offer, or if you've decided that scheduled shredding is right for your organization's needs, contact us today for a free quote.
Frequently Asked Questions About Ongoing Shredding
Shredding services are a secure way to dispose of confidential documents. PROSHRED® Washington D.C. uses a secure onsite shredding service, which is backed by our AAA NAID rating and our ISO 9001 certification for customer satisfaction and quality management.
PROSHRED® Washington D.C. has been providing the Greater Washington area with onsite shredding services for over a decade! Onsite document destruction is the safest form of document destruction, and our services are backed by our AAA NAID rating.
The cost of paper shredding services is based on the volume of documents you would like destroyed. Call PROSHRED® Washington D.C. today at 301-652-0005 for a quote.
You do not have to remove paper clips, binder clips, or staples when using PROSHRED® Washington D.C.'s onsite shredding service. We will destroy your confidential documents onsite without the need to remove any of these items. Contact us today: 301-652-0005
Using a secure shredding service is an important way to protect your organization's confidential information as well as prevent corporate espionage. Contact PROSHRED® Washington D.C. today to see how we can strengthen the information security of your organization.