Hyattsville Paper Shredding
Organizations and residents in the Hyattsville area turn to PROSHRED® for their document shredding and hard drive destruction needs. Our experienced team of professionals knows the importance of preventing data breaches, and that's why we make sure that all of our information destruction processes are carried out with security as the priority. Appointments for regularly scheduled shredding or one-time cleanouts can be made at any time, ensuring that your sensitive papers are safely discarded on location.
On-Site Document Destruction in Hyattsville
With our top-rated Hyattsville on-site shredding service, you can rest assured knowing that all of your confidential documents have been shredded into nearly microscopic pieces before they leave your location. Our fleet of state-of-the-art mobile shredding trucks comes equipped with the best industrial shredding machines available on the market today. There is simply no way for your small office shredding machine or a competing service to give you the same level of security, especially when it comes to bulk shredding.
With PROSHRED®, there are no hidden fees, binding contracts, or waiting on pick-up appointments. Our team of shredding technicians will arrive punctually at your location, every time, for as long as you require our services. Plus, we provide our customers with a Certificate of Destruction at the end of each Hyattsville mobile shredding service. This document serves as proof that all of your materials were properly disposed of and can be used in the event of a court case or other legal proceeding. If you require secure, ongoing shredding for your organization, contact us today!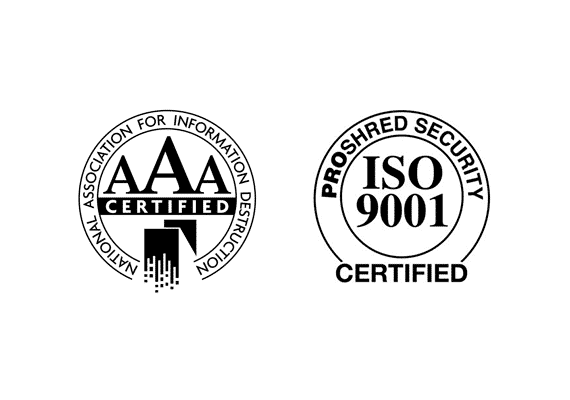 Keep Your Confidential Information Safe
We all understand how vital it is to keep our personal information secure. That's why PROSHRED® offers services that are perfect for anyone looking to stay compliant with all state and federal regulations surrounding proper document disposal practices. Our team of security experts is proud to provide you with peace of mind and confidence with each of the document shredding services that we offer in the Hyattsville area.
So whether you are in search of document disposal, hard drive shredding, or even product destruction services, we have the know-how and tools to maintain total confidentiality, no matter the size of the job. To top it off, our stringent hiring process includes full background checks and drug screenings, going the extra mile to ensure that your information is being disposed of by individuals that you can trust.
Hard Drive Shredding in Hyattsville
In the modern age, it is nearly impossible to conduct business without using an electronic device of some kind. That means that the hard drives in your devices store vast amounts of private data about you, your company, and your clients. When those devices reach the end of their life cycle, it is imperative that you make sure that all of your data has been removed before throwing them into the trash. However, simply deleting the files is not enough. To protect all of your data, the hard drive must be destroyed.
PROSHRED® offers secure Hyattsville hard drive destruction, so you can rest assured that all of your private information is unrecoverable by anyone outside of your organization or household. Our mobile hard drive shredding trucks leave you feeling confident in our process by allowing you to witness the shredding firsthand.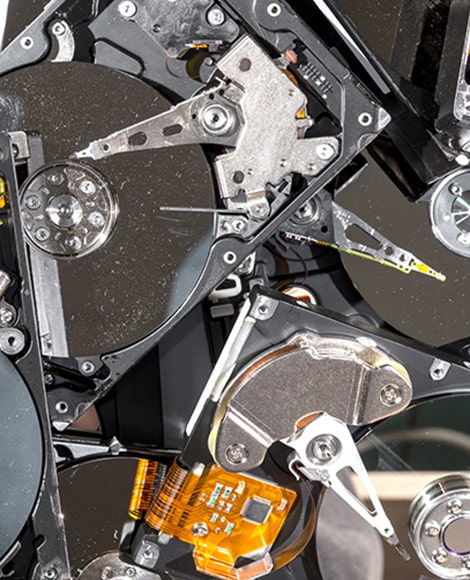 Local Hyattsville Shredding with PROSHRED®
When it comes time to sort through and dispose of outdated and unnecessary paperwork, it's crucial that your information remains secure. That is why the team at PROSHRED® is committed to providing you with the highest-quality Hyattsville mobile shredding services, no matter if it involves paper, hard drives, or other non-paper materials.
Our mobile document shredding solutions, personalized on-site paper shredding, and hard drive destruction services protect you with the greatest levels of privacy and security available. So if you need a dependable Hyattsville mobile shredding company, choose PROSHRED® Washington D.C. Give us a call today or fill out our quick questionnaire to get started.
Hyattsville, MD Shredding Services
On-Site Shredding in Hyattsville, MD
Scheduled Shredding Service in Hyattsville, MD
One-Time Shredding in Hyattsville, MD
Drop-Off Shredding Location in Hyattsville, MD
Hard Drive Destruction Services in Hyattsville, MD
Legislative Compliance
HIPAA Compliant
HITECH Compliant
GLBA Compliant
FACTA Compliant